Hey everyone! It's time for another round of the One Room Challenge. This round I decided to make over my living room. It has been a room I've slowly worked on but haven't done anything major to! It's the first room you see when you walk into my home so I'm hoping I can give it a little bit of that wow factor! If you are new to the One Room Challenge then let me explain to you what it is. It's a 6 week room transformation challenge. Throughout the 6 weeks I'll update you on how the room is coming along. Tons of different people/bloggers participate and create truly amazing spaces! Here are the makeovers I have done in the past:
Bathroom | Guest Room | Gabi's Nursery | Lucy's Room
We moved into our home about 3 years ago. The previous owners had lived here for about 17 years. They had done some really nice stuff to the house but it wasn't our style so we anxiously painted the living room gray. Here is what the room looked like before we moved in: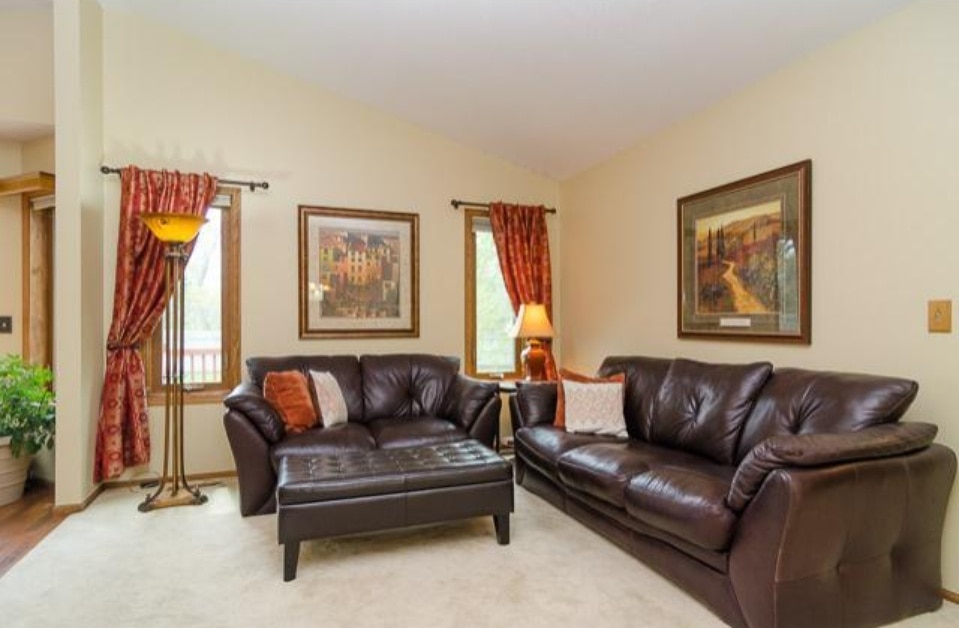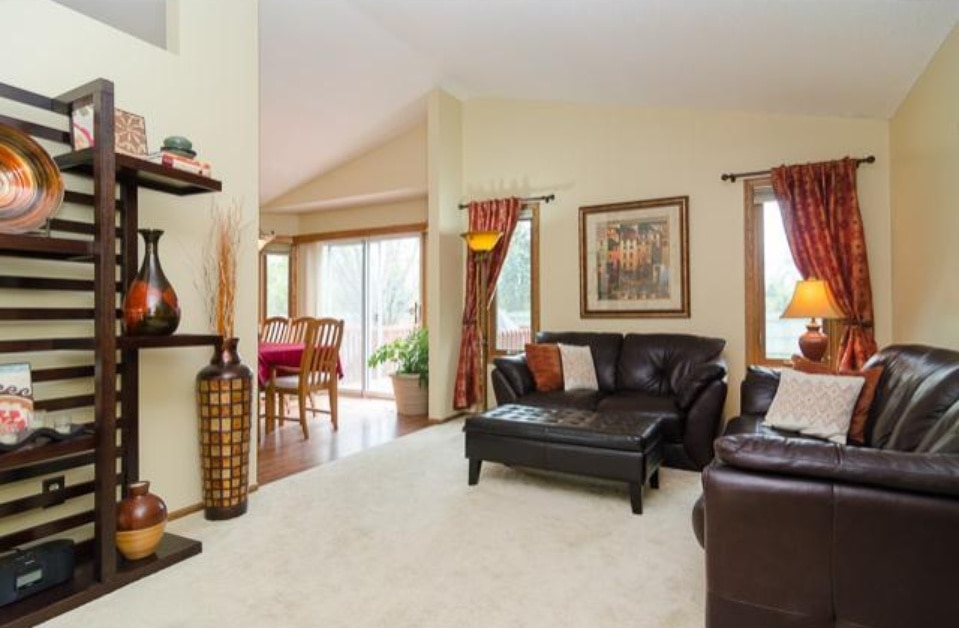 This room reveal might be one of the biggest projects I have taken on for the One Room Challenge. I have so many things I want to do. I don't want to do it just half way. All or nothing! For a while we had mismatched furniture and then we bought a couch and bought a chair at my husband's work function. I then took an old table and turned it into an ottoman. And then I redid it again. (Do you see a pattern with me?!) I added some new curtains, redid a lamp, and added some decorative items to the room. I was happy with the room but not elated. I wanted this room to feel magical. I'm hoping I can achieve that now with this transformation!
Here is what is on our to do list for this challenge:
To Do Checklist:
Remove carpet
Add luan to subfloor
Install new flooring
Paint woodwork & trim
Install panel moulding
Replace couch
Buy new chairs
Buy new ottoman
Replace lighting
Install ceiling fan
Paint staircase
Redo lamp
Replace floor lamp
Redo tv console table
Redo end table
I'd like to thank our sponsors for this room makeover. Without them this room would not have been possible! I feel so fortunate to work with such amazing companies!

Sherwin-Williams | Metrie | Carousel Designs
HomeRight | RYOBI | Allure | Lamps Plus
I can NOT wait for this room to come together! I'm doing this so that we have a "nice" room in our house and an adult space. It's going to be hard not to hang out in here all the time with the girls though because I will love it! I love doing room transformations and finally I'm doing one for myself! I can't wait to share this room with you! Until next week!
This post contains affiliate links for your convenience. See my full disclosure here.