Mornings can be all over the place around our house but I always try to stick to a schedule.  It's a known thing that kids thrive for schedules and do better with schedules.  The second we get off the schedule (besides on vacation…because schedules just don't happen) the girls can get cranky and sassy.  Well, mostly Lucy as Gabi is still sweet as pie at 15 months old!  The day will come though.
Lucy, our 4-year-old, typically wakes up a little before the rest of us.  We have one of those clocks in her room that lights up when it's time to wake up.  If she wakes up before that light goes off she just plays in her room until the light goes off.  When the light goes off she then comes and crawls into bed with us for a little bit.  By this time my husband is usually getting ready for work so I put on a show on the TV for her to watch.  Once Gabi, our 1-year-old, wakes up she comes in and nurses and watches the show with us until it is over.
We then head to the kitchen and have some breakfast and take our vitamins and then it's time to get ready for the day!  Especially once we get out of bed we really try to stick to our morning routine.  I made a print out for my daughter to look at and make sure she has done everything before we leave the house for the day.  I added pictures as my daughter isn't able to read yet!
Lucy is becoming more and more independent and it's so nice especially when it comes to our morning routine.  She does everything on this list by herself so having the chart on the fridge helps her remember to get everything done!  I've even let Lucy pick out her own clothes on certain days which can be interesting. Ha!  She likes to put stripes with stripes and then always adds a skirt over her pants.  It's quite hilarious to see what combinations she comes up with!  When all said and done though she loves to check the list and make sure everything is done!
Mornings are such a special time for me and my girls.  We like to lounge at the beginning but then we get ready for the day!  In the Fall my oldest with start Kindergarten so we may even have to get up a little earlier to make sure to check everything off the list!  I know I will enjoy the mornings even more in the Fall since I won't be seeing her all day long like I am lucky to do now!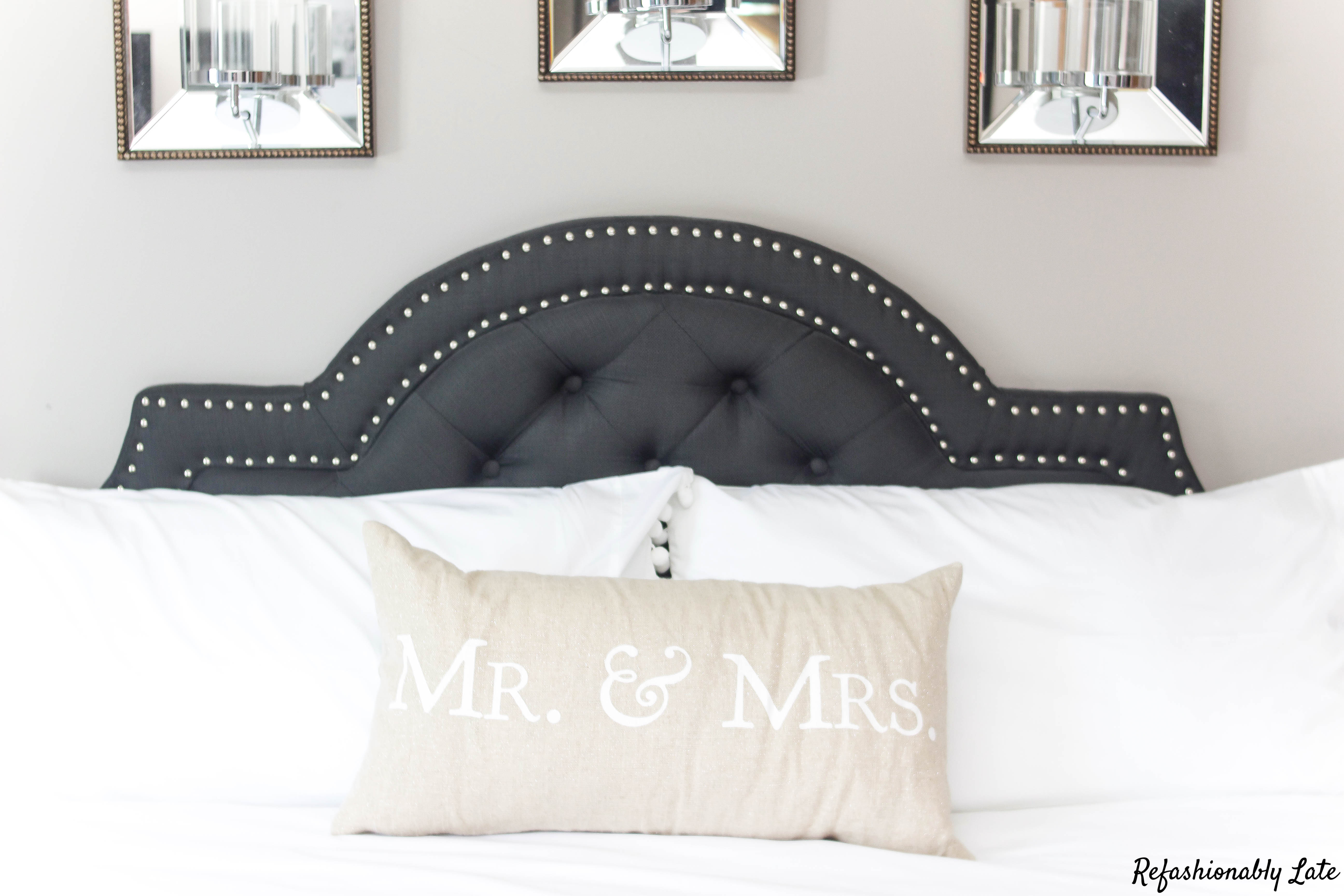 The best part after a long, busy day is crawling into bed and getting some sleep!  Our bed is super comfy and I love the feel of the Darryl 100% Cotton 3 Piece Duvet Cover Set to cozy up into!  I love how bright it makes my room and the poms add an extra touch to the regular white duvet!  It's so fun!  You can find so many beautiful and fun duvets at Wayfair!
I hope everyone has a beautiful Tuesday and don't forget to print your own morning routine if you'd like to get your child on more of a schedule!  Have a great rest of your day I'll see you again later this week!