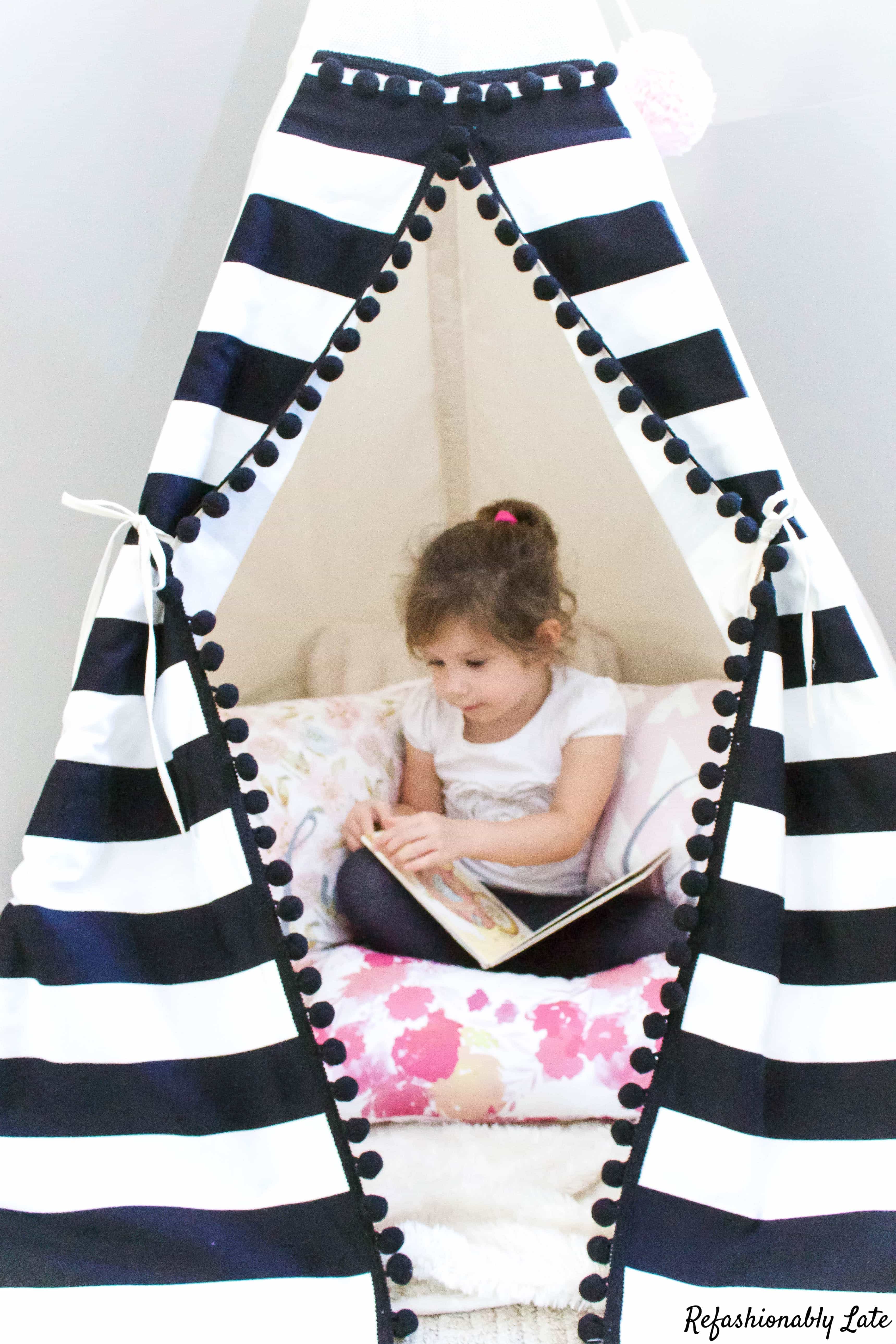 My daughters' playroom has seen a few transformations over the past few years. When we moved into our home our basement was rarely used. We did not have enough furniture to fill our house so the playroom was originally in our dining room. For the first year, we mostly lived on the top level of our home. Once our furniture collection started to grow and we actually got a dining room table we decided to move the playroom to our downstairs area.
The basement started out with dark colors and tan lighting. I really wanted to brighten up the space so the first thing we did was paint the walls. We used our gray fav, Requisite Gray by Sherwin-Williams. I couldn't believe the difference in brightness in the room. Here is a before photo of what the room looked like before we moved in: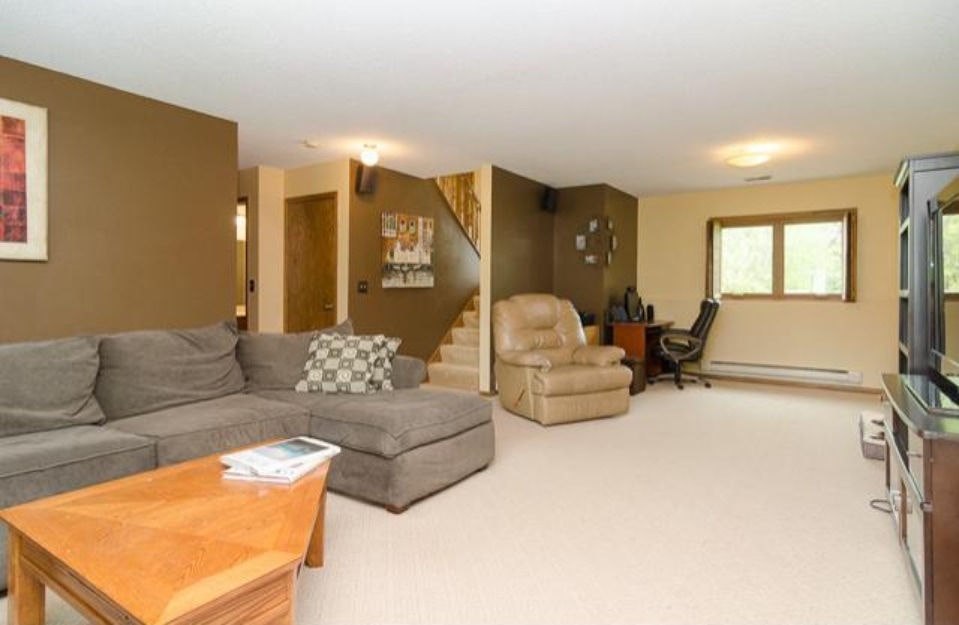 The next project I did within the playroom area was to redo an old table of mine from when I was little. I made a little art center for my daughter Lucy where she could create and display her work. I painted the top of the table with chalkboard paint and the rest of the table with a really pretty coral color. I also gave my old toy box a makeover as well. I loved how it turned out. My daughter drew all over the table so it gave me an excuse to redo it. I was wanting a bit of a change so I wasn't that upset.
I'm officially obsessed with my Cricut Explore Air 2 and used it to create the decals on the table and toy box. This machine can really do anything, I feel like the possibilities are endless. On Thursday I'm going to share with you a little craft I made for Halloween! Anyway….back to the playroom! I gave the top of the table a fresh coat of chalkboard paint and then painted the table and toy box with Sherwin-Williams Emerald Urethane Trim Enamel paint in Alabaster. I wanted a paint that would have a strong hold as it's children's furniture. The Emerald Urethane Trim Enamel operates similar to their ProClassic line, but has the benefits of oil-based paint in a waterbased formula. Essentially, you still get great coverage like you would with ProClassic, but the paint is even more resistant to yellowing. The coverage and sheen were perfect and with two coats of paint with my HomeRight Super Finish Max Extra the toy box and table look great!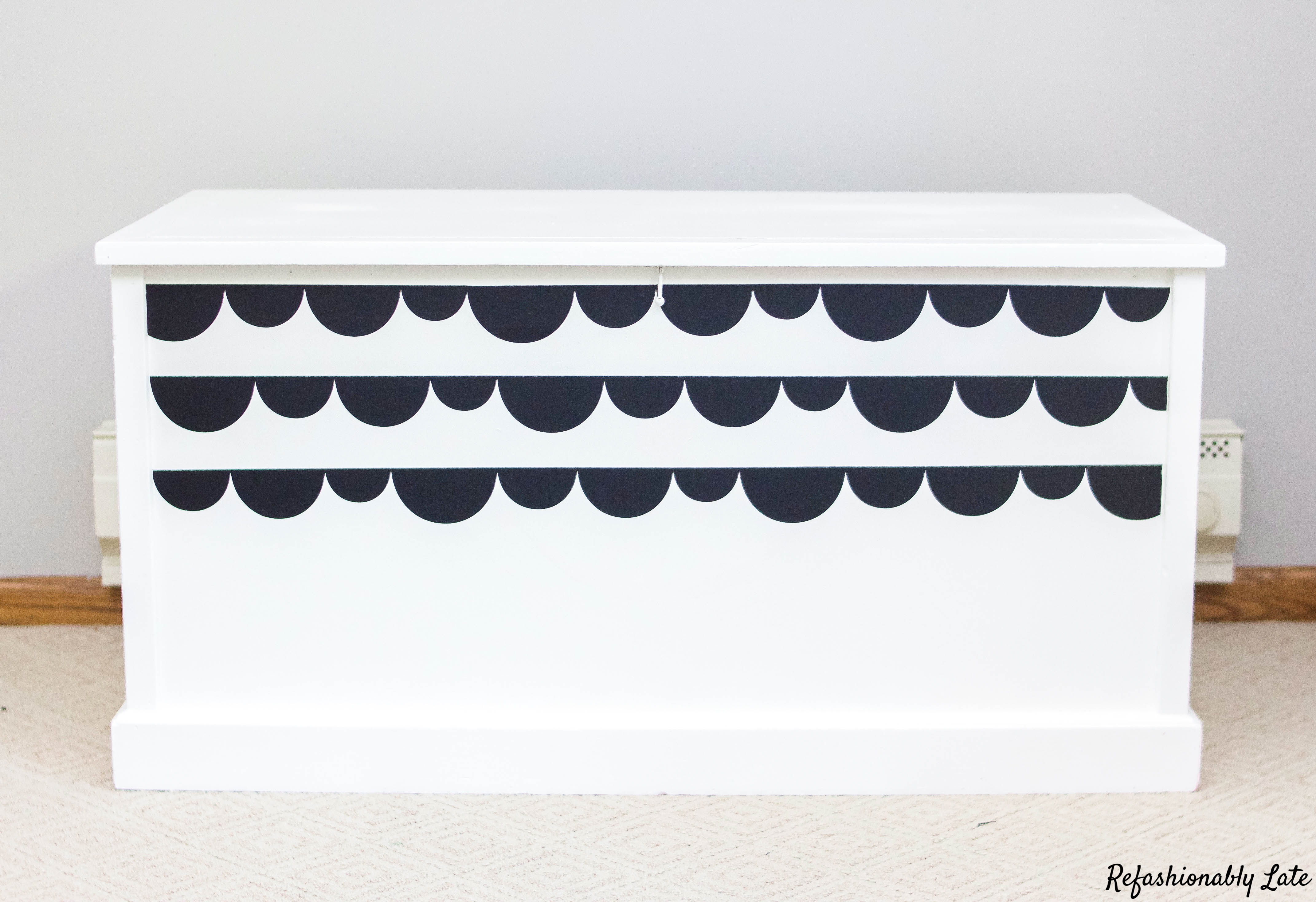 We use to have this castle tent that my older daughter loved. Throughout the years it has been jumped in and on and had seen better days. I decided it was time for something new and I fell in love with this teepee from mini camp. Gintarė does absolutely beautiful work. The attention to detail is exquisite and they are made to last. I couldn't be happier with this teepee and it's a beautiful addition to our playroom. I also love the poms and floral garland. It adds a special girly touch to the teepee. Gintarė was so wonderful to work with and I can't recommend her and her products enough!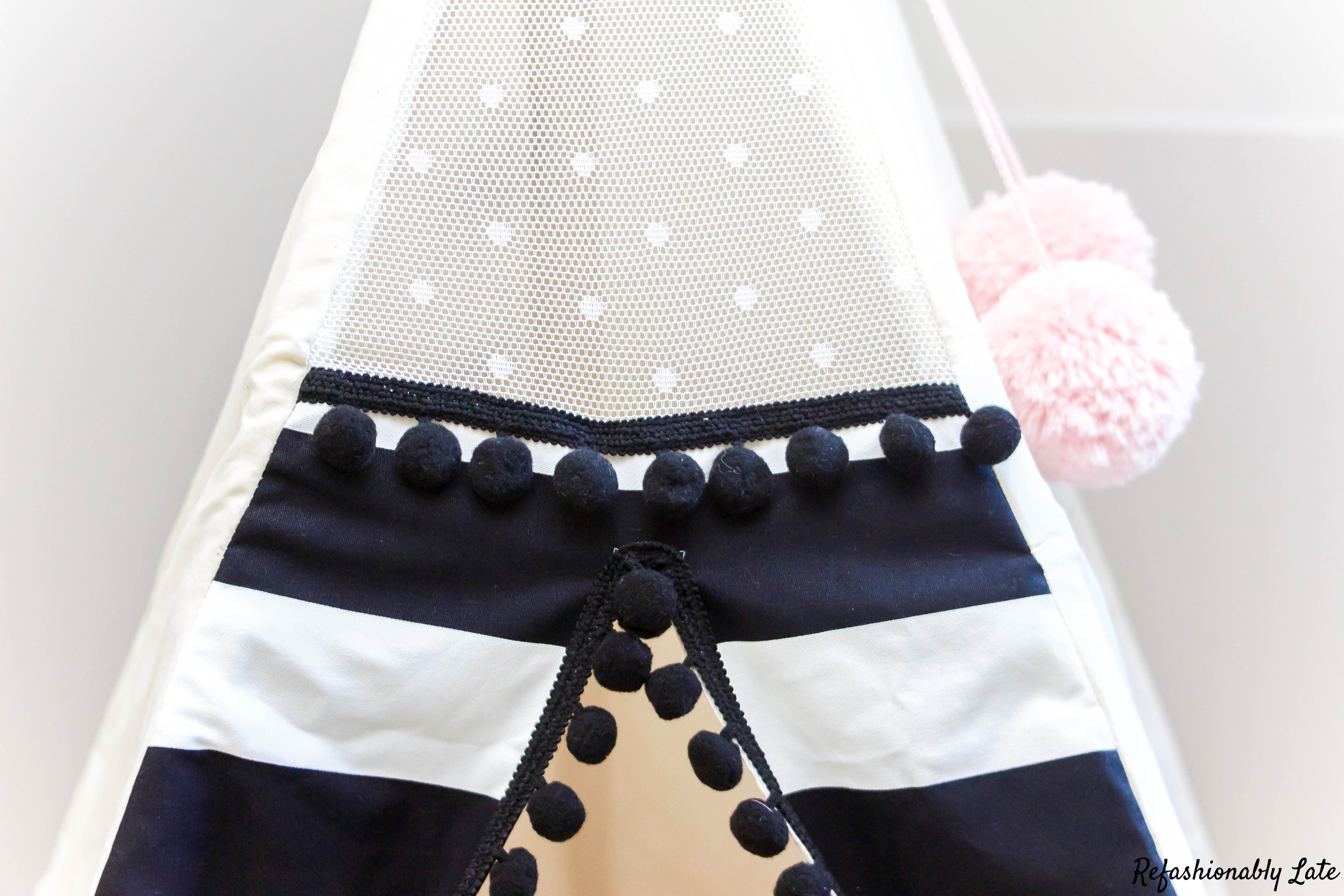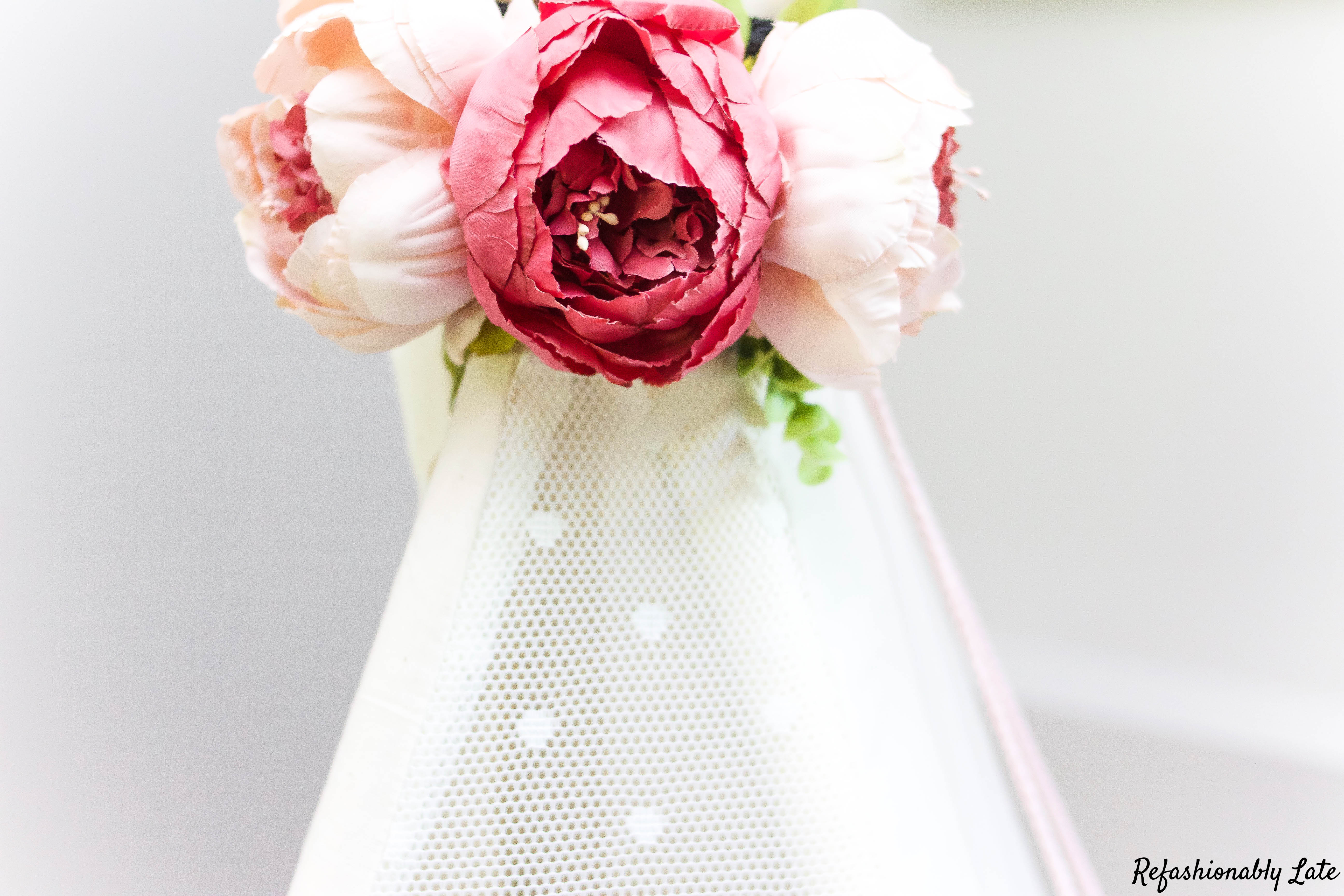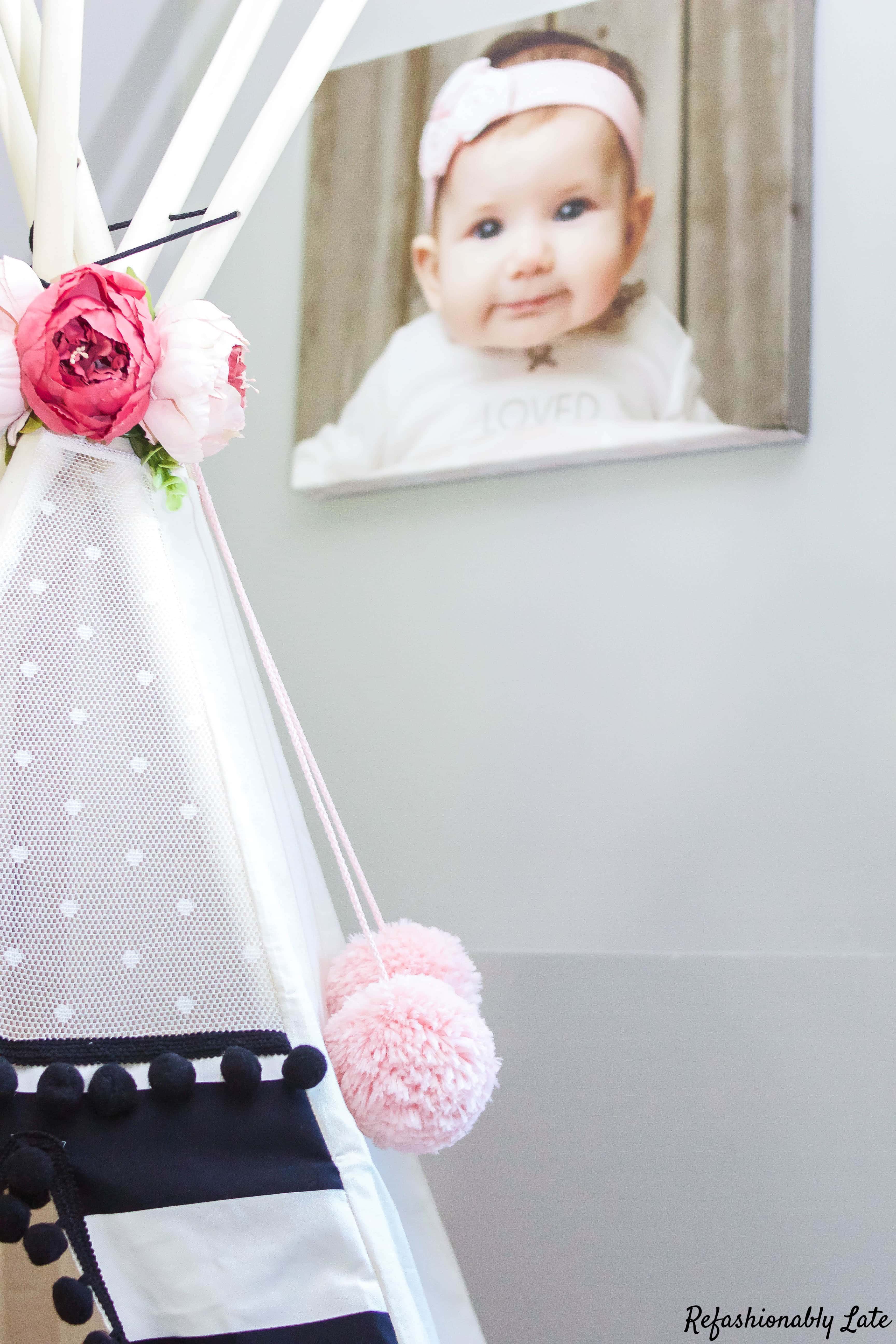 Another special added touch to my daughters' new teepee was some personalized pillows. I love Carousel Designs and have worked with them for Gabi's nursery makeover and Lucy's room makeover. I got a pillow made for Lucy's room and brought it downstairs so I had to get one made for Gabi too.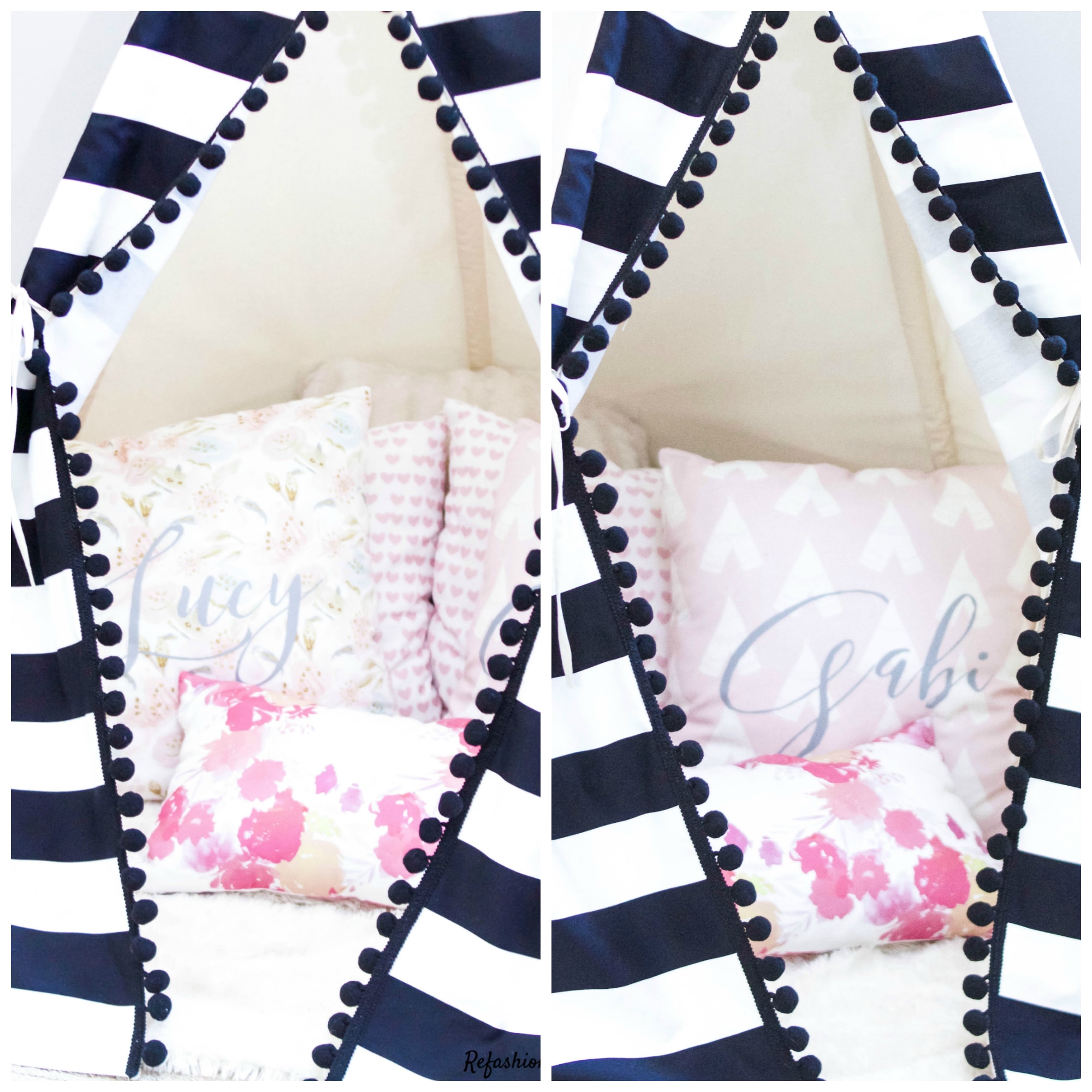 My girls love books and we have so many books that we are constantly needing more storage. I love that the Artful Shelves from minted are perfect homes for books. I used the copper shelves for book storage in Lucy's room and for the playroom, I decided to use the premium wood shelves in ebony.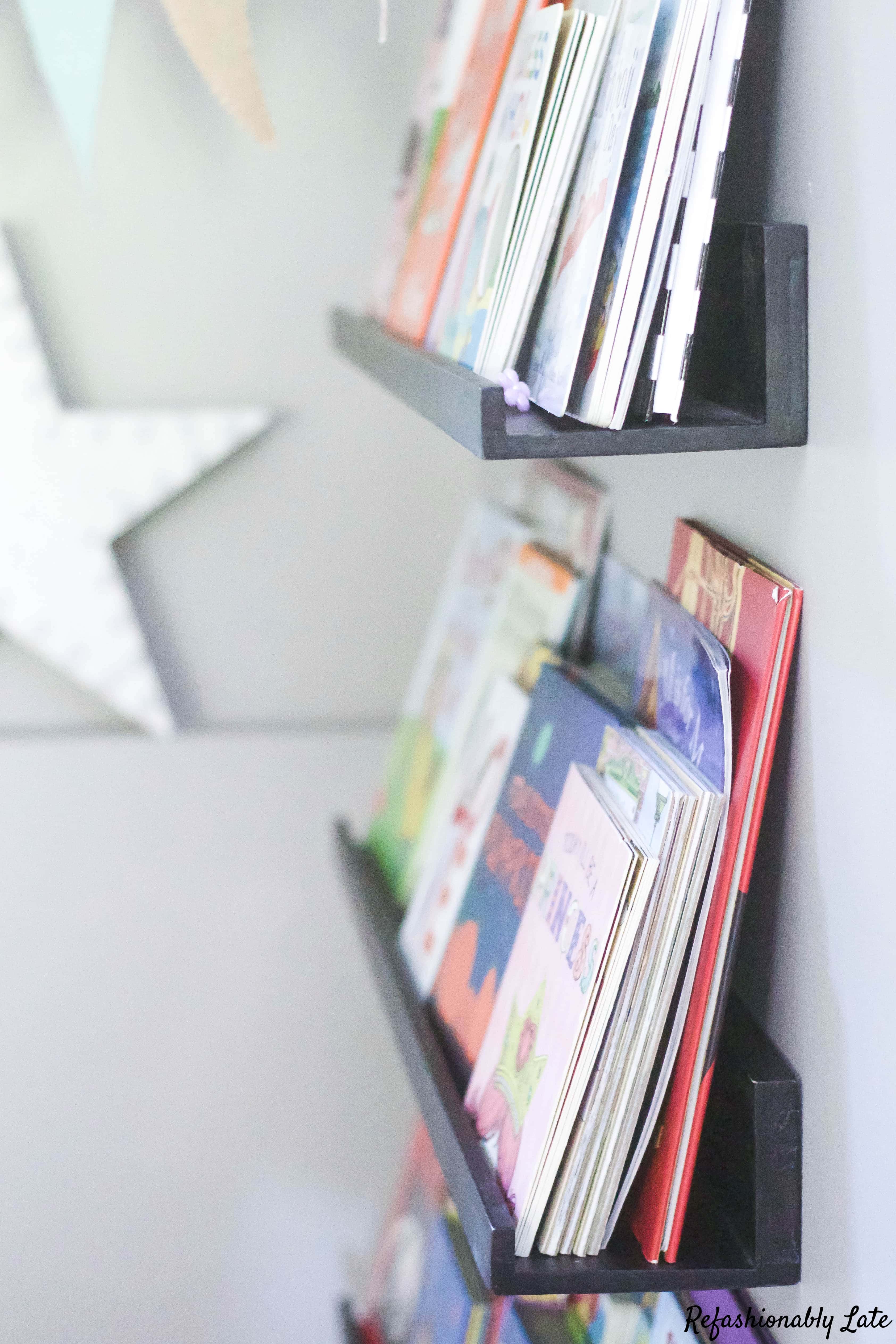 I also had some custom silhouette pictures made through minted's website. Their art collection is beautiful and the custom silhouette art was easy to create. All I had to to do was take a profile picture of each of my daughters against a white wall. I sent in the photos and they sent me back a template for review. If I wanted anything changed I just had to explain what I wanted changed and they promptly sent back a new template for review. It was such an easy and quick process with a beautiful outcome.
I will treasure the silhouette art forever. I also thought it would be fun to add a little "window" to the kitchen area of the playroom. My older daughter loves to "cook" food for us and her dolls. It's one of her favorite things to do.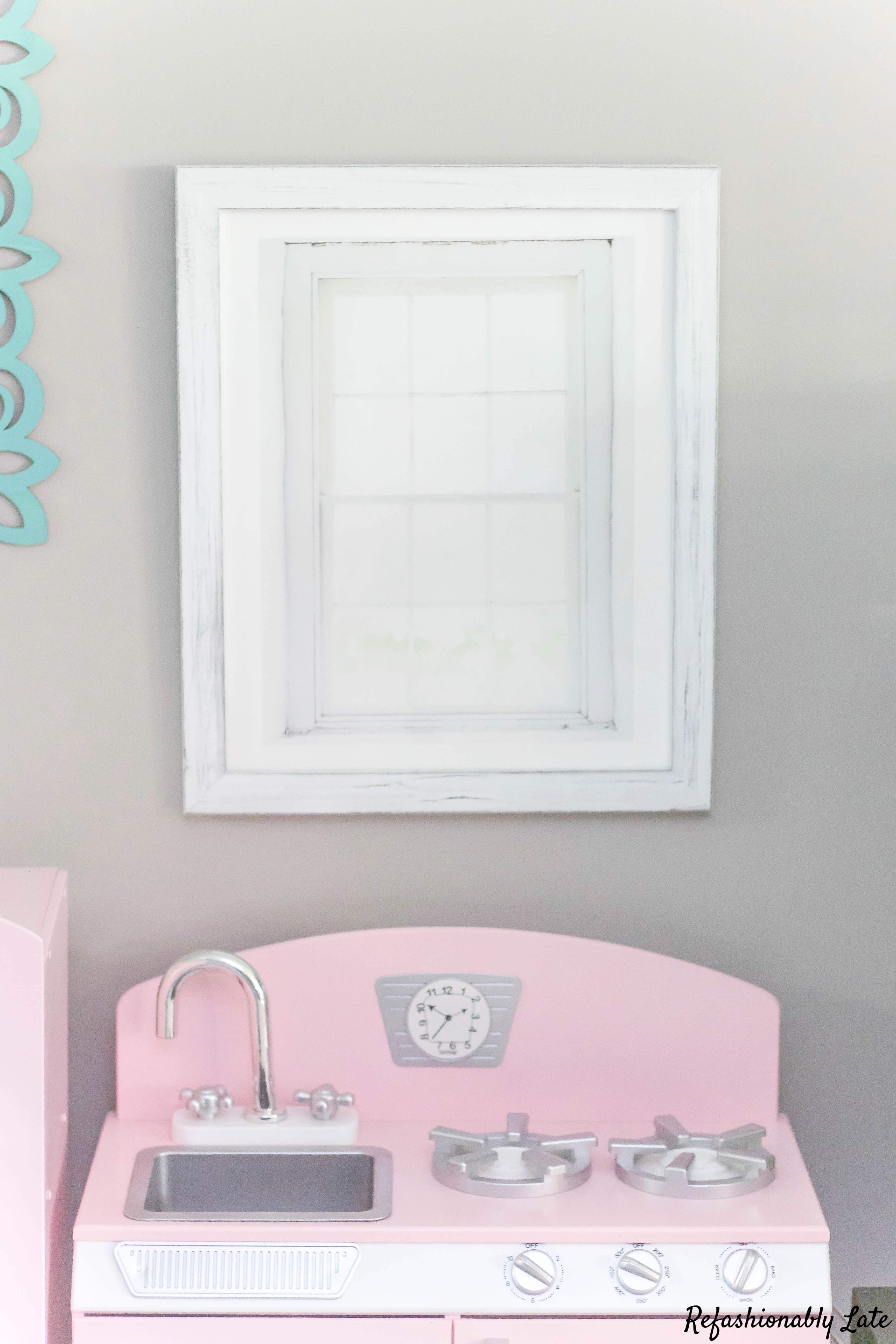 I couldn't be happier with how the playroom has come along. There are still a few finishing touches I'd like to make to the space but until then I'm very happy! I'm painting all of the woodwork and trim upstairs in our home and eventually will be doing it in the basement as well! It's amazing how a little bit of white paint can brighten up a space!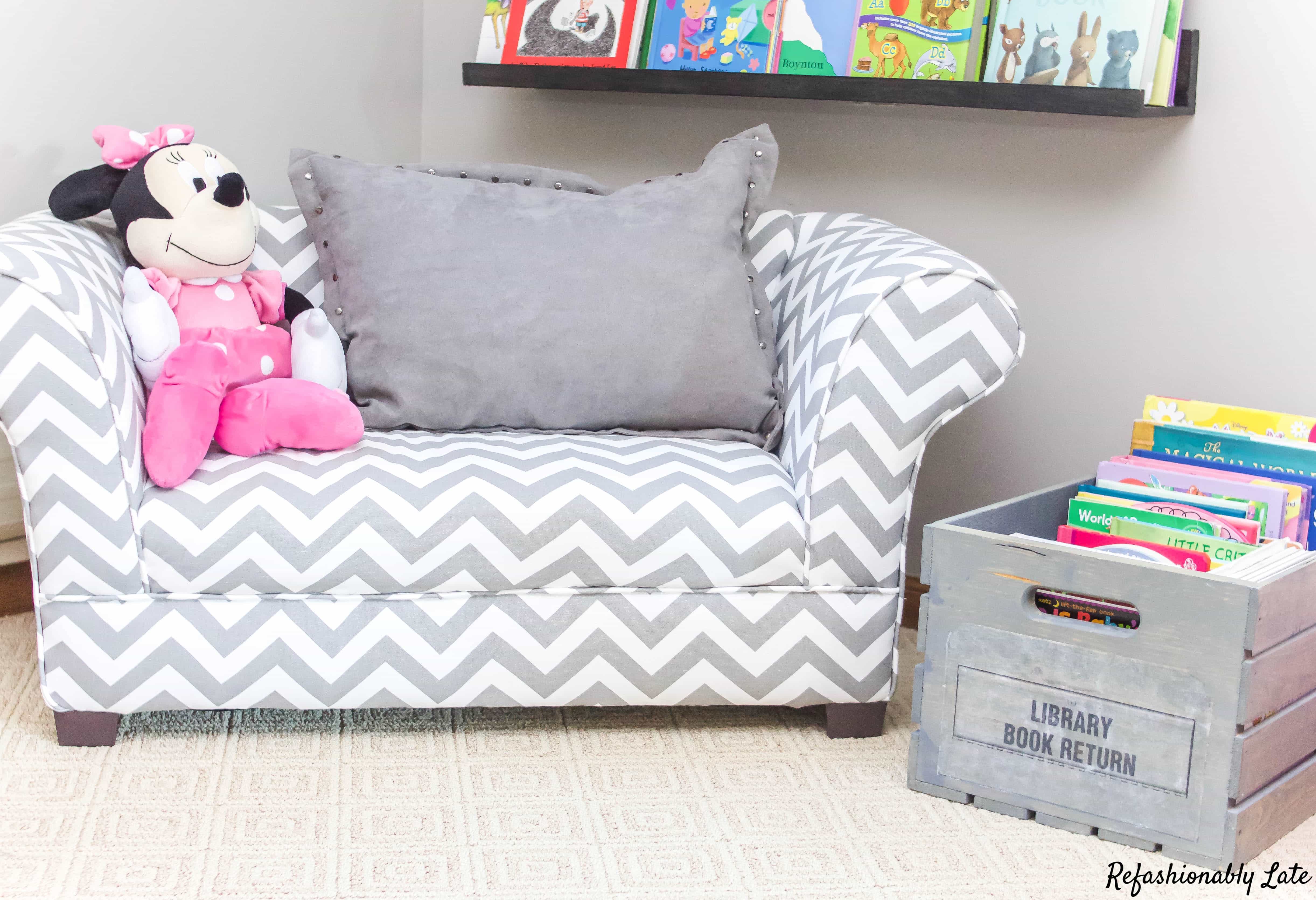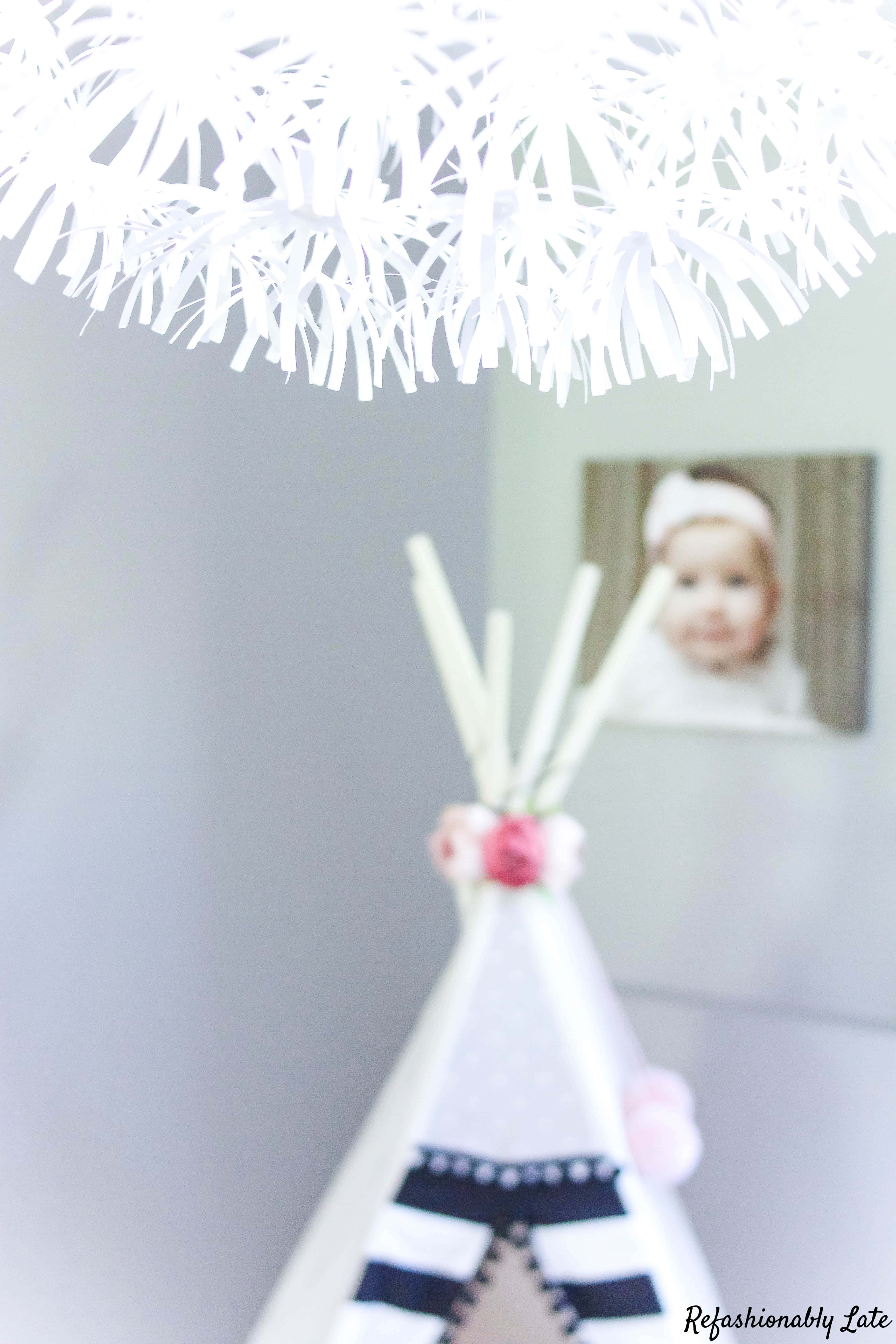 I hope you are having a great week so far! I have lots to share with you this week so stay tuned! Happy Tuesday my friends!
This post contains affiliate links for your convenience. See my full disclosure here.