Happy Monday friends!  I hope you had a great weekend!  We went to a birthday party, had dinner with friends and did a few things around the house.  Today is my daycare day so I'm working on finishing up our bathroom makeover.  I can't wait to share it with you!  I did want to share with you a quick DIY I did over the weekend.  I have had this old tray in our storage area for quite some time.  I bought it on clearance at Target a couple years ago.  I loved the circular shape and knew I could eventually redo it!  I always need trays because I don't own coffee tables.  I love ottomans so trays are perfect for our style of living.
Painting the Tray
I live in Minnesota so it's pretty darn cold here.  I can't go outside, even in the garage, and spray paint anything.  It's just too cold.  I decided since this was such a small tray item that I would spray paint it in our extra room/home gym.  (Another room I really want to work on!) I set up my Small Spray Shelter in the corner of the room.  To help lift the tray up and easily turn it around to paint all areas of the tray I used HomeRight's Turn Table.  
I sprayed around the outside of the tray first and worked my way in.  I sprayed all the edges around the circle and then finished with the center.
After it was dry it was a beautiful matte black and I wanted to add some more detail to the top of the tray.  I thought it would look great with some rose gold adhesive foil.  I found a design that I liked in the images folder but in order to fill the tray, I would need to cut the image in half and make two separate cuts.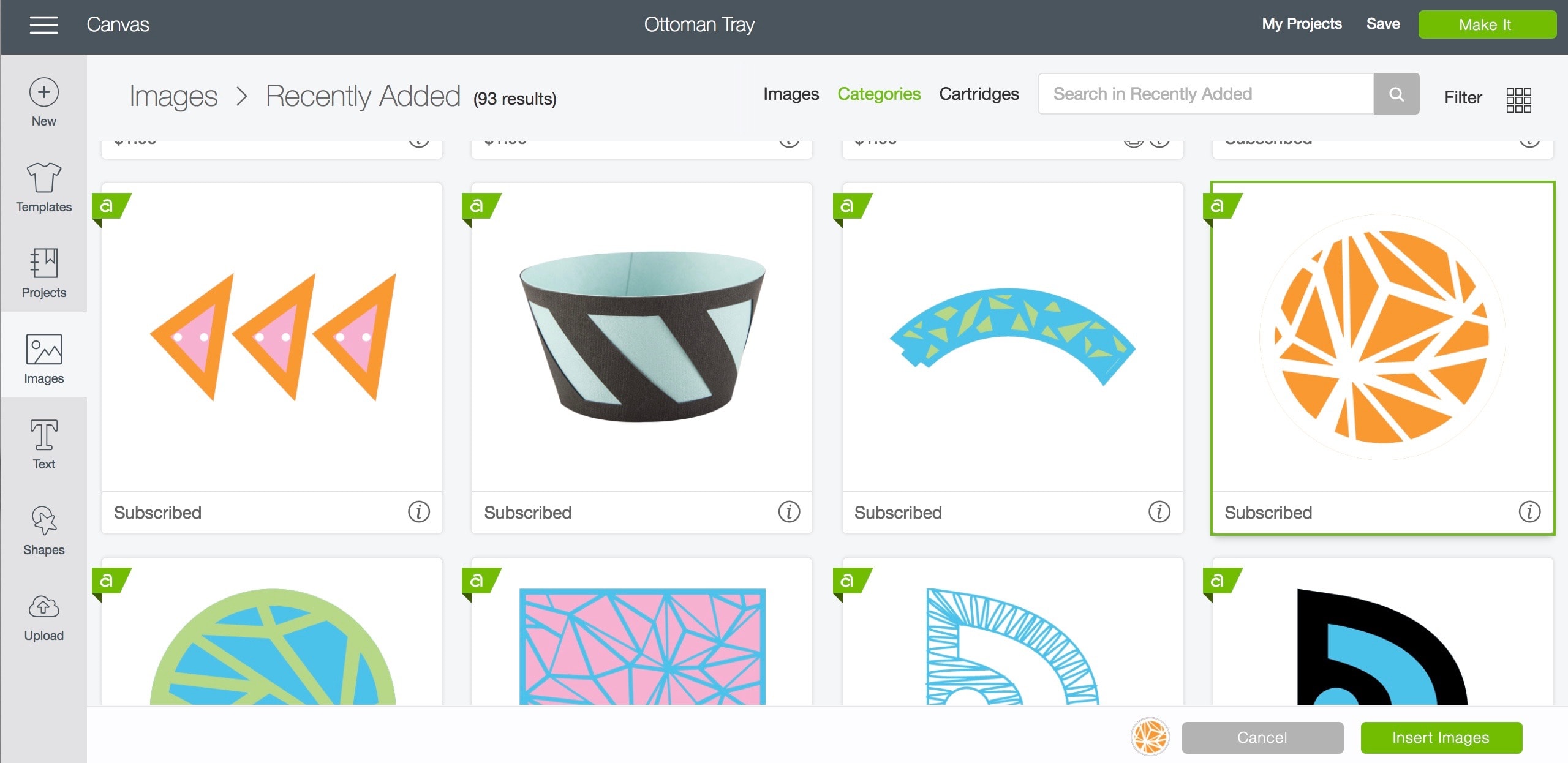 How to Slice on Cricut Design Space
Start by making the image to your preferred size.  Next, you will click on the shapes folder and pick a shape to cut the file.  I chose a square because I wanted a nice straight cut.  You want to be able to cover at least half of the image when splitting it in half.
Once you have the shape in the desired location then click on both the shape and your image.  You want to highlight both and then click the slice button on the bottom right.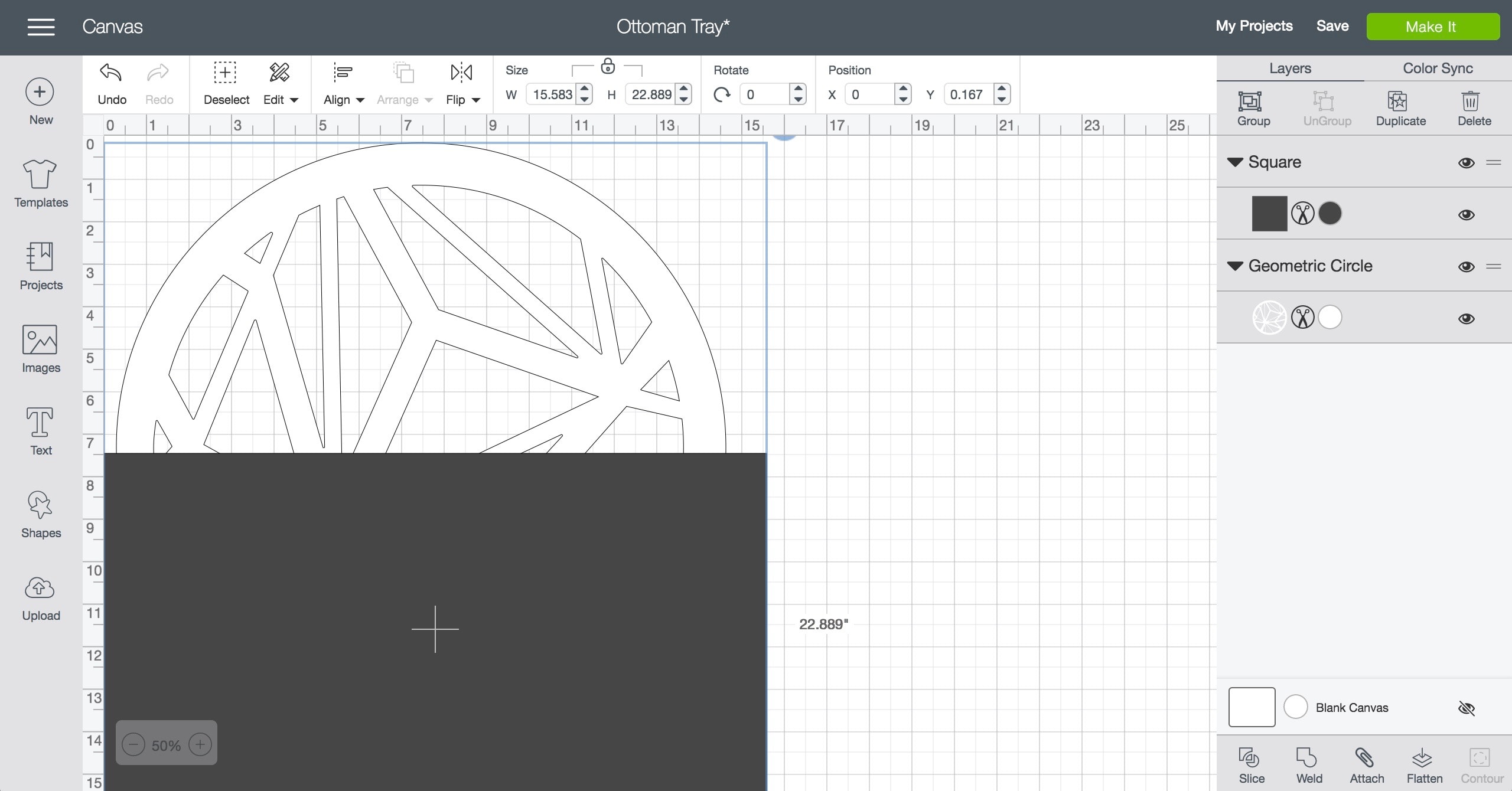 Your items will then be cut in half and you can start deleting the shape.  First, delete the square and you will be left with a darker outline of your image.  
Delete the darker outline of the image and then you will be left with your regular image.  You can then separate the images to make them two images.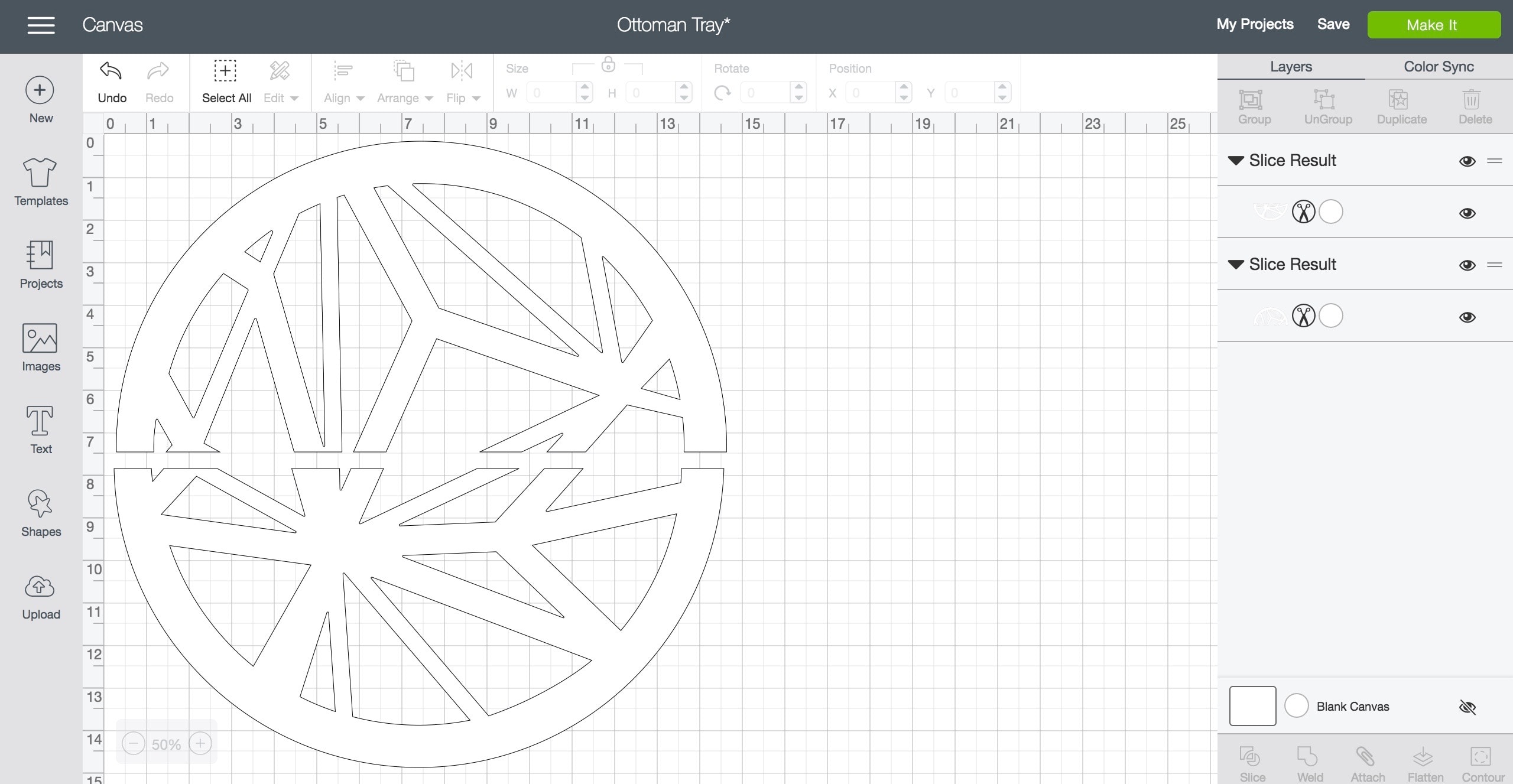 All that's left to do is cut the images on your Cricut machine.  Click on the Make It button and it will bring you to the cut screen.  It will help you decide what size mat you need to use and here is where you can choose the material you are cutting.  Notice how it separated the images into two separate cut files.
Applying Adhesive Foil to Tray
This portion of the project was a little bit of trial and error for me.  I first used Strong Grip Transfer Tape but it ended up being a little too strong.  It was hard to separate the Adhesive Foil from the Transfer Tape.  I got it set and it worked out but I thought I'd try different transfer tape this time.  I used regular transfer tape for the second half of the design and it worked a lot better.  In my experience, with Adhesive Foil, use the Strong Grip mat to cut it but then regular transfer tape to transfer it to your item.
I love how it turned out and it matches great with my ottoman in the family room.  This area of our home is really coming together and I'm enjoying spending time with my family in this room.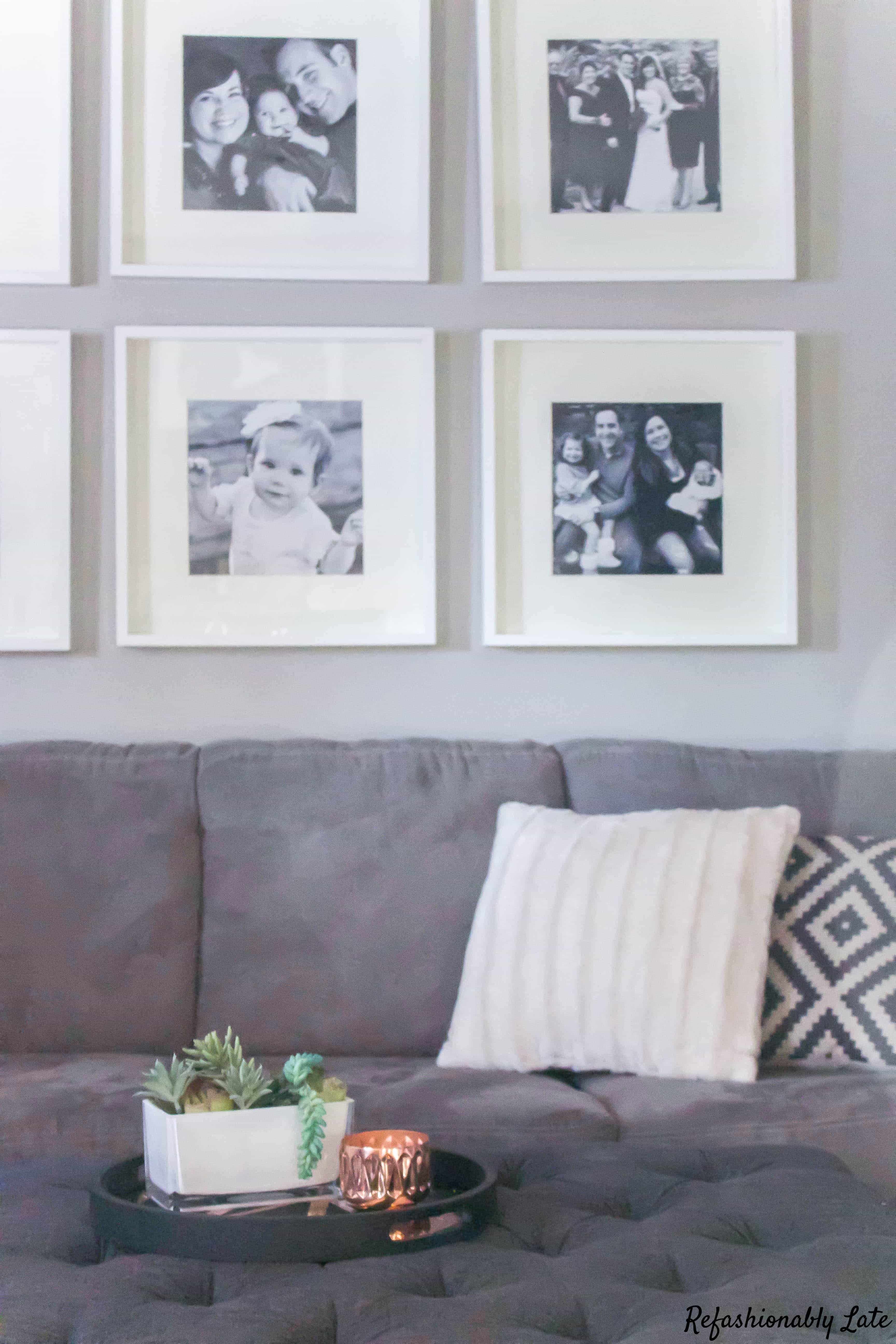 Thanks for stopping by!  Hopefully, this week goes fast because then it's a long weekend for our family!  My husband has next Monday off so we get extra time as a family!  I can't wait!
This post is sponsored by my friends at HomeRight and contains affiliate links. Thank you for supporting the brands that support Refashionably Late!  See my full disclosure here.