Well, it's finally here!!!! The final reveal for the One Room Challenge. This room has been a labor of love! I have worked extremely hard on this makeover! Therefore, I also couldn't be happier and proud of how this room has come along! Risks were taken and I had to step out of my comfort zone at times! It made me think outside of the box! This was my 5th One Room Challenge and I feel like I'm getting more and more a hang of this room makeover thing! 🙂 If this is your first time here, welcome! If not, it's nice to "see" you again! Catch up with this Fall's living room makeover:
Week 1 | Week 2 | Week 3 | Week 4 | Week 5 | Week 6
Also here are the One Room Challenges that I have participated in the past:
Gabi's Nursery | Lucy's Big Girl Room | Bathroom | Guest Room
Before Photos
Now, let's look back at how the room looked when we started! Here is a pic of the house when we bought it: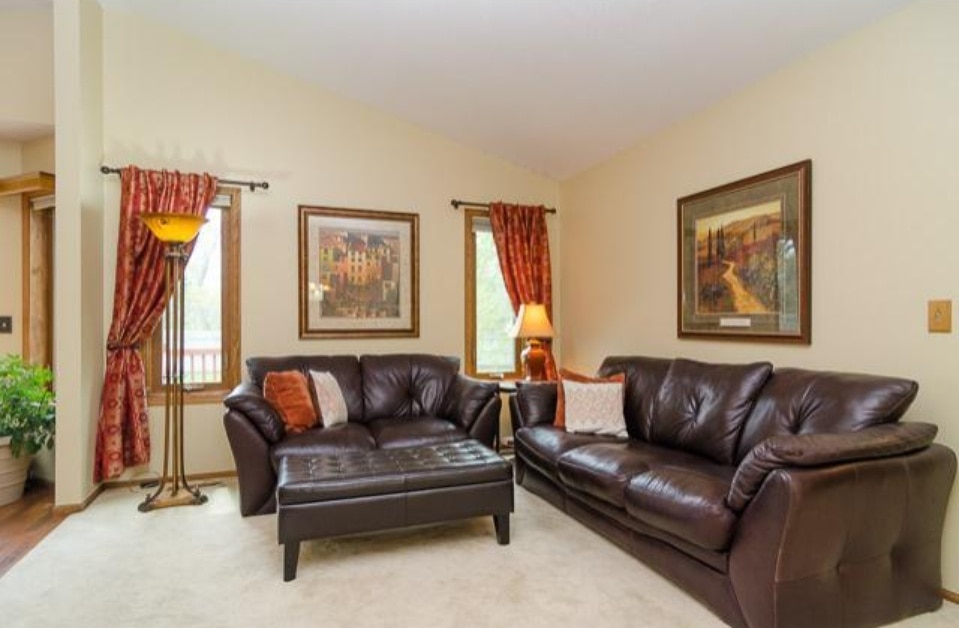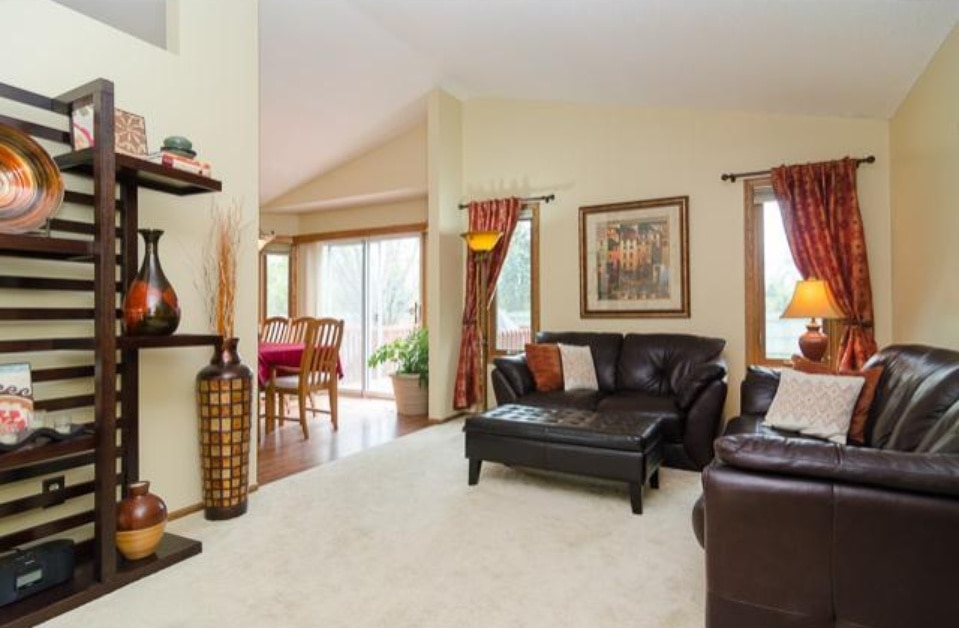 Shortly after we moved in we painted the walls, bought a new couch and bought some furniture second hand. It was a nice little temporary fix for this room but I always envisioned something bigger!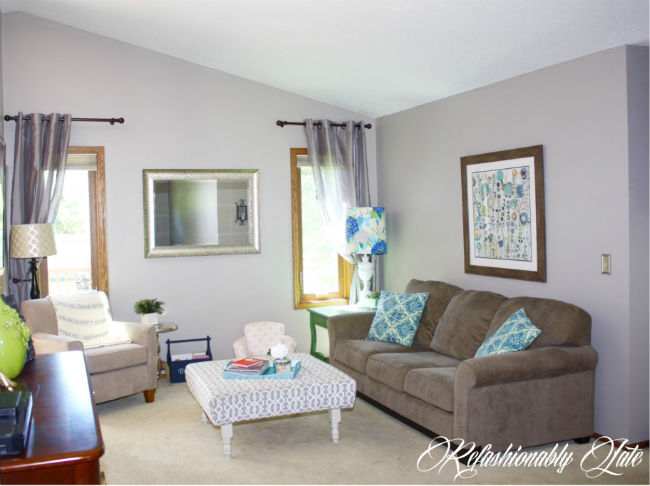 Last week we finished our to-do list on the room and decided against a couple things as you can see here:
Projects Completed:
Final Reveal
Are you ready for some photo overload?!
As always I'd like to thank our sponsors for this room makeover. Without them, this room would not have been possible! I feel so fortunate to work with such amazing companies!
Sherwin-Williams | Metrie | Carousel Designs
HomeRight | RYOBI | Allure | Lamps Plus
Here is a little before and after of the room from the beginning! Touch the area and move it side to side to see the before and after!
I feel truly grateful to be able to blog and share all of my projects with everyone. Working from home while creating our home and living with my beautiful is a blessing! Life is good! Thanksgiving is next week so I may be a little MIA as I will be spending time with family! Have an amazing Thanksgiving and hold onto those loved ones tightly!
This post contains affiliate links for your convenience. See my full disclosure here.