This shop has been compensated by Collective Bias, Inc. and its advertiser. All opinions are mine alone. #BIGSeason #BigLots #CollectiveBias
I get excited every year when Christmas rolls around and it's time to decorate! I was so excited when Big Lots declared National Decorate Your Home for the Holidays Week as the week of Nov. 16th- 22nd. This gave me even more reason to decorate early and get in the Holiday spirit. I chose this year to go a little farther than normal and decorate my whole house, not just my family room and kitchen. I wanted to go somewhere where I had a large selection of items that were a good price and quality decor. I decided to head on over and do a little shopping spree at Big Lots.
I love that they had a large variety of decor for inside and outside. I wanted to buy everything and decorate the outside of my house too like Christmas Vacation but I wanted to be surrounded by the decor daily so I went with the inside decor. It's a great place to get your decorations for a great price! I was treated with kindness by all of the employees and I probably spent a good 1.5 hours – 2 hours trying to pick what decor was my favorite. There is so much to choose from!
How about a little Tour De Tabone Household? Lets start at the very beginning…a very good place to start? (Sound of Music anyone?) Haha Alright, my favorite place to decorate first is my living room, as it's where we spend most of our time. The most important part of your decor is your Christmas tree in my opinion. Besides adding your ornaments a great way to add detail to your tree is to add some ribbon. Tie it into a half how and add to sections of your tree.
Another great and simple way to add detail to your home is to add bows and even an ornament to your light fixtures.
I love all of the candles and wreaths that are at Big Lots. They had a large selection and I love how they complement my home. They have been the perfect addition to the decor I already own.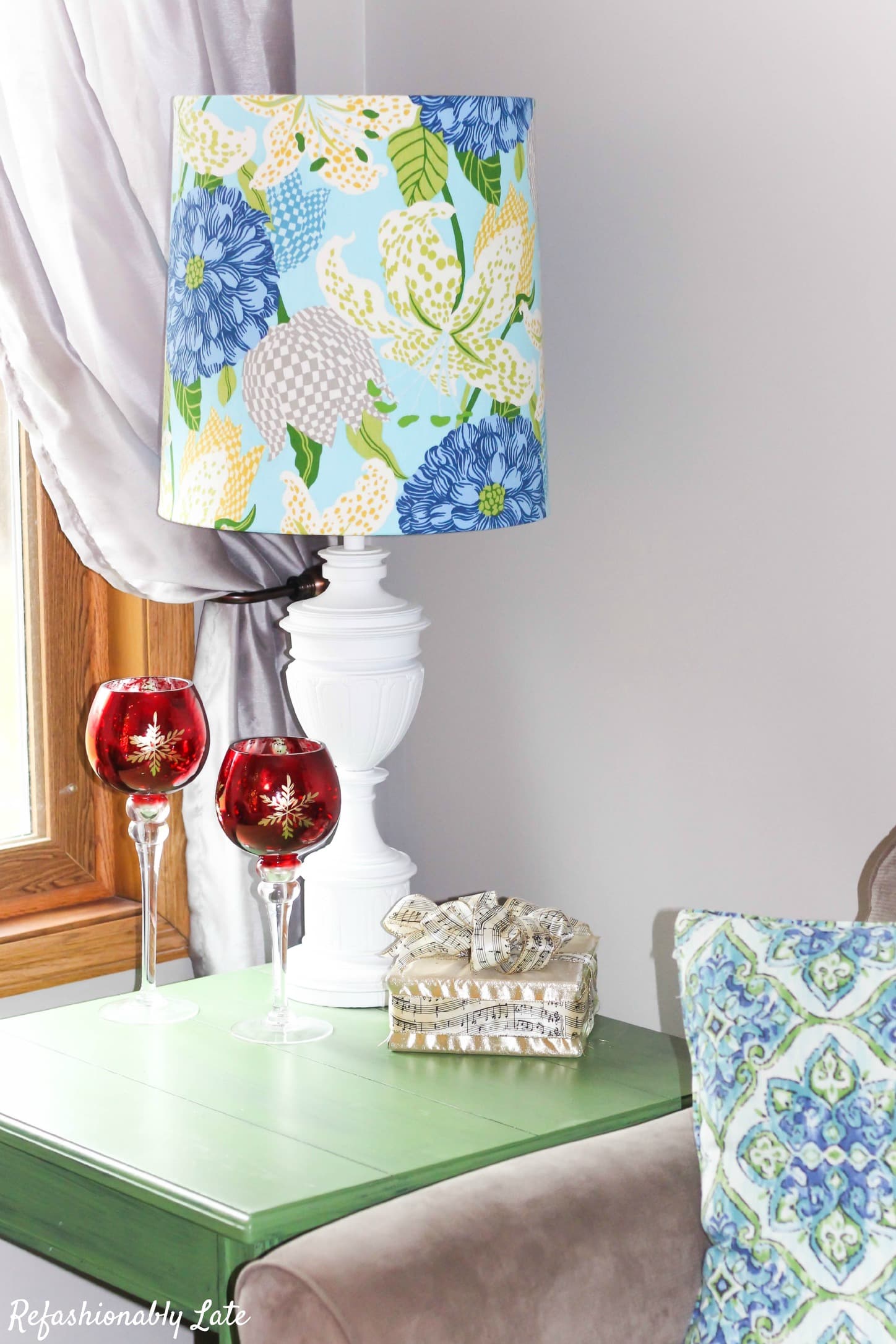 Next we will take a step into my dining room. I love a good tablescape and I love having dinner parties with my beautiful tablescapes. Having a yummy meal around beautiful decor just makes me happy!
Now lets step into the room where all the food for those dinner parties are made…the kitchen! Besides the living room, I spend most of my time in the kitchen. I love to bake and it's especially fun during the Holidays.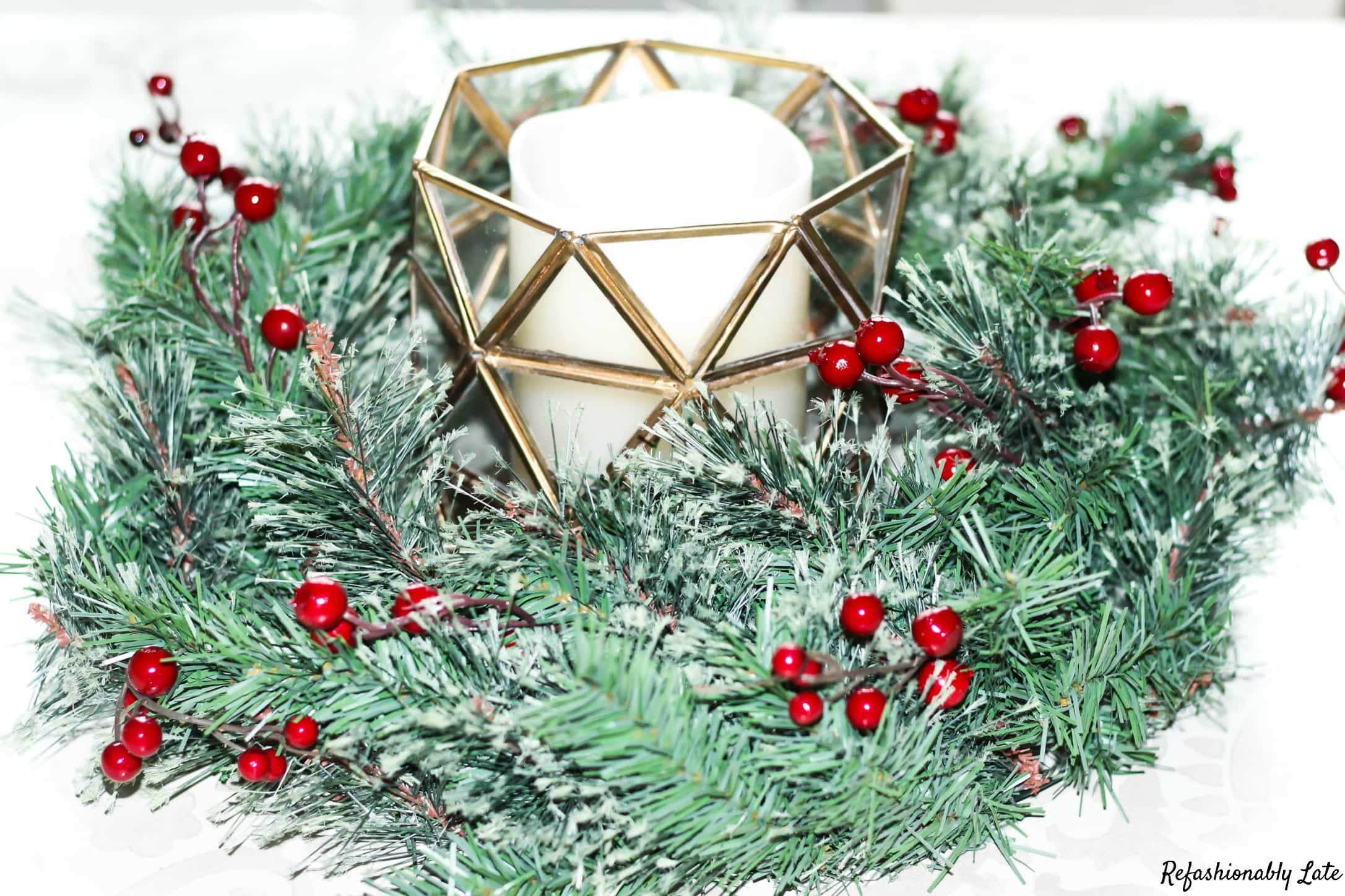 Another fun room to add small touches of decor to is your bathroom! My bathroom is also shared by my daughter so I wanted to give it a whimsical feeling.
I love adding small touches to the bedrooms. Why not feel the Christmas spirit when waking up and going to bed!
Last but not least, the family room. I love giving my daughter's play room a little touch of Christmas so she can enjoy a little light while she's playing. Right next to my daughter's play area is the the family area. My favorite place to to decorate, besides the tree, is a fireplace. A requirement when we were looking for homes was a fireplace for me. There is something so nostalgic about being at home on a cold winter night with a fire. AND I love to decorate a fireplace for Christmas! Nothing says Christmas to me like a stockings hung by the fire!
I have had so much fun decorating my home for the Holidays and I hope you do too! I had a lot of fun filling my house with beautiful decor from Big Lots. You can't beat their price, just remember styles and assortment vary by store. For some Holiday inspiration please head on over to Big Lots! You can find anything from Christmas trees, to table top decor and even outdoor Christmas lights!
I hope I've inspired your to go decorate your home and bring the Holiday cheer to you and your family! I will say I feel so much happier with all of the beautiful decorations out! Now that my home is decorated I can sit back and relax and enjoy the Holidays with family. Join in National Decorate Your Home for the holidays week and transform your home in a Winter Wonderland Nov. 16th-22nd. What beautiful decor would you love to fill your home with?