A couple weeks ago, I shared my must-have planner accessories with you. This week I wanted to share with you a few great ways you can organize your planner.
I wanted to get this list out to you last week but unfortunately, the third round of stomach bugs came through our house!  Oh man!  I'm ready for winter to be over!
If you are new here, on Friday I love to share some of my favorite things with you.  It could be related to a holiday that is coming up, it could be a list of some of my favorites DIYs, to even my favorite bathroom products.  If there is a list you'd like me to make message me here!
Welcome to Refashionably Late.  If you are new here, please join 23,954 subscribers and followers for weekly DIY projects & ideas!  I'd love to get to know you and answer any questions you may have.  You can also follow along on Pinterest, Instagram, & Facebook.
Washi Tape Categories
I don't know why I didn't think of this! It's so brilliant! I love the idea of using different washi tapes for different categories in your planner. I'm definitely going to start using this method! Thanks Southern Couture!
Here are a few of my favorite washi tapes:
Skinny Washi Tape  |  Black & White Washi Tape  |  Foil Washi Tape  |  Glitter Washi Tape
Or Color Code It
If washi tape isn't your thing, or if you are on the go and can't bring your tape along….this is a great alternative!  I'm a big fan of color and I think I'm going to do a mixture of both in my planner!  For a fun, colorful and inspiration Instagram account go follow stef.plans, she has a ton of fun ideas!
Make Your Own Stickers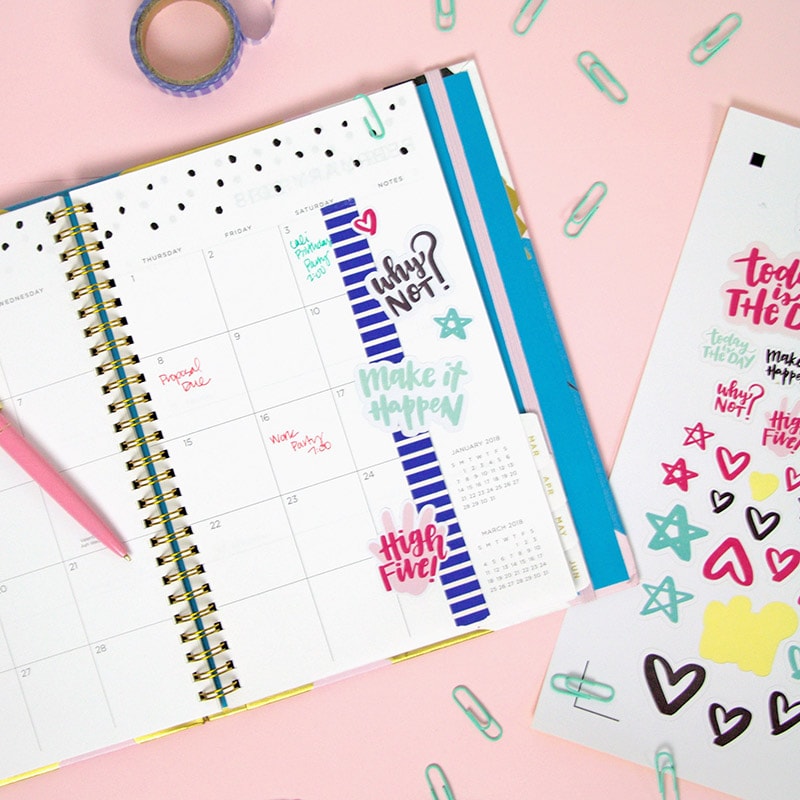 I have made some of my own stickers for my blog planner and I love them! Alexis from Persia Lou has a great tutorial on how to make your own stickers for your planner. This is a great way to personalize your planner and make it your own!

Daily Morning Routine
I love the idea of starting out your day with a routine. This printable by B-Inspired Mama is a great way to begin your day. This is something you could also create on your own in your daily planner.
Use Post-It Page Markers
Using Post-It Page Markers in your planner is a great way to stay organized. Sometimes something on your to-do list doesn't always happen on the day you had planned. This way you can move the Post-It rather than erasing and messing up your planner! Great way to keep your planner tidy!
Productivity: Time Block Scheduling
Time blocking is a great way to have a productive day. Schedule out each hour or groups of hours in your day. When that time is up then it's on to the next block. Amanda from Domestically Creative has a great tutorial on how to organize your schedule to be more productive!
Washi Tape Clips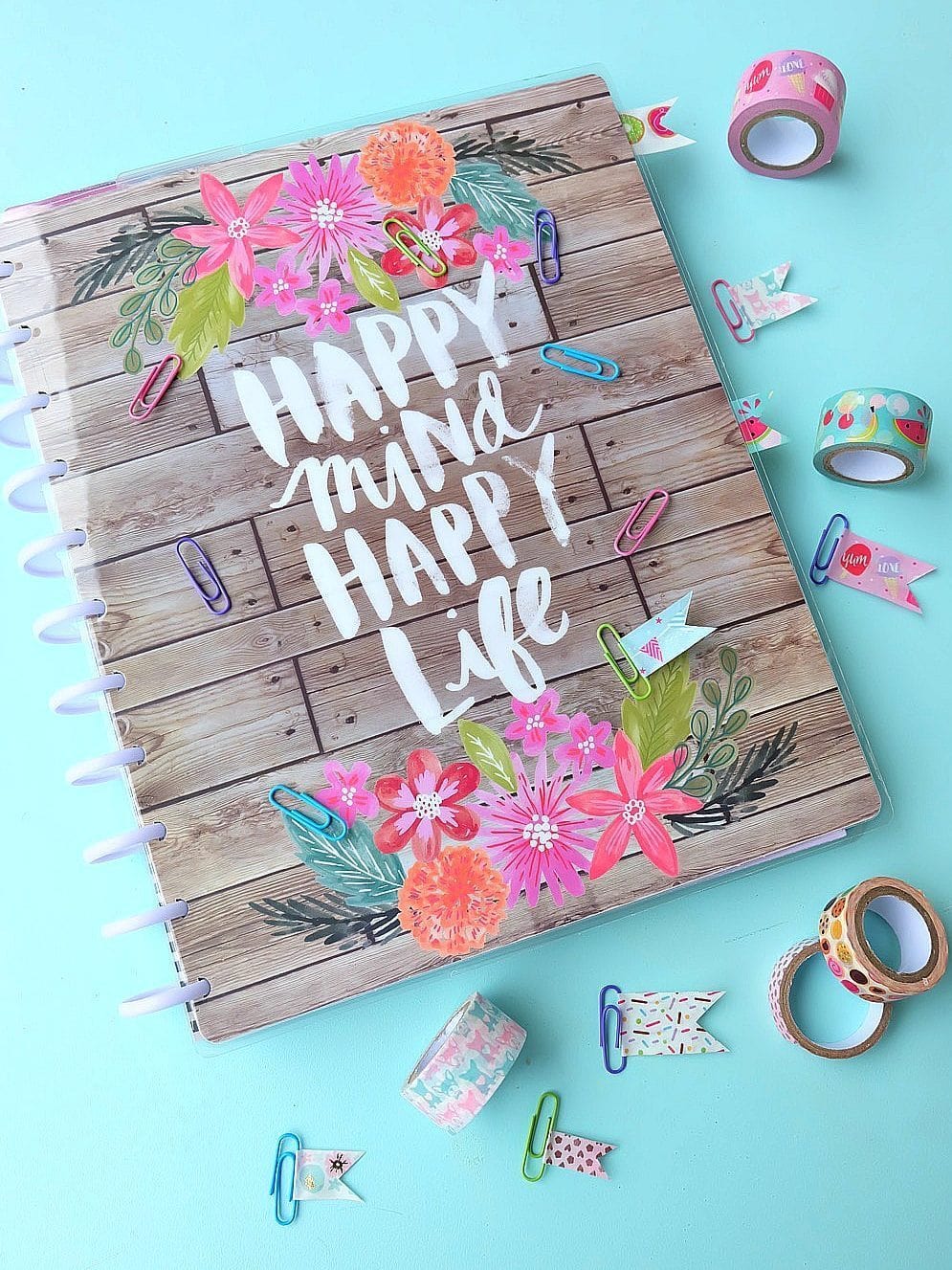 This idea is amazing! I love the little flag created with the washi tape and then attached to a paper clip. What a cute and creative way to mark pages in your planner! Head on over to Hello Creative Family for the full tutorial.

Many outgoing links on Refashionably Late are affiliate links.  I may earn a small commission to fund my Diet Mountain Dew drinking habit if you use these links to make a purchase. You will not be charged extra, and you'll keep me supplied in caffeine. It's a win for everyone, really.  I only link to products I have tried and love! See my full disclosure here.