You guys I'm so excited because I just got the Cricut Maker in the mail last week! I have been dying to get my hands on one and give it a try! Plus it's so pretty!
I was really excited about the extra features that the Maker has compared to the other models. I have the Cricut Explore Air 2 and have loved it so far! I would highly recommend both machines. A few of my favorite new features for this machine are:
It's compatible with the new Scoring Wheel, Knife Blade for thicker materials up to 2.4mm, the Washable Fabric Pen that marks fabric patterns and Rotary Blade for cutting fabric!
It can cut hundreds of materials from delicate fabric to thick matboard or leather!
It's a sewer's dream! There are 500+ digital sewing patterns and quilt blocks available.
I recently got into bullet journaling an I've become obsessed! It's so relaxing and I've always been an organized person. This lets me be organized with a creative twist!
The only problem I have struggled with is that I'm not super artistic in the drawing sort of way. I'm also very intrigued by hand lettering, also something I haven't really figured out yet.
This led me to want to make some stickers to add to help me out a little bit on the artistic side of bullet journaling.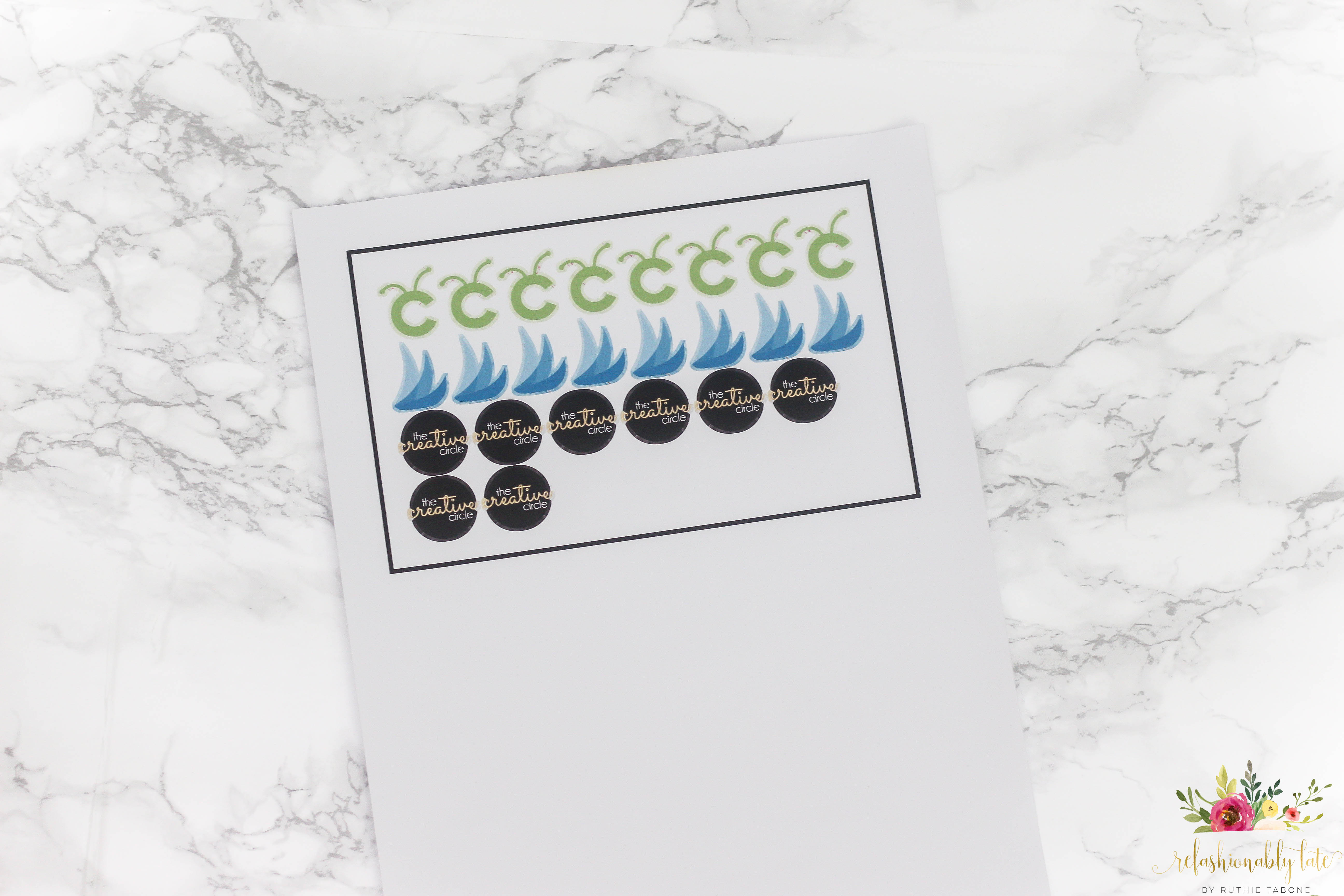 Step 1: Upload Photo to Design Space
To start I uploaded a few images to Design Space that would help me track various posts and social media. I wanted to remind myself to submit my posts for Cricut at the end of the month as well as fill up my schedule for Tailwind.
I also participate in a really fun Link Party with some friends over at The Creative Circle. We love people to link up their home decor, DIY and design projects that they have been working. We'd love for you to link up with us every Thursday at 7 am MST. (Link Party discontinued.)
I wanted a way to quickly add these items to my calendar. I decided to use Printable Vinyl for this project.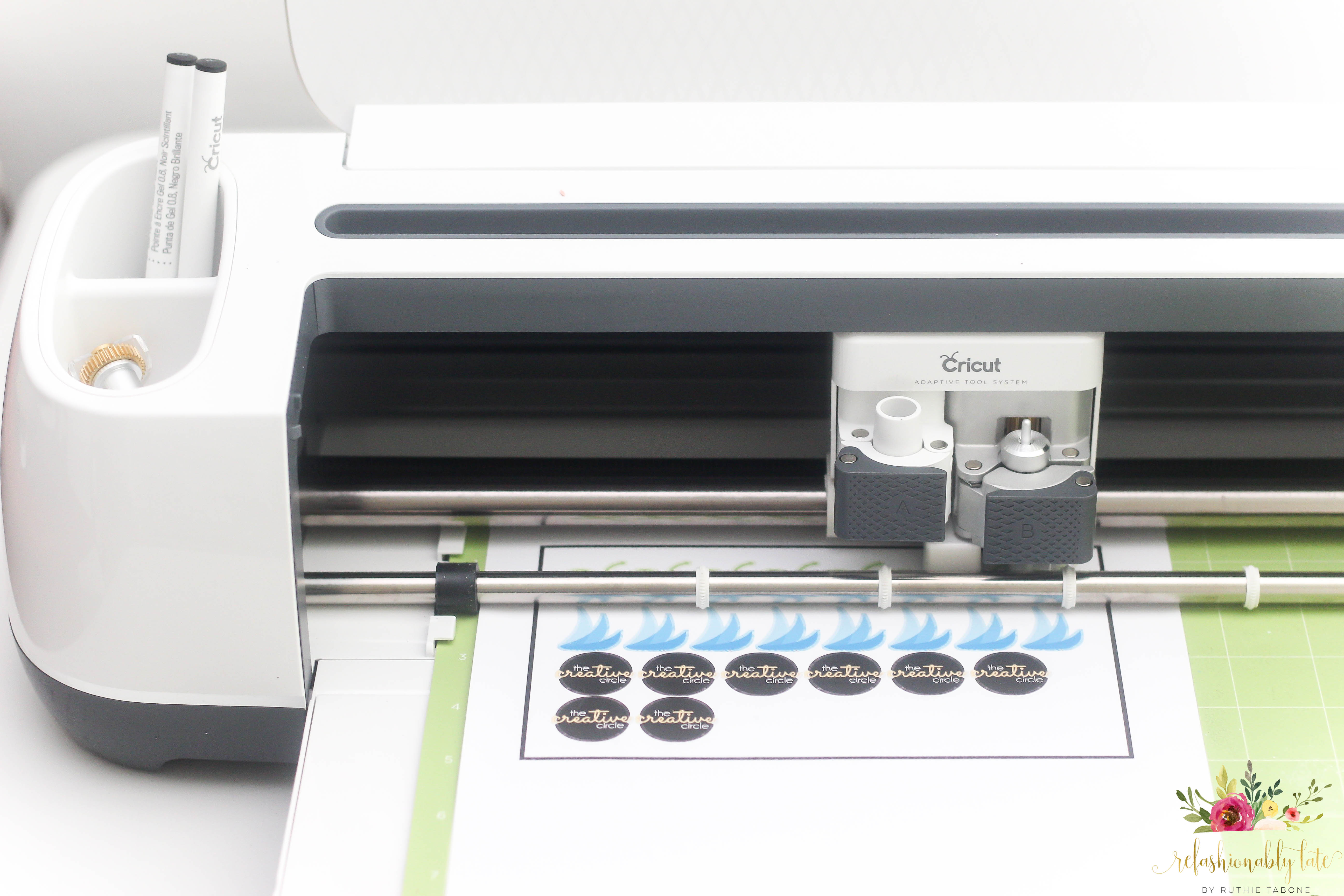 To start, you want to upload your images to Design Space. I used a .jpg so I needed to change them into a file that is compatible with the Cricut.
To do so you click on the upload image and it will then come up with a screen that gives you the option to select image type. You can choose between simple, moderately complex and complex. I typically choose complex just so I have options to edit.
Your image will appear as it is on the next page. You will then click on the parts of the image that you want to disappear.
I did not want the white background so I clicked on it and it made it a transparent background. (That is what the black and white boxes mean.) From there you can insert into your canvas.
Step 2: Arrange Images to Print
I used the same process for the other two images. I resized each image to 1×1 inch squares and copied and pasted until I got the desired number of stickers I wanted. (Next time I'll do more so it fills the entire page of vinyl.)
Step 3: Print Images
You will then click the "Make it" button on the top right. And a screen will come up where you will choose your Cricut machine. From there you want to print your image on your home computer. Load the printer with your vinyl and send it to the printer.
Step 4: Cut Stickers
Place the vinyl sheet onto a mat and set the material on printable vinyl. Press the load button and then when the Cricut button starts flashing press that! Then watch in amazement!
I loved how the stickers turned out so I decided to also do some motivational quotes stickers. I love quotes and seeing it every day while I'm working really puts me back in focus.
I'm feeling more organized and energized and excited to get planning for the rest of the year! Creating a journal/calendar of my own helps me stay focused on what I want to achieve. Plus it's a fun thing to do while watching your favorite show!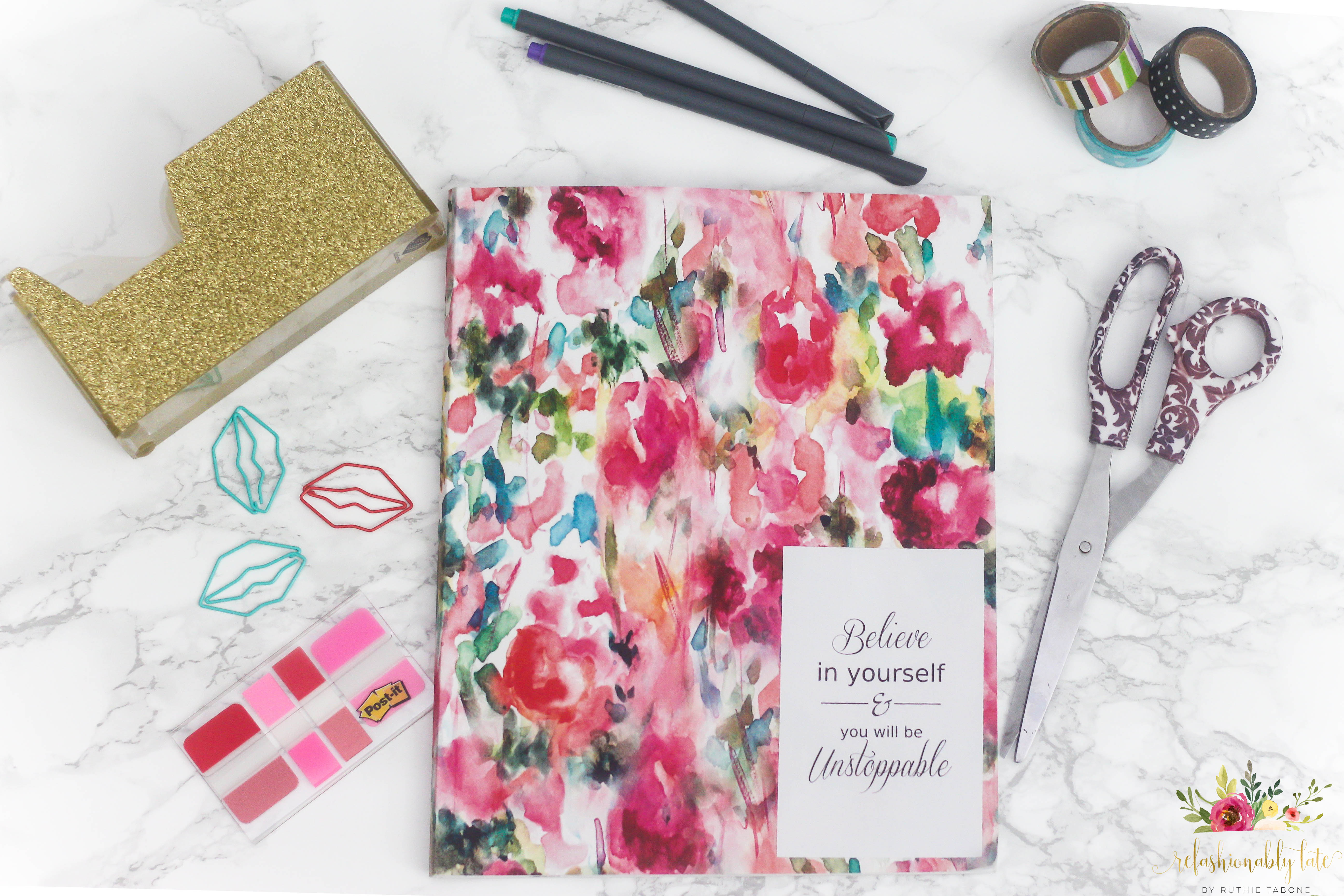 I'll see you tomorrow for The Creative Circle! Any of my readers like to bullet journal? I'd love to hear what you journal about! It is so fun to see what others can create!
Many outgoing links on Refashionably Late are affiliate links. I may earn a small commission to fund my Diet Mountain Dew drinking habit if you use these links to make a purchase. You will not be charged extra, and you'll keep me supplied in caffeine. It's a win for everyone, really. I only link to products I have tried and love! See my full disclosure here.