Hallway Makeover week 2 has arrived! I'm back with my progress with our hallway makeover for the $100 Room Challenge. You have one month to make over one room for $100!
If you want to catch up head on over to read all about Week 1!
Welcome to Refashionably Late. If you are new here, please join 23,954 subscribers and followers for weekly DIY projects & ideas! I'd love to get to know you and answer any questions you may have. You can also follow along on Pinterest, Instagram, & Facebook.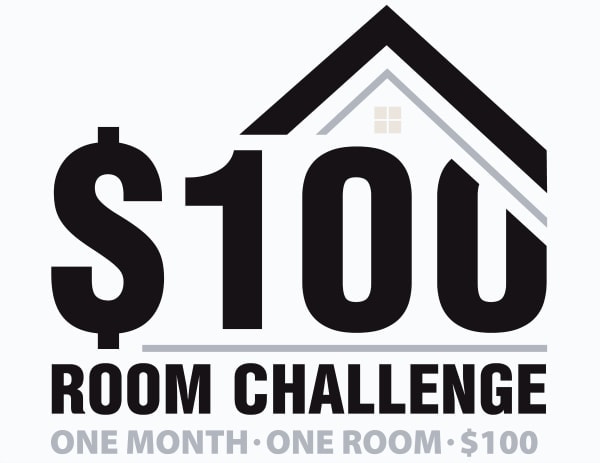 Week 2
This week I've just been sorting out my exact plans for the room. I'm getting ready to paint the wall in preparation for the board and batten. I'm trying to decide on whether I should do a mid-wall Board and Batten or higher up on the wall?! Which one do you like better?
Comment below and tell me which one you like best! 🙂
I've probably focused mainly on the gallery wall this past week. I purchased a gold Better Homes and Garden 7 Piece Frame Set from Walmart. I got it on sale for $15 when it's normally $39.99!

I'm now figuring out what photos and art I want to put inside of the frames and how to arrange them! Although, this will also depend on how high I make the board and batten.
Octopus Art
I have been obsessed with octopus art for quite some time. I've always loved the Lord Bodner Triptych. It has and always will be completely out of my price range.
I made a canvas octopus wall art a few years ago. It's still one of my favorites but I wanted to make a more updated one.
I grabbed a 16×20 canvas that I had and put a coat of Matte Modge Podge on the top. I read online that vinyl has a hard time sticking to canvas so it's best to prep your canvas.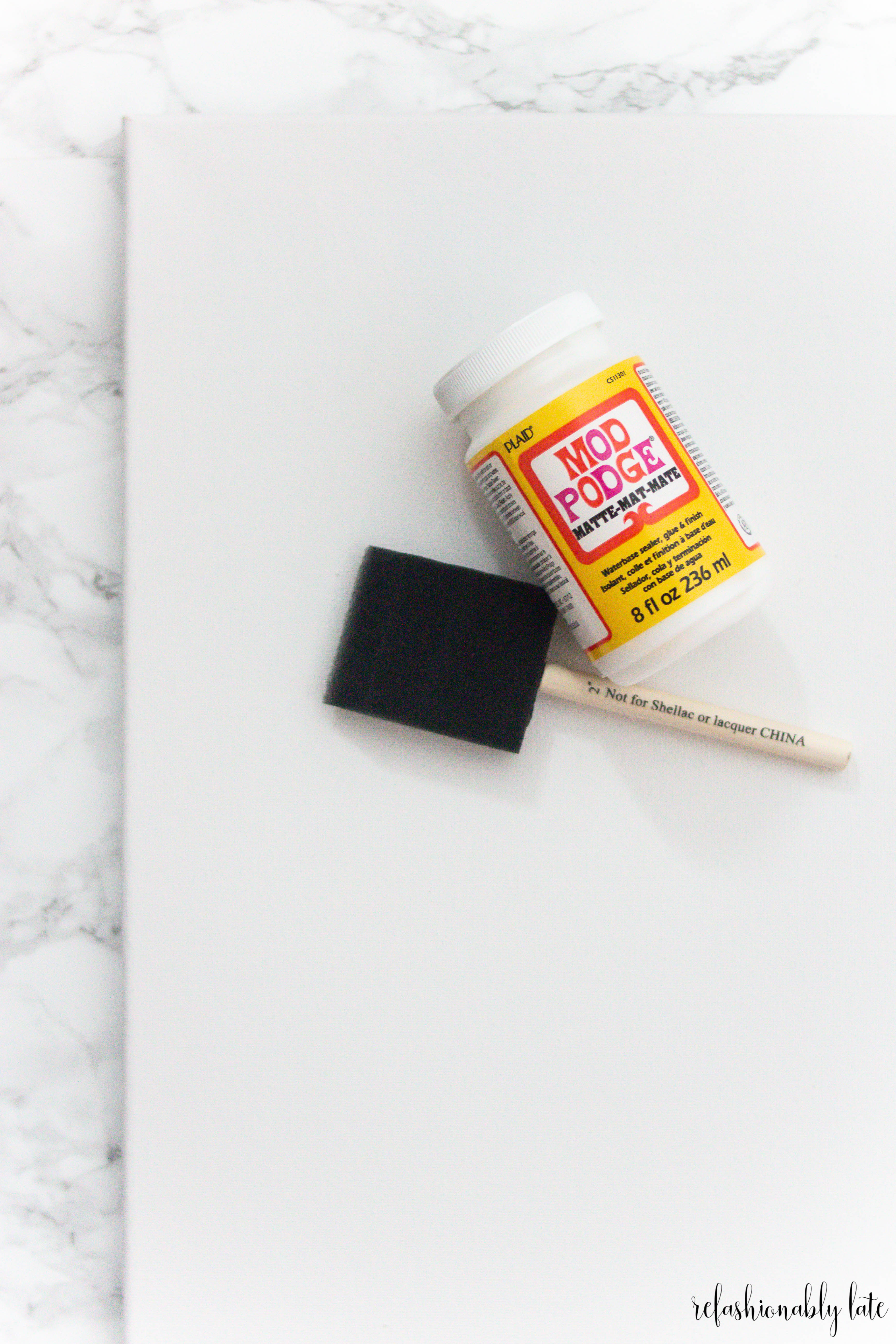 Vinyl Decal
I created my own image for my Cricut Maker through Design Space. I started out by inserting an octopus from the images toolbar. Then, I inserted henna-style clipart into my canvas on Design Space.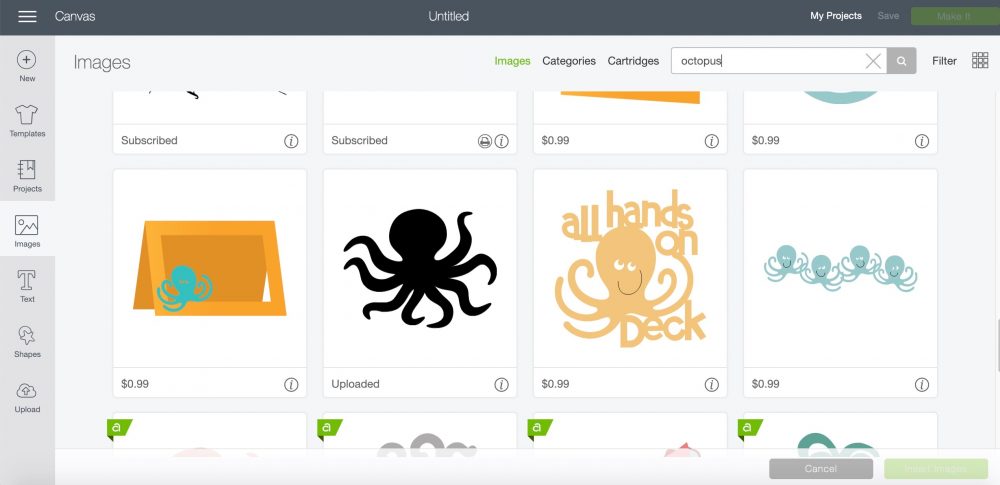 After you have inserted your images you then want to click and highlight both of the images. Click the slice button on the lower right of your screen. Then drag the sliced images apart and you will have the henna design cut out of the octopus image.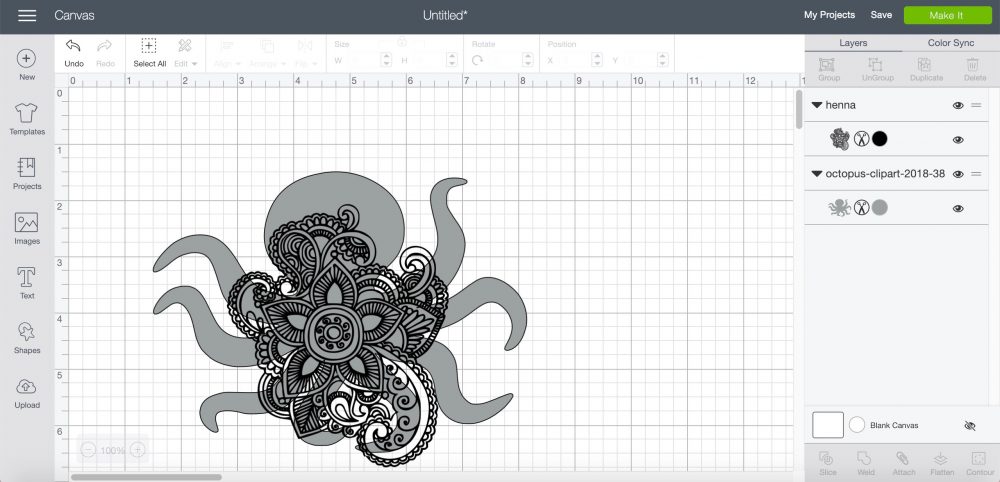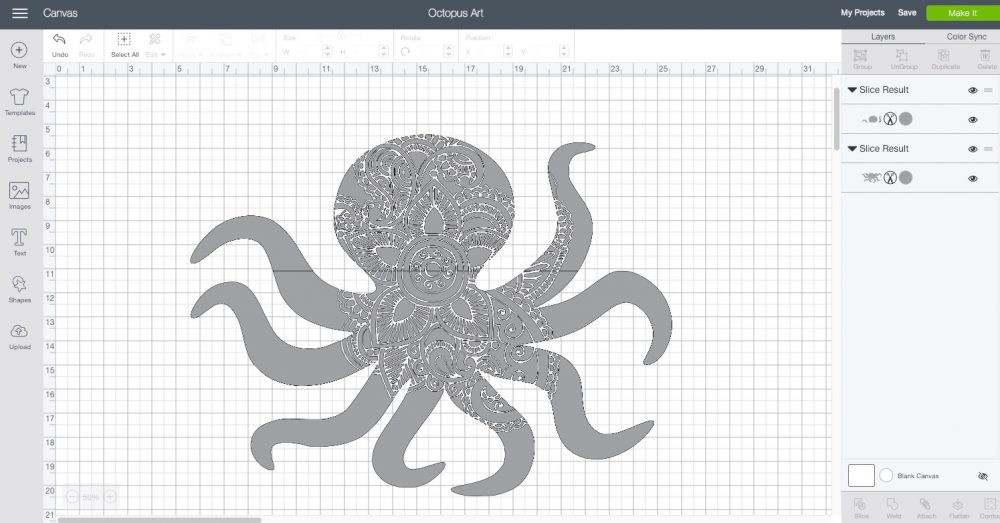 Size the image to the size of your canvas/preference and set it to cut. I wanted mine to fill up a good majority of the 16×20 canvas so I sliced the image in half.
This will allow it to cut on two separate mats. Otherwise, you are limited to 12×24. I wanted mine taller than 12 inches.
I weeded the octopus image and added some Transfer Tape and applied it to my canvas! What a fun end result! Now I'm looking forward to getting the rest of my gallery wall put together!
For more Cricut projects click here!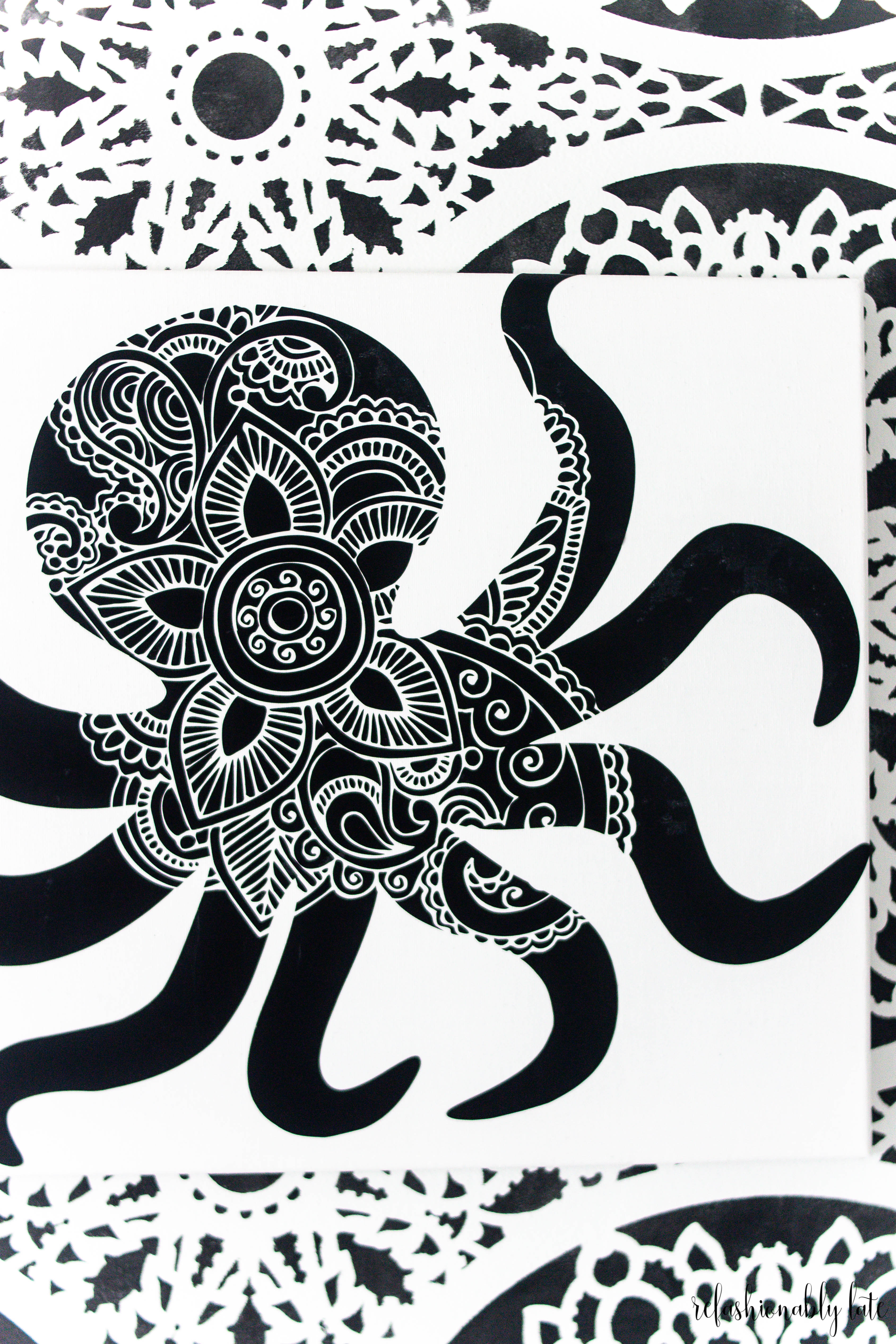 Many outgoing links on Refashionably Late are affiliate links. I may earn a small commission to fund my Diet Mountain Dew drinking habit if you use these links to make a purchase. You will not be charged extra, and you'll keep me supplied in caffeine. It's a win for everyone, really. I only link to products I have tried and love! See my full disclosure here.

Please Note: This link-up is for those participating in the $100 Room Challenge only.
Unrelated links will be deleted.
Collection opens in 9h 25m. Let other people know about it through
twitter
.