I'm here to share with you a super simple and easy dollar store project! I've always wanted a cake stand but haven't wanted to fork out the money for one since I don't make cakes too often. I love to bake but I'm always making them in 9×11 pans. So I decided to make one out of materials I got at the Dollar Tree.
Back in the Fall I did a post about how to decorate a beautiful, neutral fall tablescape. I also made this super, yummy recipe for the post. For the full recipe for my delicious Pecan Pie Spice Cake click here. I wanted to display my cake on the table so I decided to make the cake stand I've wanted for so long.
I had seen tutorials before where you take a candlestick and plate and make your own so I thought I would give it a try. I found this candle stick and chose this white plate from Dollar Tree.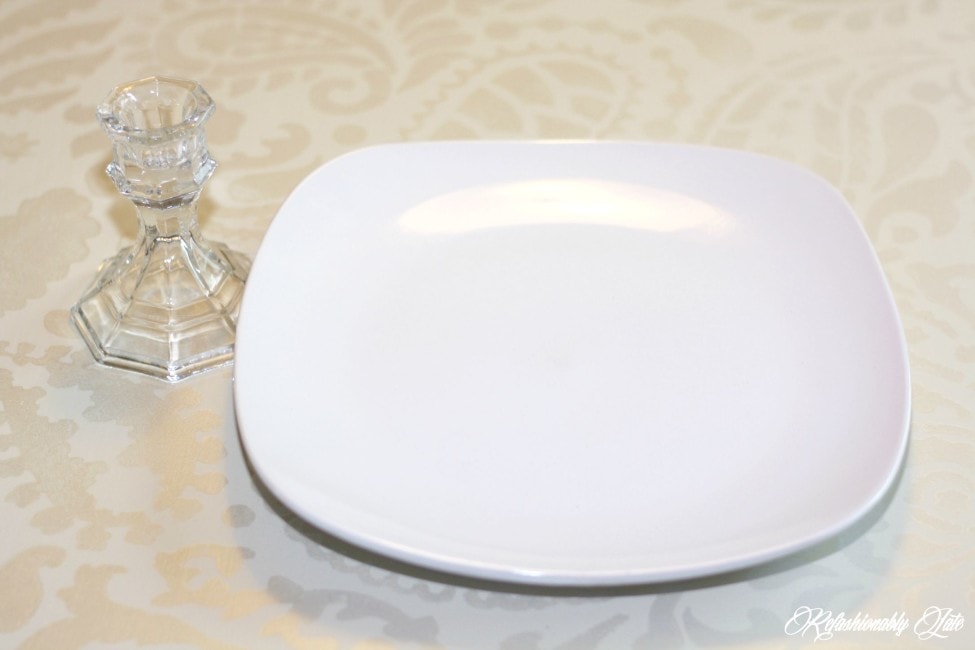 I got out my secret weapon…gorilla glue…and put a thin layer on the top of the candlestick. It's hard to see it in the picture as the glue is clear but I outlined the candlestick. I then positioned it onto the plate and let it dry for a couple of hours.
After it was dry I took it outside and spray painted the candlestick white to match the plate. This step isn't necessary but I wanted it to have a unified look. Once it was dry I then had a perfectly adorable cake stand that only cost me $2!! (I already owned the spray paint.) I'm so glad I spent a whole 10 minutes on this cake stand rather than going to the store and buying one for $20 or more. It probably would have taken longer to drive to the store and back then to make it! So next time you are at the dollar store grab a candlestick and plate and you can make a cake stand of your own!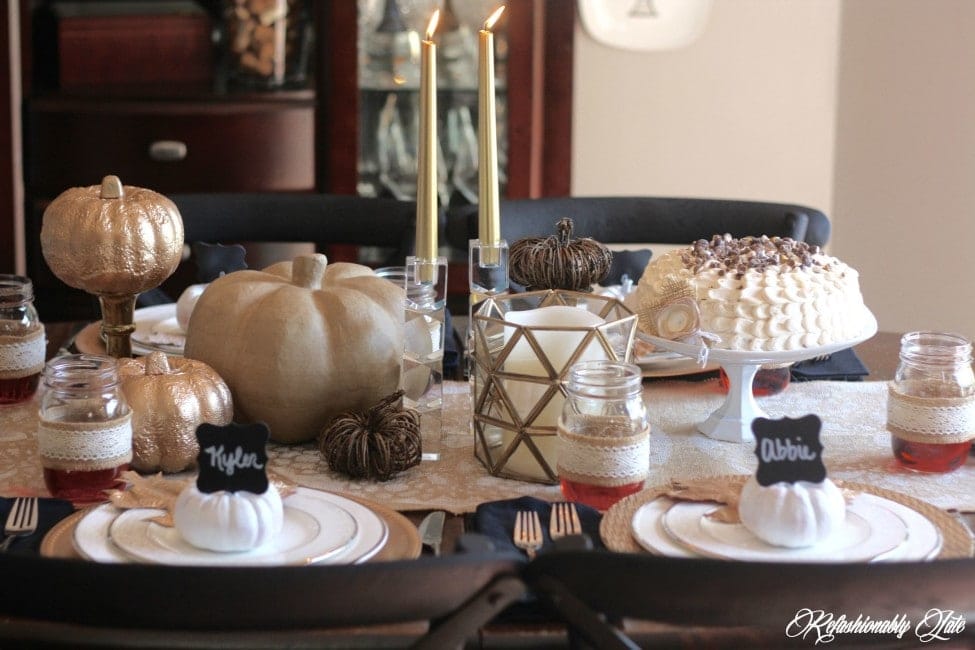 Would you have any idea looking at these photos that I glued a candlestick and plate together?! How fun and simple! I love a good DIY project, especially when it's cheap and easy! I hope everyone has a great weekend. I've been super busy working on projects and getting prepared for the One Room Challenge starting in April! Now for a fun weekend with friends and family!