TGIF!! Who else is excited it is Friday?! Today I'm going to share with you a tutorial I did last year for Easter. I decided to update it a little bit and make a video tutorial! It's quick, easy and fun to make! It's a great addition to your Easter decor!
All you need is:
Paper (I used tissue paper in the video and scrapbook paper in my previous post.)
Bunny Template
Scissors
Fabric Flowers (I got mine on sale at Target! Woohoo!)
Ribbon
Directions:
Find a bunny template that you like online and print it out onto card stock paper. Cut it out.
Cut paper to fit over the bunny template.
Apply mod podge to bunny template and place paper on top of card stock.
Cut the excess paper off the bunny template.
Let dry for 15-20 minutes.
Apply fabric flowers with an adhesive or hot glue gun.
Hang and enjoy!
Can that get any easier?! I love how it's so different than last years Easter Bunny Banner but I do love them both!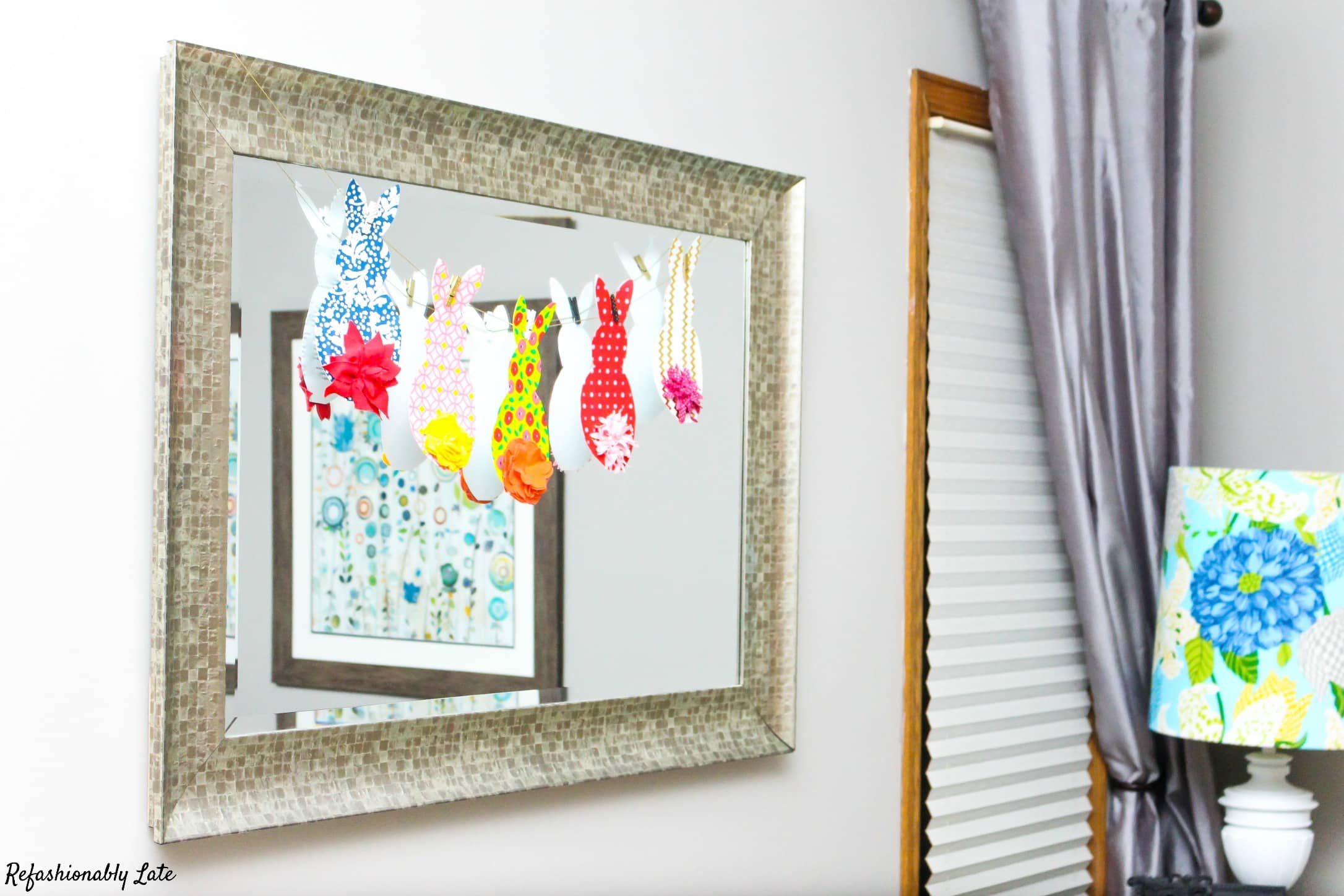 Have a great weekend everyone!