I'm here for another Holiday decor reveal. I previously shared with you my entire holiday home decor with you a few weeks ago. This week I wanted to share with you a few updates to my living room. I am always changing how I accessorize my home and adding new items so it's a constant process! 🙂
I don't have a lot to write about as the pictures do all of the talking but I'm loving watching my holiday decor evolve. I love mixing some decorations from my childhood with some decorations from my young adult years with my new "big girl" decorations. I wish I could have a Christmas tree up all year long because it really makes me so much happier and at peace during the day. Are you ready for some photo overload?
Now moving onto the other half of my living room….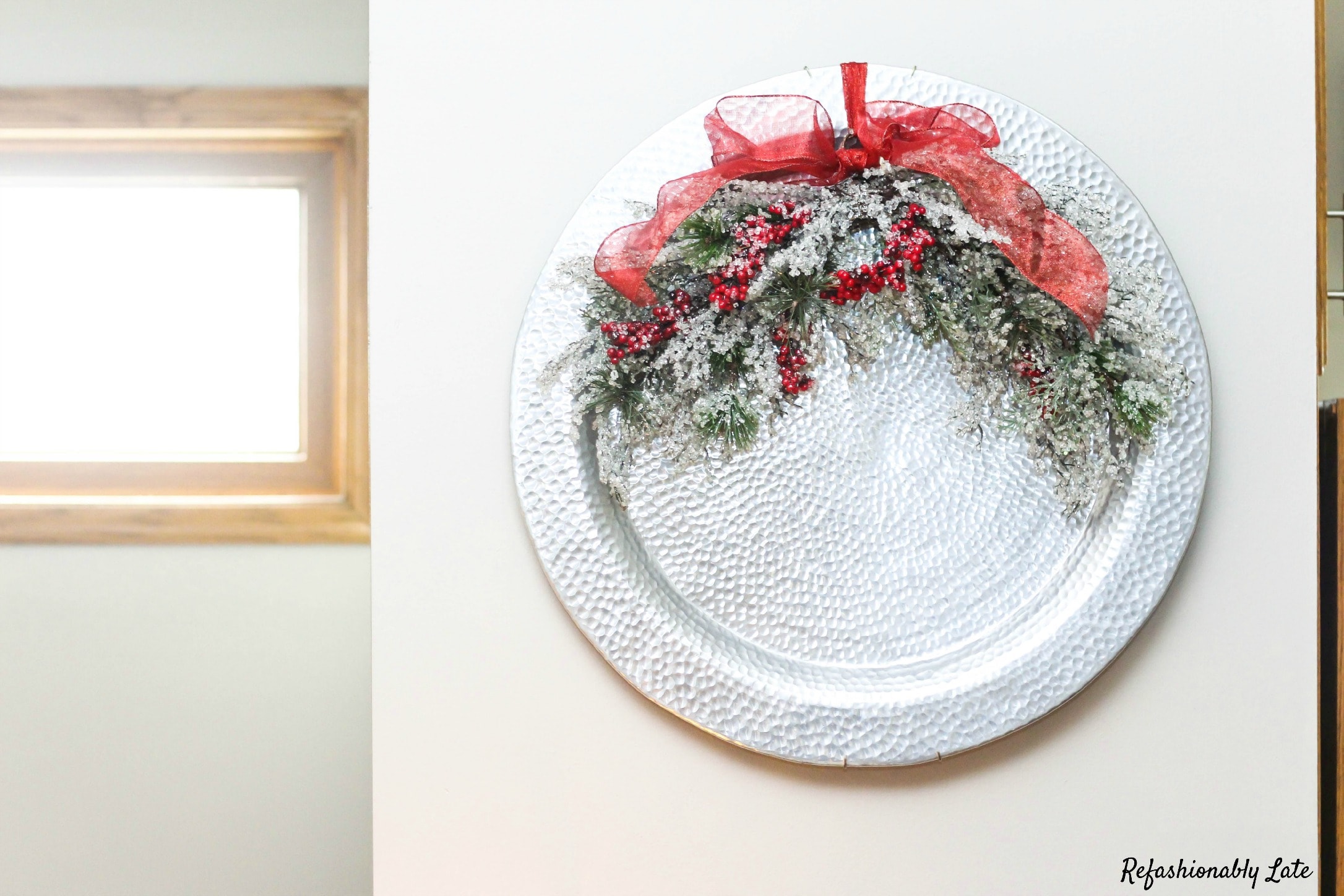 I hope you've enjoyed the small updates I made to my home and now it's time to go check out all the other talented homes involved! I love how everyone has their own style for the Holidays! Happy early Holidays everyone! Enjoy all of the cheerful, beautiful and festive decor! What's your style for Holiday decor? Does your style match someone's below?
1. Casa Watkins ~ Winter Home Tour, Part 3
2. Kolb Corner ~ Christmas Dining Room Tour and Holiday Homes Blog Hop
3. Green with Decor ~ 5 Must Haves for Christmas Decorating: The Family Room Christmas Tour
4. Karen's Up On the Hill ~ Holiday Hallway and Holiday Homes Blog Hop
5. Twelve on Main ~ Farmhouse Christmas Dining Room Tour
6. The House Down the Lane ~ Holiday Homes Blog Hop: Red and White Christmas Dining Room
7. Creatively Homespun ~ A Vintage Christmas Dining Room
8. 2 Bees in a Pod ~ Guest Room Christmas Home Tour
9. Sew a Fine Seam ~ Dining Room Decked Out For Christmas
10. Knock It Off Crafts ~ Holiday Homes Blog Hop: Festive Master
11. Vintage Paint and More ~ Christmas Home Tour 2015, Part 1
12. Inside the Fox Den ~ Candy Coated Living Room
13. Penny Love Projects ~ Holiday Home Tour
14. Made In a Day ~ Mini Holiday Decor Tour
15. Refashionably Late ~ Holiday Home Hop
16. Pretty Practical Home ~ Simple (and Cheap) Holiday Porch Decor – Holiday Homes Blog Hop
17. Intelligent Domestications ~ Christmas Traditions Home Tour 2015
18. Our Crafty Mom ~ Outdoor Holiday Decor: Front Entry
19. Lehman Lane ~ Green and Gold Christmas Dining Room
20. C'mon, Get Crafty ~ 2015 Holiday Homes Blog Hop
21. My Pinterventures ~ 2015 Holiday Homes Blog Hop – Festive Family Room
I'd like to share one more new friend's holiday decor with you! Welcome to Tricia from Clean House with Kids – Christmas House Tour! Happy Wednesday everyone!