Happy Friday everyone! I have a fun Friday Favorites for you today and it involves all things hollow core doors.
Our house was built in 1991 and all of the trim and woodwork in our house was brown. Every door into the bedrooms or closets is all hollow core doors.
Replacing doors can be a bit of a pain and can be expensive. So I decided to give them all a little makeover of my own!
transitioned to a big girl bed. So that means the beautiful drapes used as "doors" had to go. Well not really, I folded them very nicely and have them set aside to be used again.
Gabi, my youngest, recently
Now came in the ugly hollow core closet doors…that are also bifold. 🙁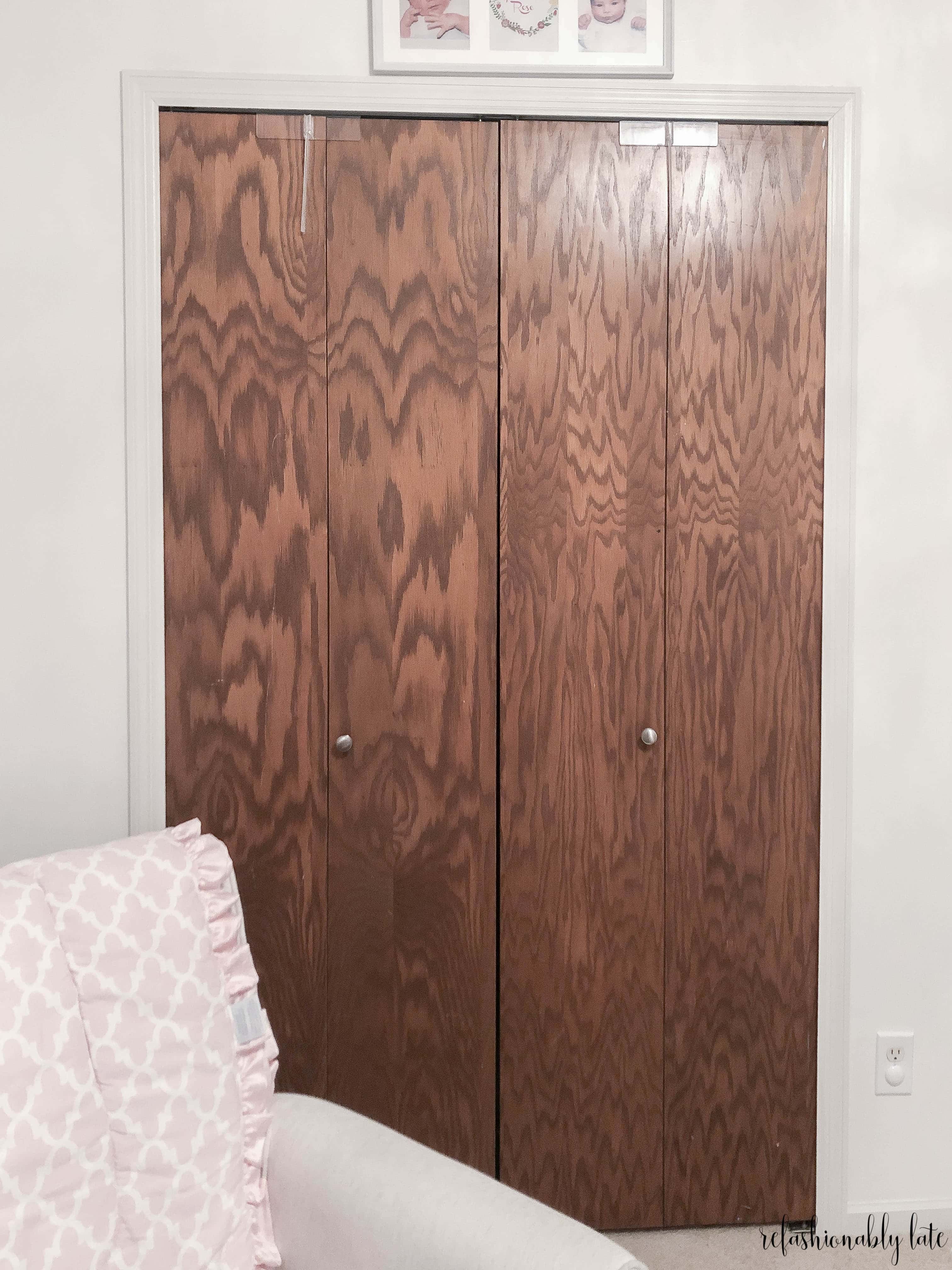 I've started the process of redoing the closet doors and you can see the complete tutorial over at HomeRight!
I grabbed two of my favorite DIY tools and got to work painting. Anytime I am doing a painting project I grab one of my HomeRight Spray Shelters and one of my HomeRight sprayers.
My two favorites are the Medium Spray Shelter and the Finish Max Extra! Painting has never been so quick and easy!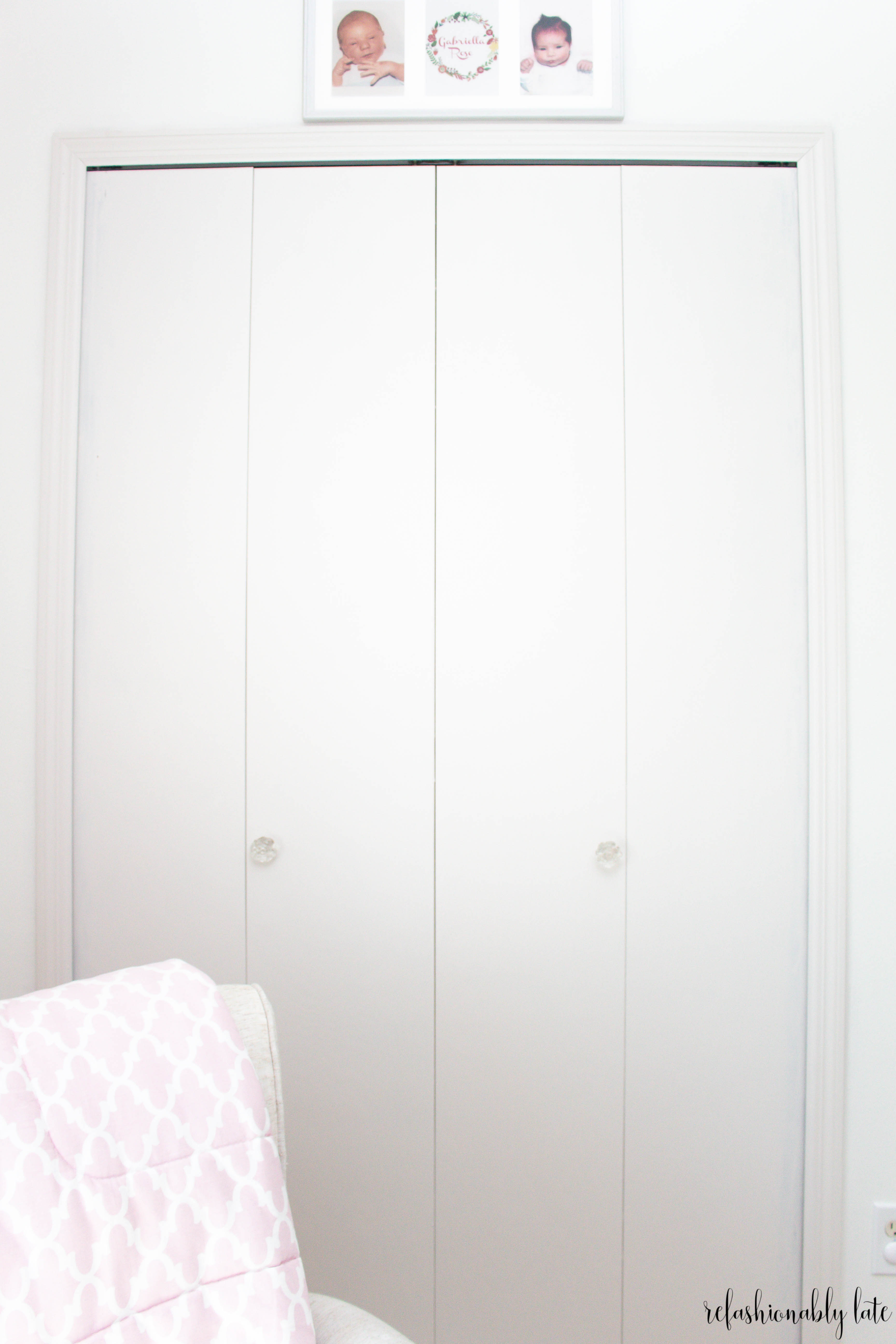 Now that I have the door painted, I want to add some detail to it! I started roaming around online for some inspiration.
I really love all of these door makeovers below! Should I try and recreate one of these?!
There is some really great inspiration above and I'm going to continue to think of what exactly I want to do. Which one would you vote for me to add to Gabi's room?!
I hope everyone has a great weekend and I'll be back next week with a few more posts for you! Happy Friday!
This post is sponsored by my friends at HomeRight and contains affiliate links. Thank you for supporting the brands that support Refashionably Late! See my full disclosure here.