Electronic door locks are becoming more and more popular! They can help you feel more safe and secure when you're home and even when you are gone!
Everything has become very technological these days! And I kind of love it! I've always loved getting the new device that is out! I can't always afford it but I love to look!
Electronic Door Lock
That being said, I was so excited to try out an electronic door lock. Wayfair has a great selection of smart and electronic door locks.
This post is sponsored by my friends at Wayfair & Delaney. Thank you for supporting the brands that support Refashionably Late! See my full disclosure here.
I'm excited to share that I partnered up with Delaney and Wayfair for this smartlock review. I received the Delaney Smart Touchpad Deadbolt with Wifi Camera Hub in the mail and I couldn't wait to set it up.
You can also find it on amazon for a little bit lower of a price!
Installation
The installation process is a piece of cake! I was expecting it to be a little more time consuming especially since it's a smart device.
Nope! Not one bit! We quickly took our old deadbolt off and installed the new one. It literally took all of five minutes to install.
There are multiple installation tutorials online which also help make the process go even more quickly and smoothly.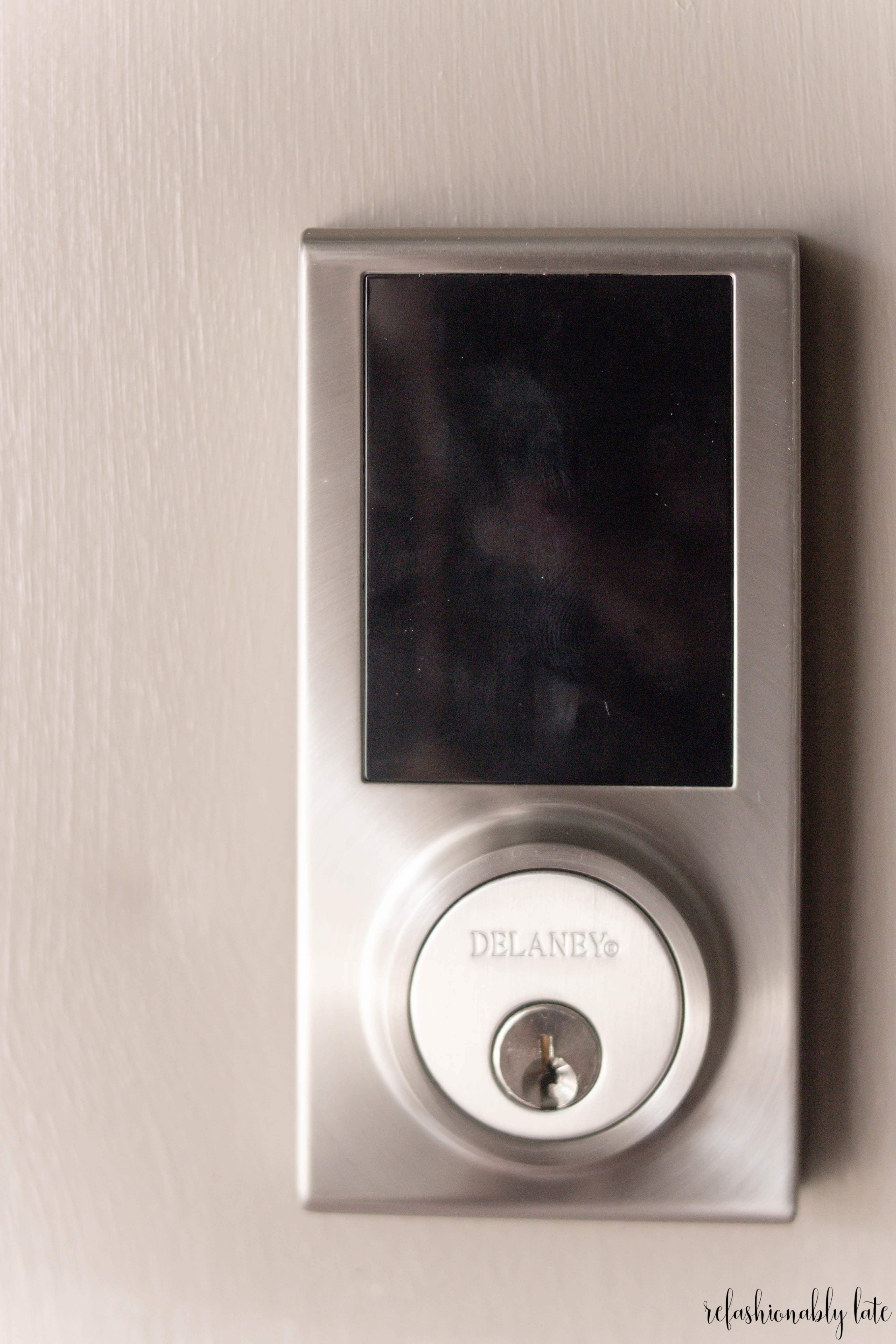 Program
Once you install the deadbolt then it's time to program it. It was super easy to install and you can have up to 30 codes stored within your lock.
The best part is if you forget how to add a new code or want to delete one, you just remove the battery lid from the inside of the deadbolt and the instructions are right there for you!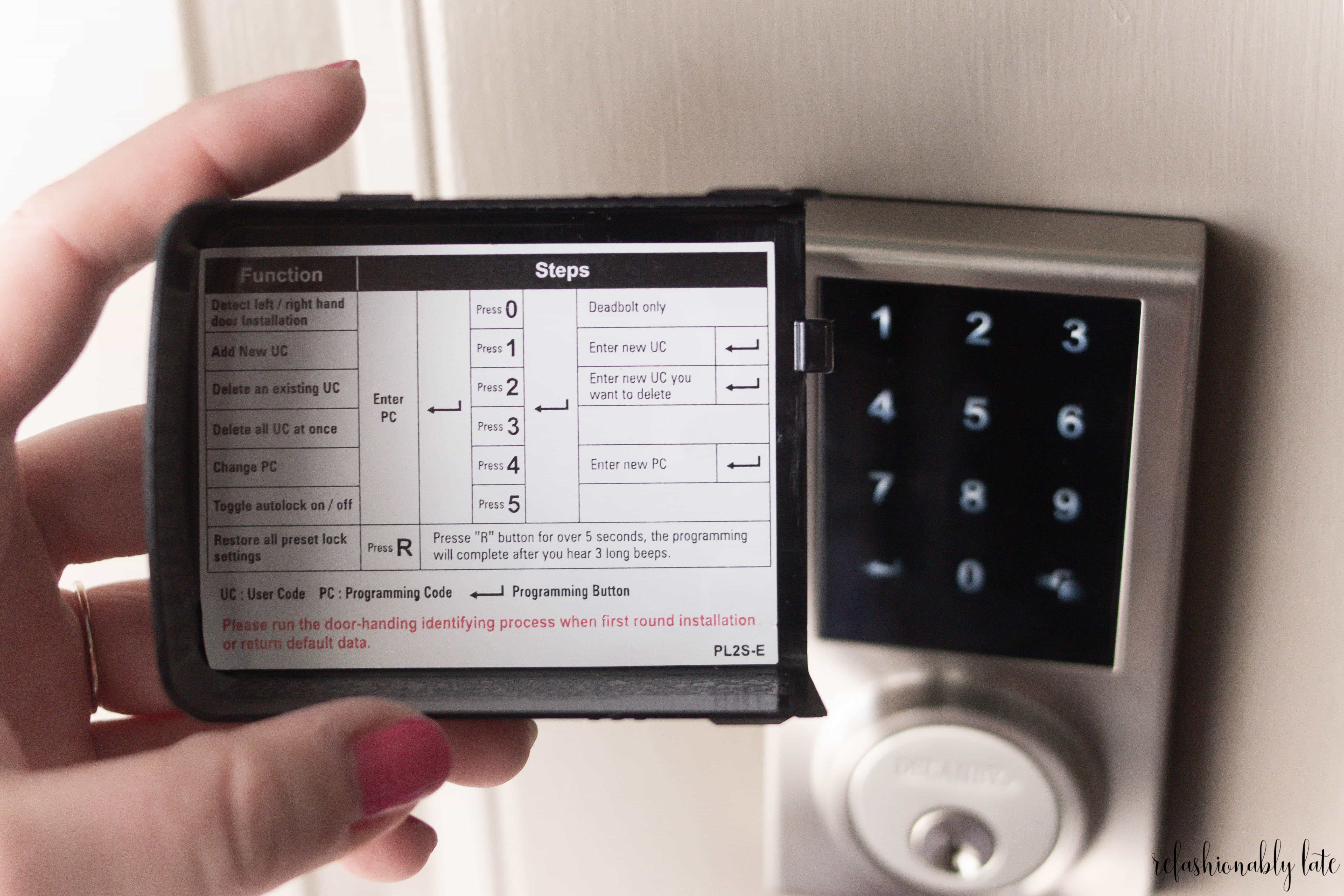 This feature is perfect for me as I tend to lose every user manual that comes my way!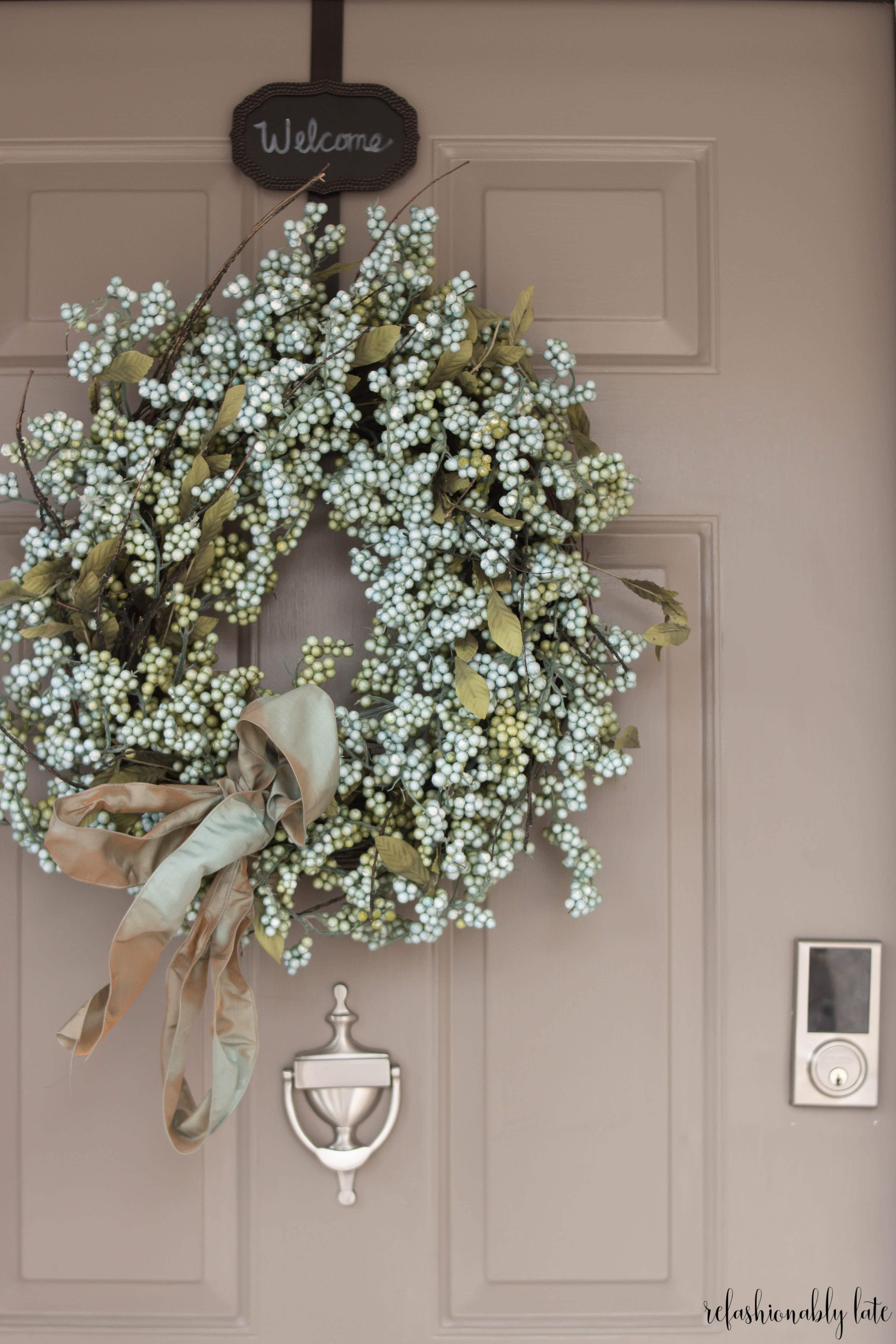 After your deadbolt is installed and programmed then you will want to set up your camera hub.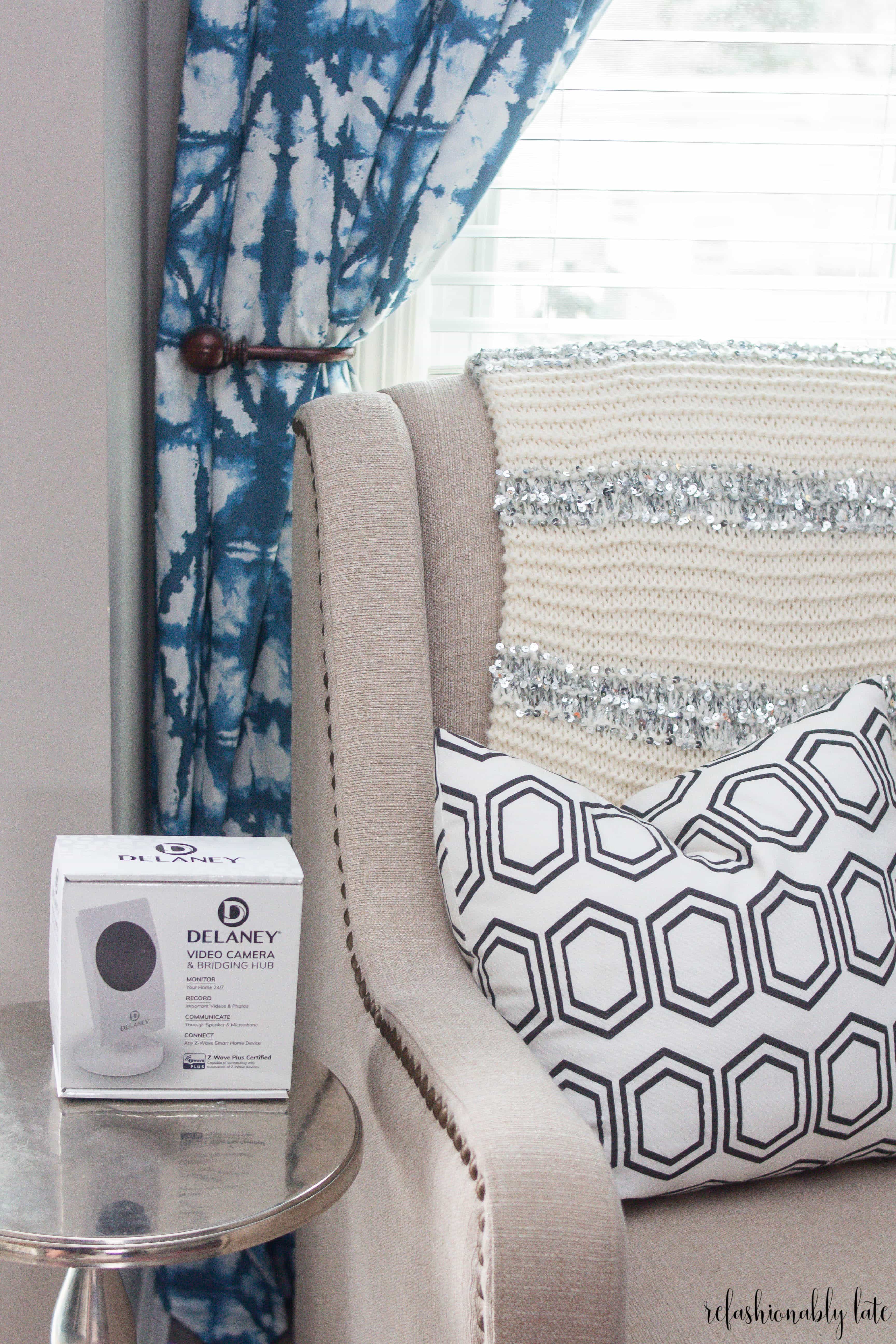 Video Camera & Bridging Hub
Not only is this little camera the bridging hub for your Delaney smart lock but it also has some pretty amazing features. You can record or take photos while monitoring your home 24/7.
There is a speaker/microphone system so you can communicate with others in that room. It is also connectable to all other z-wave devices.
Now, I tend to be a bit of a worrier. I will often drive down the street and drive back just to make sure the door is locked or that I closed the garage door. I know there are a lot of you out there that do the same thing.
The deadbolt and camera hub combination is the perfect addition to your smart home. This allows you to lock your door from anywhere you have a wifi connection.
And did I mention?! You can do this from your smartphone!!! This is definitely going to ease my worried mind!
Overall, I'm super happy with my new smartlock and love all the features that are included. I'm anxious to really dig in and see what else it is capable of.
I've read online that some of our other smart home devices will connect with the video camera hub! So more details to come!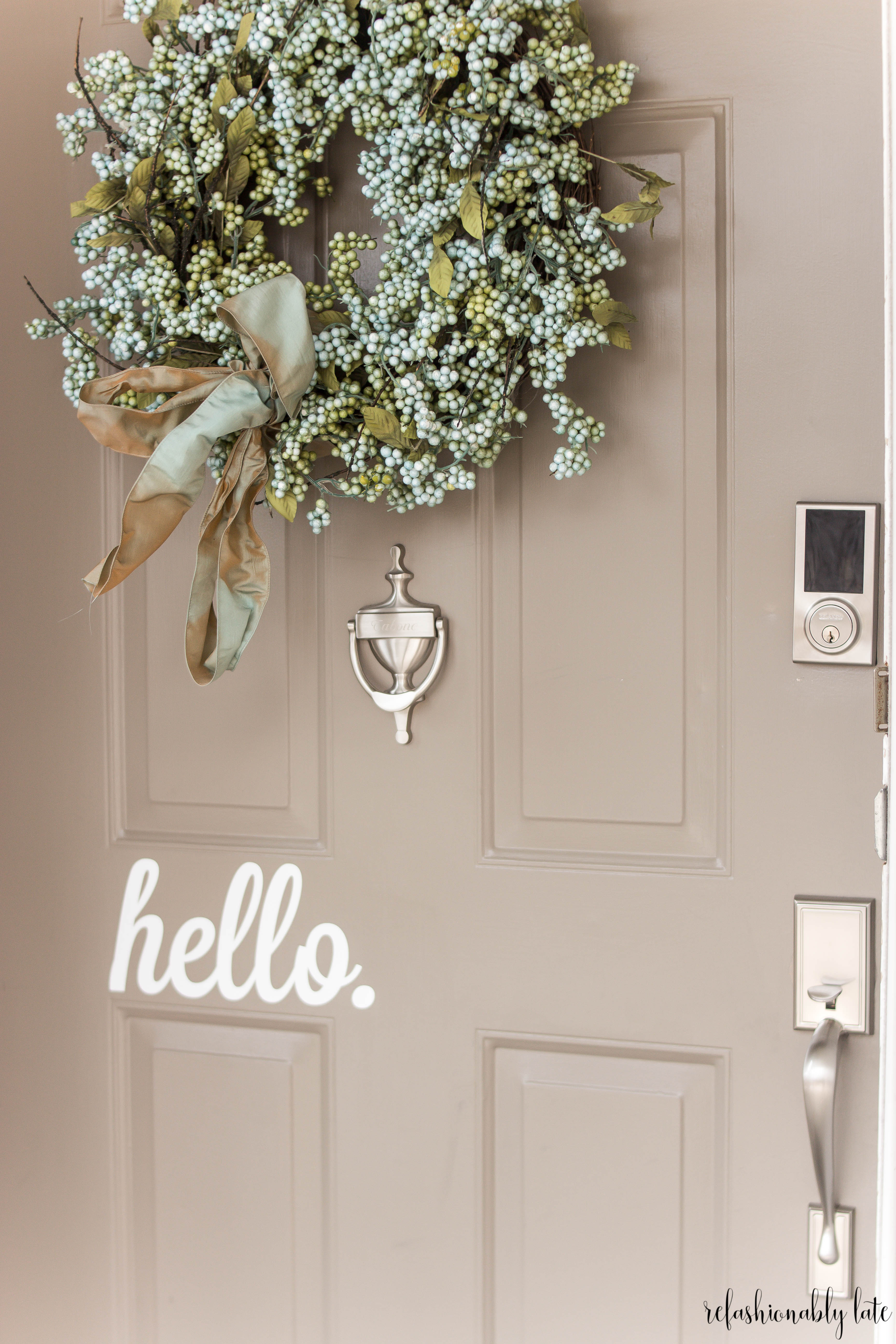 I hope everyone is having a great week and I'll be back tomorrow with one of my Friday Favorites. Happy Thursday!