7 chalk paint makeovers using various types of chalk paint. Different colors and pieces of furniture all with beautiful results!
Here we are in the middle of October and it's starting to get chilly here in Minnesota. Although I don't mind the colder temperatures it makes me sad because soon I won't be able to paint outside anymore.
Chalk paint has been all the rage and it has been a really fun type of paint for me to experiment with. I do love to redo furniture but I'm not going to lie, I hate to sand. With chalk paint, you don't have to sand beforehand so that is a huge perk!
I thought I'd share with you all of the chalk paint makeovers I've done throughout the past few years. I've used it on so many different things and have also used a few different brands of chalk paint!
7 Chalk Paint Makeovers
Dining Room Table – Wise Owl Chalk Synthesis Paint
IKEA Dresser Hack – Chalkworthy Antiquing Paint
TV Stand – Chalkworthy Antiquing Paint
End Table – Wise Owl Chalk Synthesis Paint
Lucy's Dresser – Chalkworthy Antiquing Paint
Piano – Wise Owl Chalk Synthesis Paint (post to come)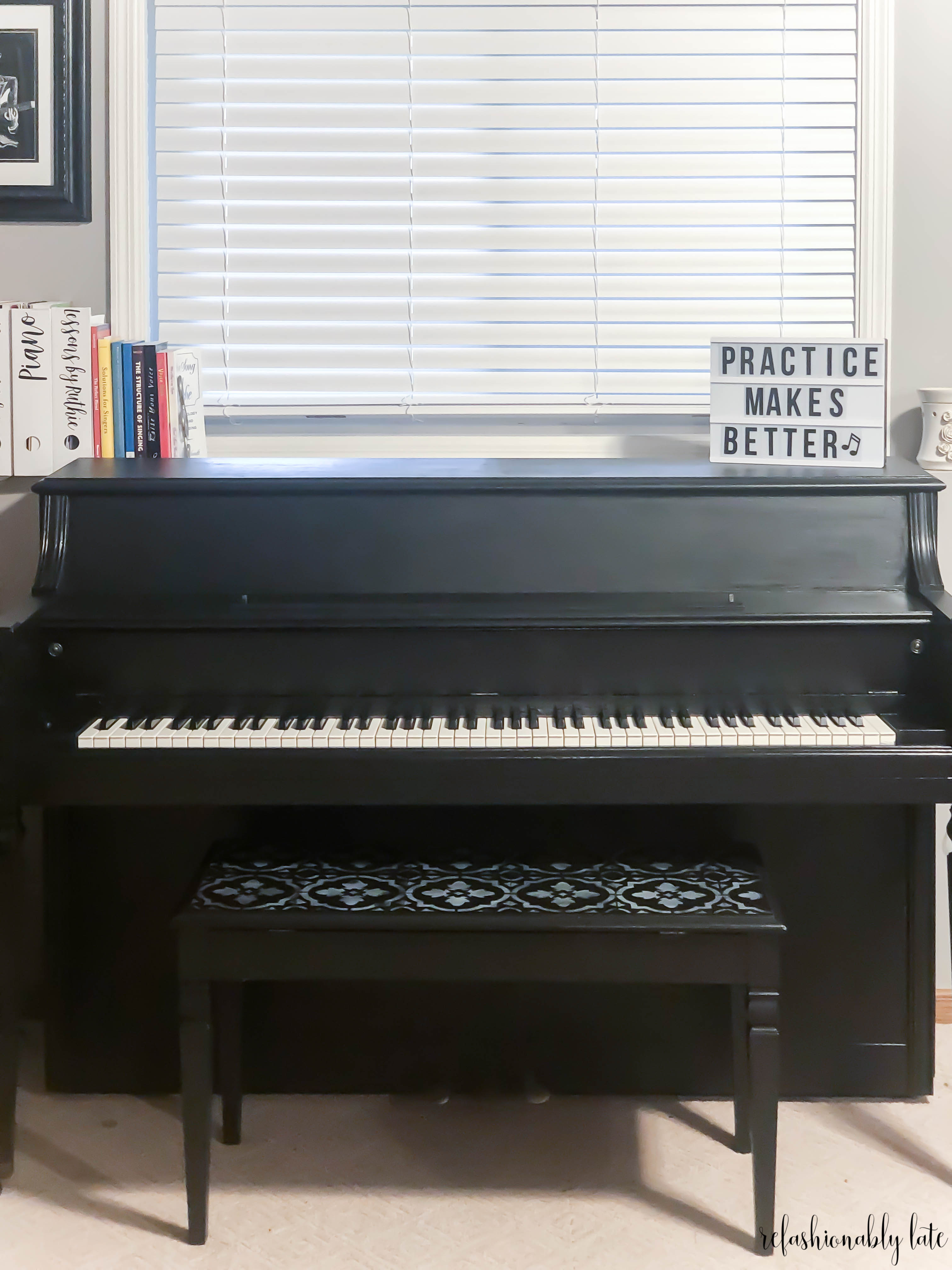 Hutch – Rust-Oleum Chalked
This is my most recent makeover with chalk paint. I learned all about how to paint from my Mom. She is the reason why I love to DIY!
Recently, I was home visiting and we tackled this project together. I brought my HomeRight Super Finish Max home so we could paint this big boy quickly.
After we painted the entire hutch we stained it with glaze and then proceeded to paint a protective topcoat on top. We even took a nail and hammer to it to give it a more weathered look.
This hutch was a lot of work but we saved a lot of time buy not sanding it and using the paint sprayer! Both are major time savers!
What is your favorite brand of chalk paint? I'm always up to trying different brands and would love to give it a try!
This post is sponsored by my friends at HomeRight and contains affiliate links. Thank you for supporting the brands that support Refashionably Late! See my full disclosure here.