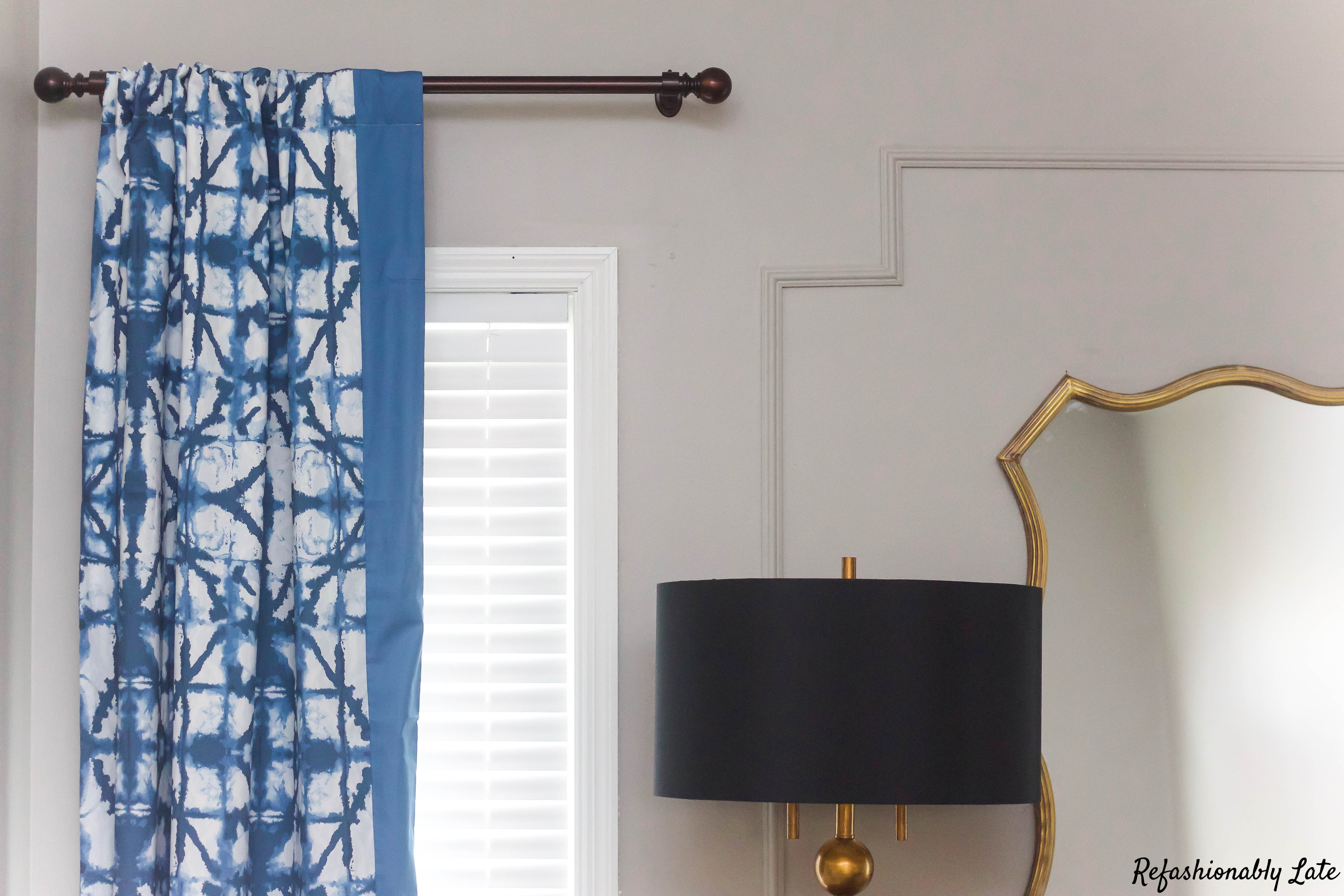 Here we are at week 5 of the One Room Challenge! I absolutely love what drapes can do for a room! They add so much character and style and help set the mood! I can't tell you enough how much I love Carousel Designs for all my drape needs! You might think they are all nursery decor but I want to show you how they are so versatile. I originally worked with them almost a year ago when I was redoing the nursery. I did get some pretty amazing bedding for my daughter's room but the drapes were also a game changer in the design.
You can catch up with the weekly updates here:
Week 1 | Week 2 | Week 3 | Week 4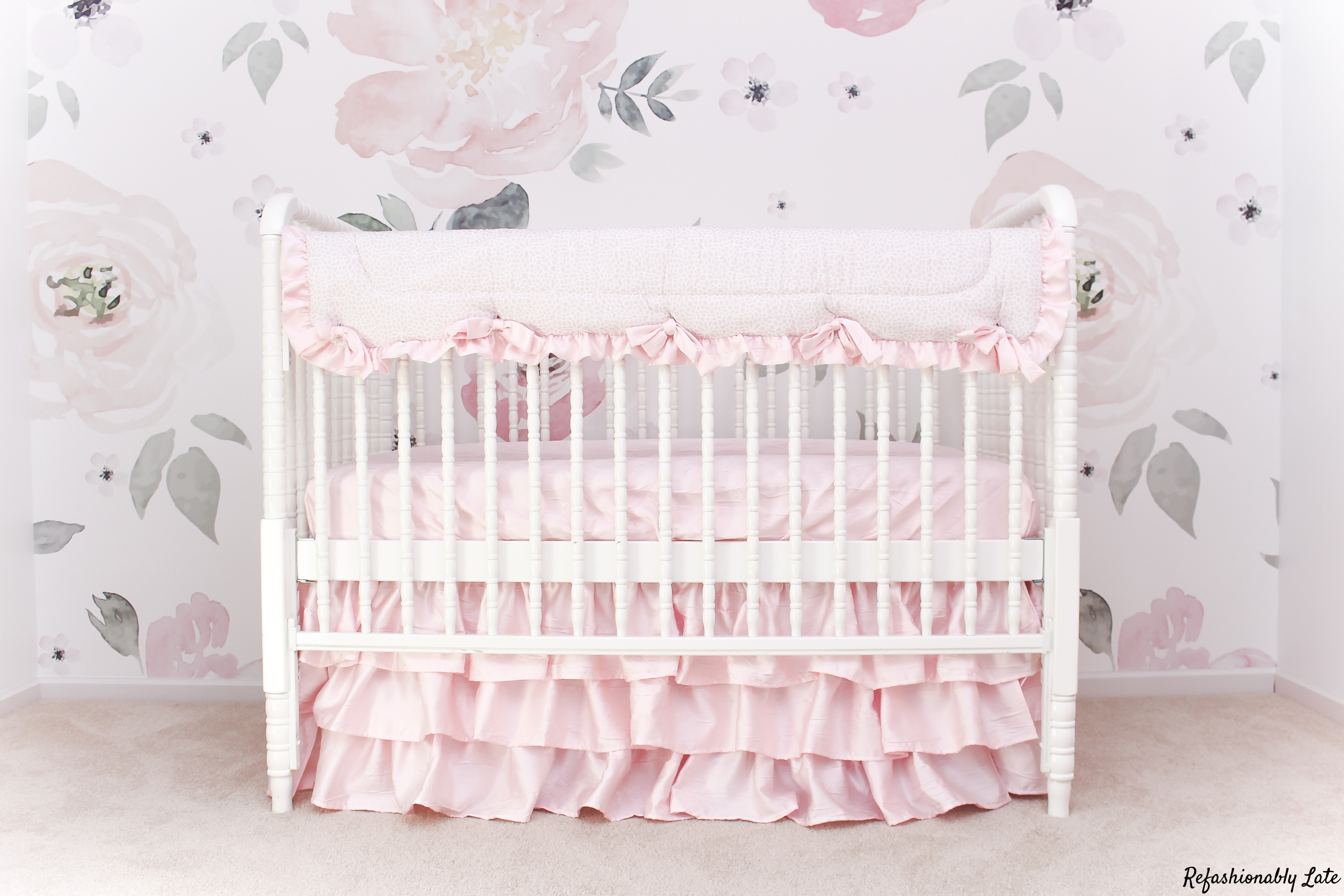 I went with a pink linen fabric for the top of the drapes and a light pink crushed silk. I did black out curtains at 96″ in length with the top in pink linen and the bottom trim in the light pink crushed silk! I kept with the same fabrics throughout the nursery.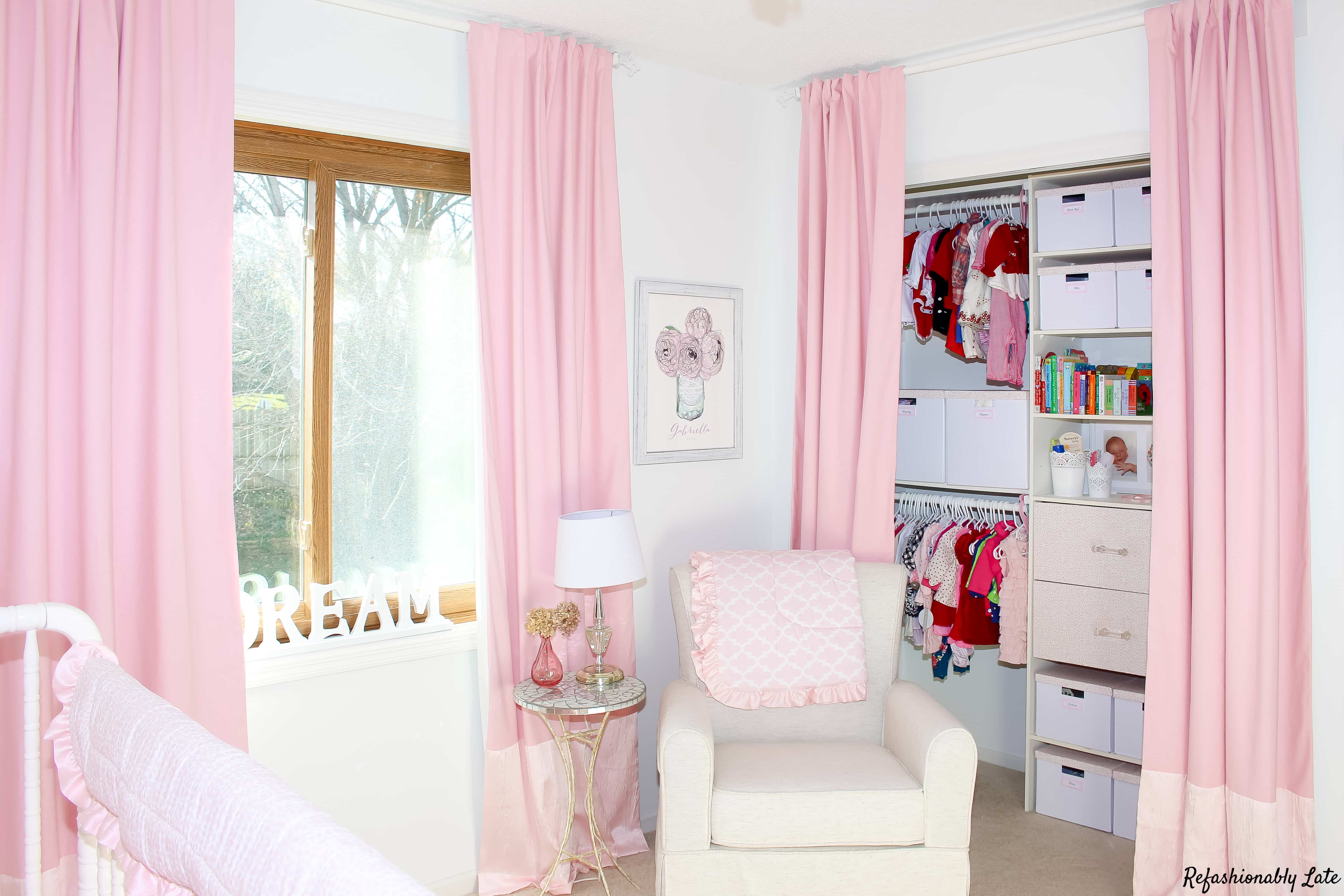 I then decided to make some more custom drapes for my older daughter's room. I went through so many fabrics and couldn't decide on my favorite. Right before I was ready to order they came out with a new print and I fell in love. It was called Pink Hawaiian Floral and it's absolutely gorg! This time around I went with the blackout liner and just the fabric. No trims. All that was needed was that fabric. Plus I used the same fabric to create a princess bed for Lucy.
I have been slowly working on updating my craft closet which is in our guest room. I originally had some thin white curtains over the window and closet. I just didn't love how it looked. I wanted something with a pattern! I went with black out liners and let the fabric do the talking! No added trims! Here is a sneak peak of how the craft closet is coming along! I still have a little bit left to do!
So when I was looking for drapes for my living room for this round's One Room Challenge it was a no brainer where to turn to! I have been loving this Shibori trend so I decided to go with Shibori drapes with a vertical trim in a denim blue! I love the pattern and how it mixes with the other patterns within the room! Here is a little sneak peak of how the room is coming along!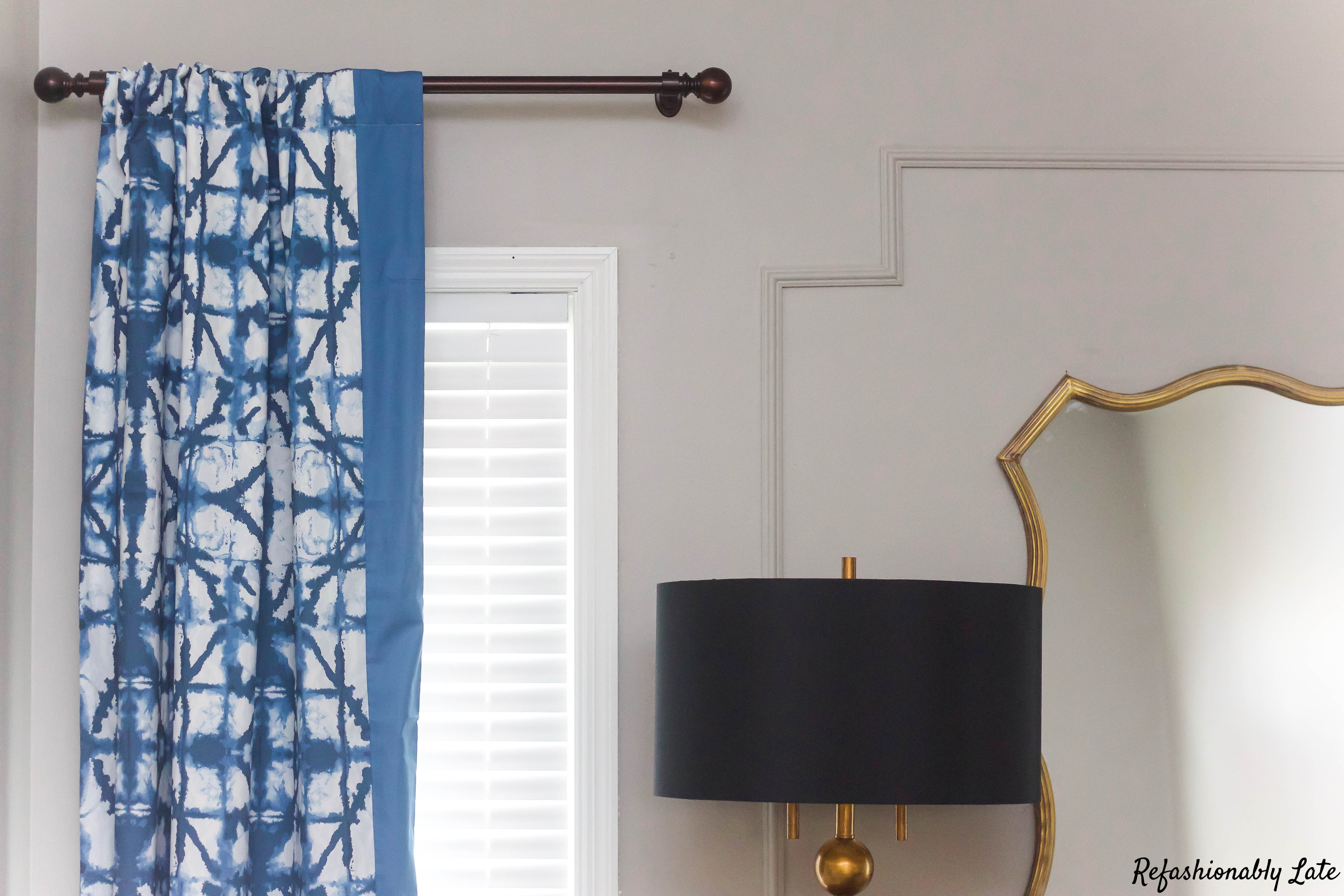 To Do Checklist:
I'd like to thank our sponsors for this room makeover. Without them this room would not have been possible! I feel so fortunate to work with such amazing companies!
Sherwin-Williams | Metrie | Carousel Designs
HomeRight | RYOBI | Allure | Lamps Plus
Well we've gotten a lot done the past couple weeks! I've painted and stained our staircase and installed the panel moulding. This weekend I'll be painting the quarter round with my HomeRight Finish Max Sprayer and then install it around our baseboards! I'm getting really anxious for this room to be done! Almost there!