We would like to interrupt today's s scheduled broadcasting (Friday Favorites) to bring you a special announcement.  Head on over to Our House Now a Home and see some pictures from my master bedroom.  Every week she has a segment called, "Share Your Space," and she features different people's home or a room of choice.
For my master bedroom, I did quite a few projects to complete this room and I still have a lot more planned!  Projects are always a constant work in progress, right?   When you think you're finally done, there is always something to add or change! 😉
Emily is a really great DIY and Home Decor blogger that I've had the opportunity to collaborate with and get to know!  She runs a wonderful blog so while you are over there make sure to check out some of her awesome projects!  Here are a few of my favorites:
1. Paint Dipped, Coastal Style End Table Redo
Now here are a few of the projects I have done so far for my Master Bedroom.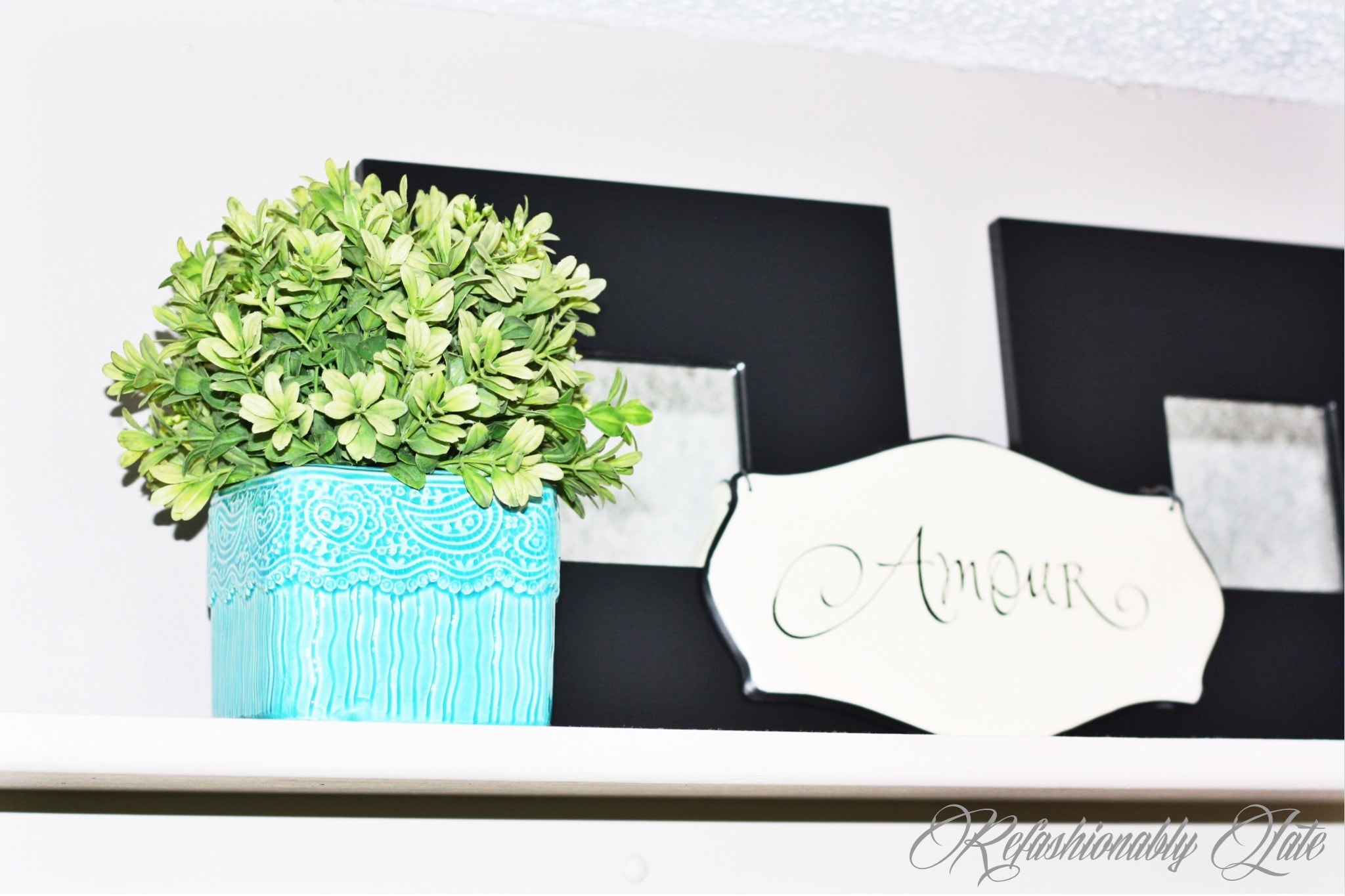 Head on over to Our House Now a Home and see the rest of my Master Bedroom!  Which project was your favorite?  Happy Friday ya'll! I hope everyone has a wonderful and safe 4th of July celebration! 🙂