To paint or not to paint?  That is the question. 🙂  So I'm really struggling with (as I'm sure you've heard me say) whether to paint my kitchen cabinets or not.  Before we moved into our home I was going to paint all of the woodwork and cabinets white.  No questions.  Then family members and my husband have encouraged me to live with it for a while before I make any drastic changes.  I also think about how Nicole Curtis never paints wood and keeps it original.  And she's from Minneapolis too!  (My home is not nearly as old though as the homes she works on though….)
I don't feel like white cabinets will go out of style.  Case in point…my mom painted her cabinets white 18 years ago and it's still in style.  I just love the look that white cabinets bring to a kitchen, it's crisp, clean and helps brighten up a room.
Here are a couple pictures of my kitchen cabinets.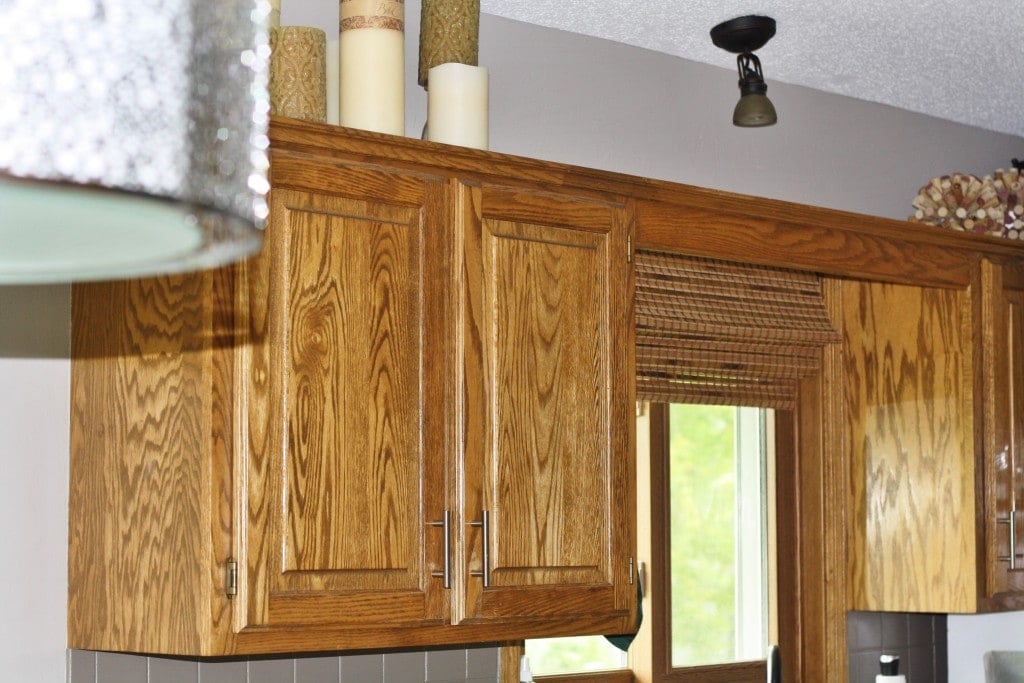 Here are a few pictures of kitchens with white cabinets and a similar granite to ours!  I would love for ours to look like this!
I really like that the island is a different color in this kitchen…maybe we could do something like that? What do you think I should do?  Keep as is or paint it?  Do you think white cabinets will go out of style? Do you have a favorite cabinet color that you would suggest?  I'm so torn for so many reasons and I need your help making a decision!  Leave me a comment and help me make up my mind!  Have a great week everyone!