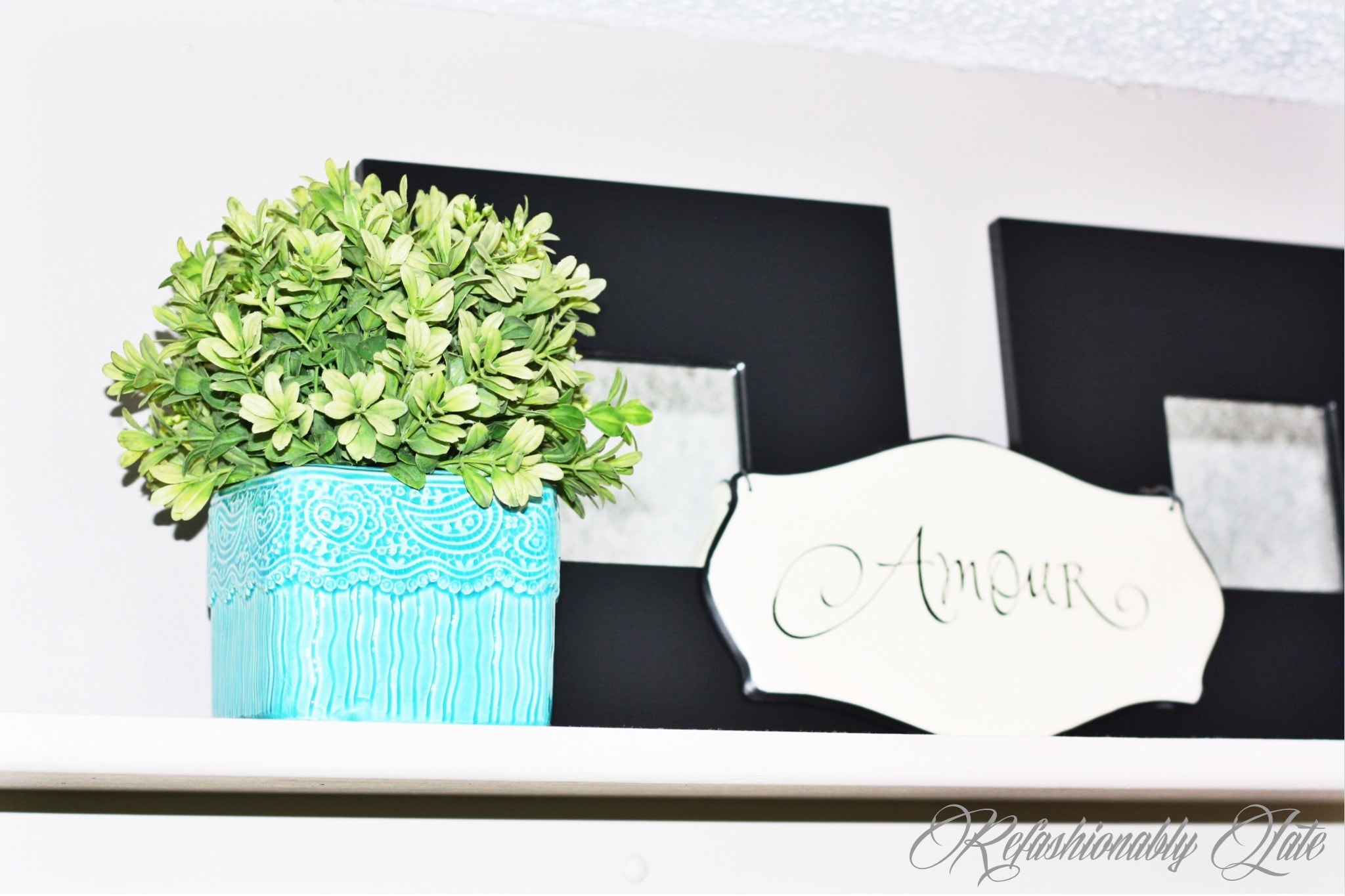 Our master bedroom has a large shelf that spans from one wall to the other and I was really excited to make this a focal point in our bedroom. I knew right away that I wanted to paint the shelf as it was just plain golden wood. I wanted to do a little bedroom shelf makeover.
I knew the shelf wouldn't be too hard to paint so a couple of days before we painted the walls in our bedroom. I painted the shelf my favorite color ever, Accessible Beige from Sherwin Williams. Maybe I stick with the same color too often but it really looks great in every room I bring it into.
I didn't have to worry about taping anything off as we were painting the walls in the next couple days. I applied one coat of basic water-based primer and then two coats of Accessible Beige. With drying time in between of course! I have said before I only use water-based paint because I feel like it is so much easier to work with and the clean up is much easier than oil-based paint. If you want a good solid, durable coat of paint then you need to pay for it. I highly recommend Sherwin Williams paint. It's a little spendy but if you join their email list you can get notifications when there are sales.
Once it was all painted the next step was to paint the walls. This took a little more time as it was tedious cutting in around the shelf. I hate taping off things, I'd rather spend more time cutting in than spending the time taping. Maybe I'm wacko, but that's how I roll!
I've always felt I've had too much stuff! It was surprising when moving from a 1,700 square foot townhome to a 2,600 square foot house how much "stuff" I actually needed, for decorative purposes. I started collecting things from around the home that I wanted to place on the shelf.
I went home to my parents' a coup of weekends ago and my mom and I walked around her house and she gave me things that she wasn't using anymore. My mom is in major declutter mode and willing to basically give away everything! Haha
I love the touches of color but I love how the decor is minimal. I love how some people can add so many dimensions to organizing a shelf or book case but sometimes I also think less in more. I wish I could have gotten a picture of the entire shelf but the hallway, furniture and room size all got in the way of my picture taking!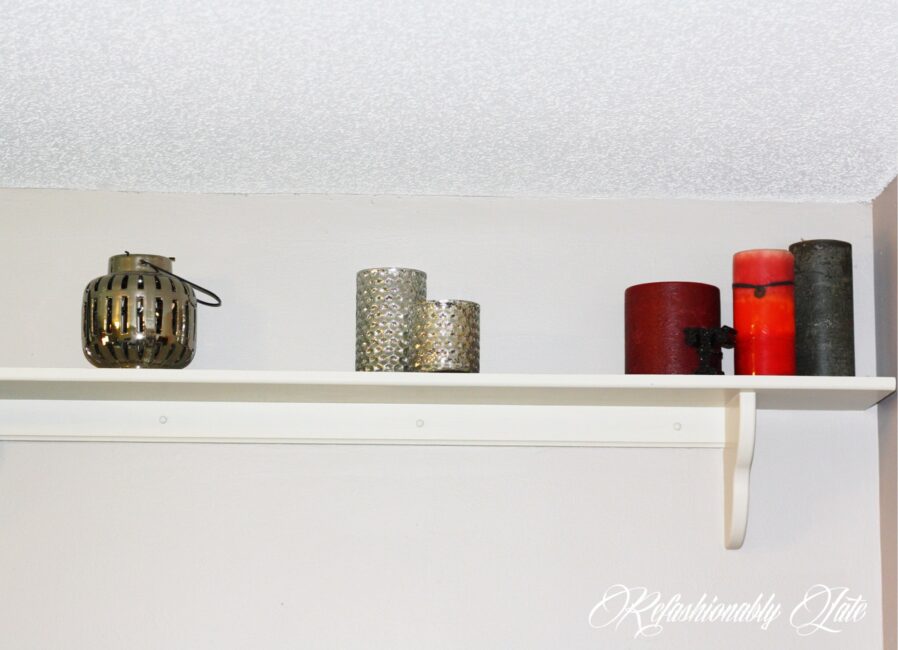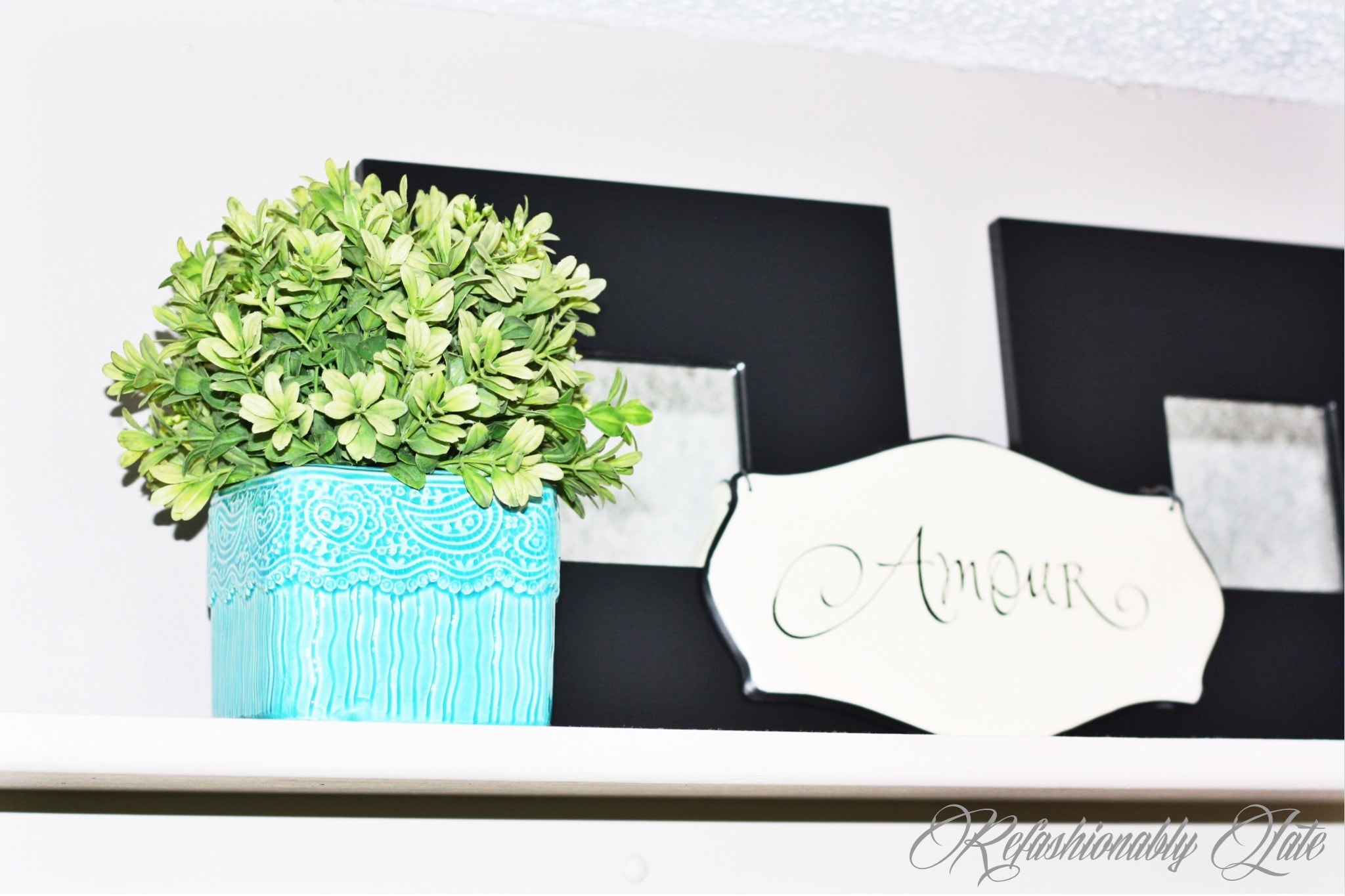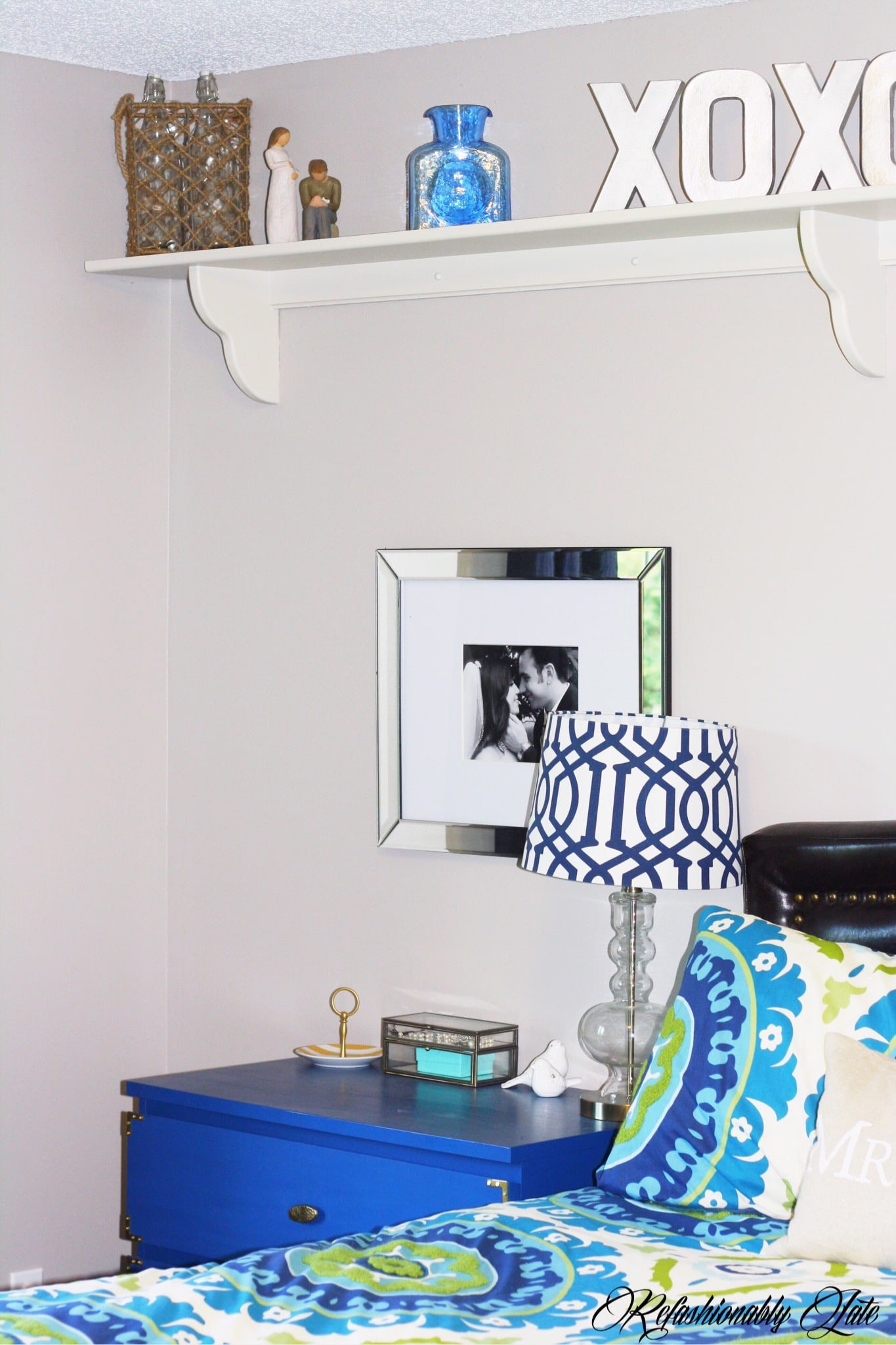 I get really excited about little spaces and nooks in a home so I can decorate them. I'm having so much fun making our home our own. I love being able to paint everything and change whatever I want! There are ups and downs to owning a house but I'm loving it so far!