So I can't hold it in about how excited I am about today's post! One of my absolute favorite things to do is create a beautiful tablescape! My other new favorite thing is my Cricut Explore Air 2. I'm sure you've heard me talk about it a time or two the past six months! 😉 The thought of combining both of these things that I love together brings me pure joy!
I had so many ideas going through my head on what I wanted to create for this tablescape and I ended up using only cardstock. Cricut has beautiful choices of cardstock and I'm loving the various glitter cardstocks.
I started by making some chargers for my plates. I browsed through the Cricut Design Space looking for a snowflake that I could transform into a plate charger. I came across this fun candy cane design and thought it would look great with my china. I started by enlarging the snowflake so that it would fill up most of a 12×12 piece of cardstock.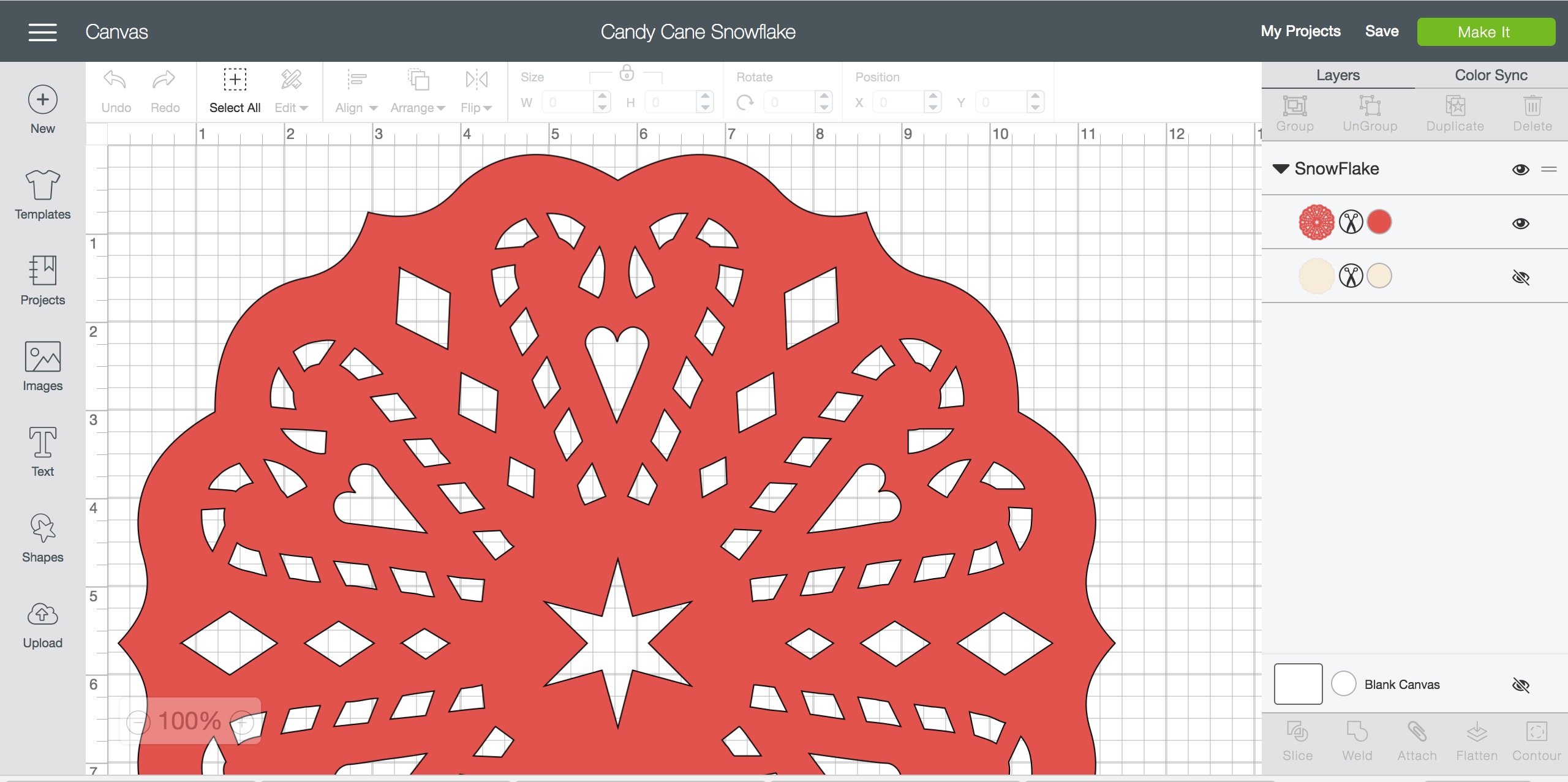 I then wanted to make a table runner for my table. I wanted to do a subtle tablescape so I used the 12×12 Glitter Cardstock in Colorful White. I browsed through image files on the Design Space and came across another beautiful snowflake. I cut out four of them and then attached them together to create a table runner for my table.
Last but not least I wanted to add a small pop of color to my table. Again I started browsing through the design space and came across this Poinsettia Frame. I loved the poinsettia design so I clicked on the customize button and copy and pasted the poinsettia so I had a total of six. Once all the pieces were cut I used a hot glue gun to assemble them.

Who knew that cardstock could make a table look so elegant?! Man, the more I do with my Cricut the more I fall in love! The best part is you can create a beautiful tablescape in a short amount of time because there are so many ready-made projects in the Design Space. There are so many projects to choose from which allow you to find exactly what you are looking for! Plus it's already created so all you have to do is cut and assemble! 🙂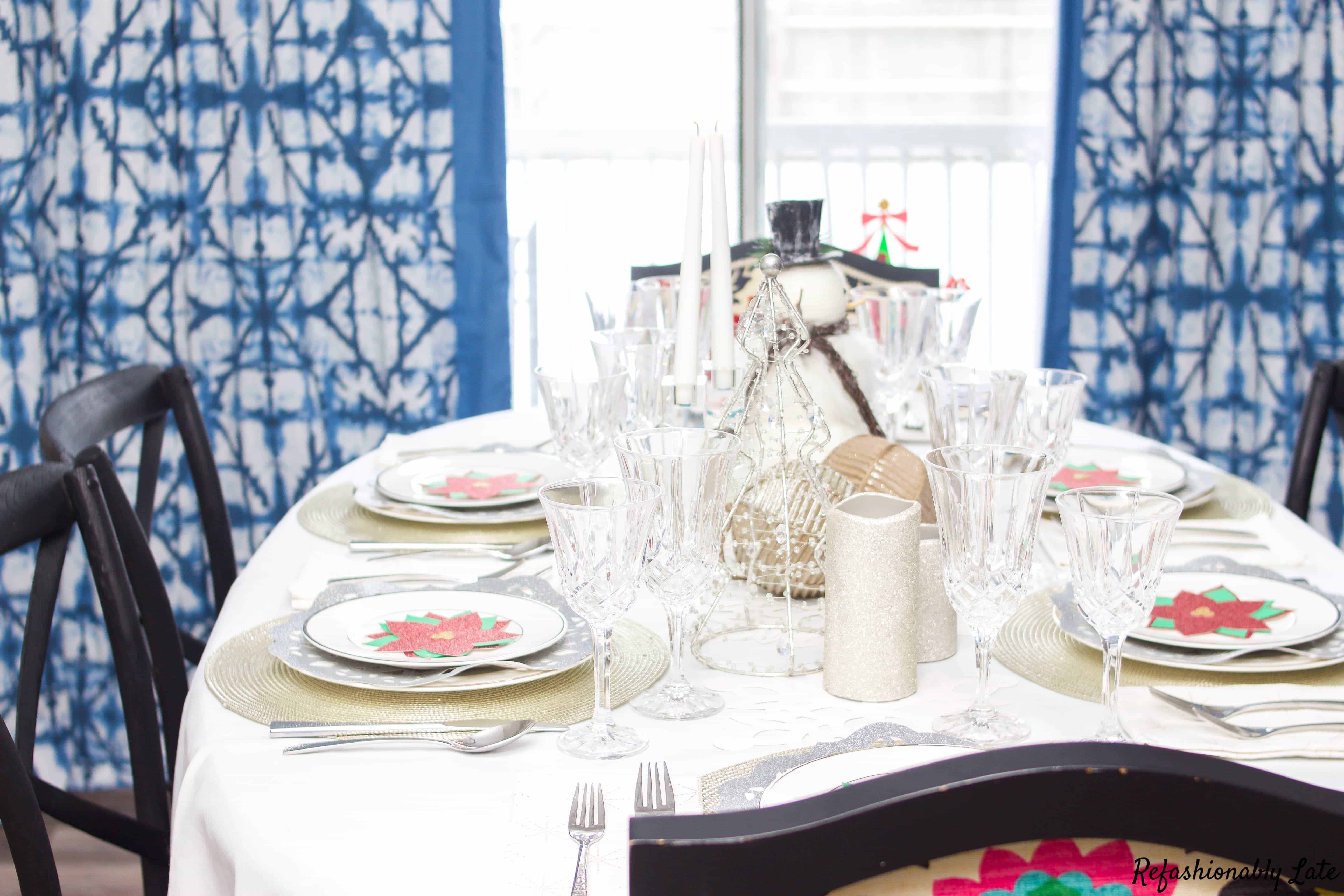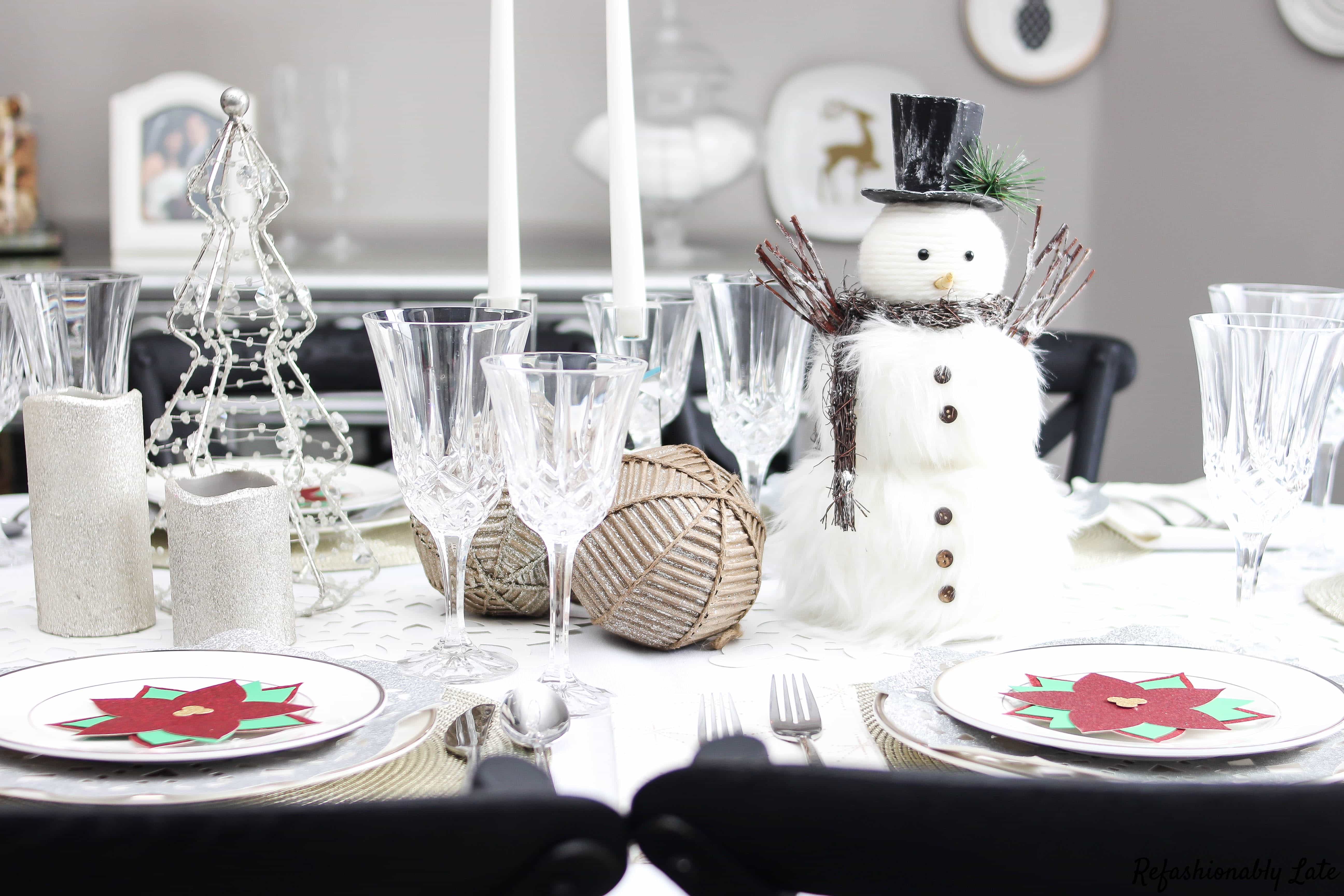 Don't forget to enter below for a chance to win your own Cricut Maker! I can't wait to give this beauty a try someday!
*Giveaway has ended*
Thank you to Cricut for making my crafting dreams come true! The possibilities are endless with this little machine! I hope everyone is having a great week!
Many outgoing links on Refashionably Late are affiliate links. I may earn a small commission to fund my Diet Mountain Dew drinking habit if you use these links to make a purchase. You will not be charged extra, and you'll keep me supplied in caffeine. It's a win for everyone, really. I only link to products I have tried and love! See my full disclosure here.