I love Fall!  I love the cooler weather and the rich colors on the trees.  It's one of my favorite times of the year.  I also love that it's only a couple months away from Christmas.  My absolute favorite time of the year…well except for all of the snow!
With two little ones, I haven't always been good about decorating for all of the holidays.  Lucy is off to Kindergarten now so it's just Gabi and me at home.  I've had a little bit more time now to do the things I love, like decorate for the Holidays.  I grabbed my crates from the rafters in our garage and started with a simple and quick centerpiece in our dining room.  Every year I like to get a couple new decor items to add to my collection.  I came across these amazing glass pumpkins on Wayfair.  I always love to add a touch of elegance to my decor so the Meis Large Glass Pumpkin 2 Piece Sculpture Set was a perfect addition.
Height, Texture & Color
The three main things you want to remember when creating a centerpiece is height, texture, and color.  You don't need to go shopping for various sizes and shapes.  Use what you have in your home.  For instance, the brown pumpkin is sitting on a 3 tiered serving tray that I have.  I didn't put the 2 top pieces on it and used it more like a platter.  (See photo below….Minnie Mouse Birthday Party)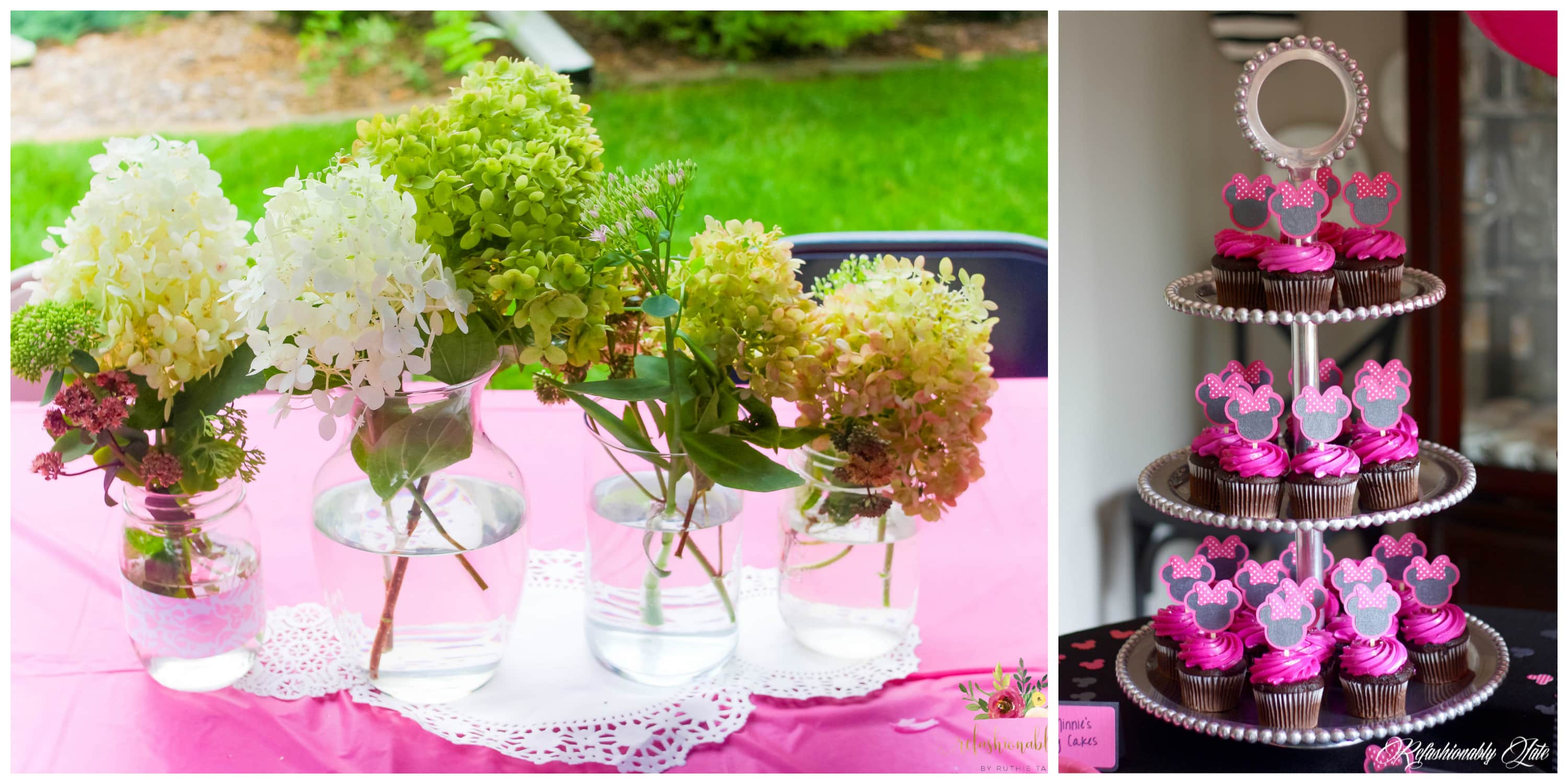 Flowers
Another useful and affordable option when creating a centerpiece is to use flowers from your yard.  We have 3 hydrangea bushes and one hydrangea tree.  I absolutely love hydrangeas and we always use them when decorating for my oldest's birthday in August.  They are always at their prime during her birthday.  They also dry beautifully so I tend to hold onto them and keep them in a vase inside during the winter months.  We used a ton of hydrangeas for centerpieces for her birthday party this year so I had quite a few left over.  Here was the remaining "few." 🙂
Like I mentioned, use flowers from your own yard to add color and texture to your centerpiece.  From there I grabbed a few different pumpkins from my pumpkin stash and layered them on the table.  You want different sizes of pumpkins grouped together.  You don't want one side of the table to be all the taller items and the other side the smaller items.  Move it all around until you feel it flows.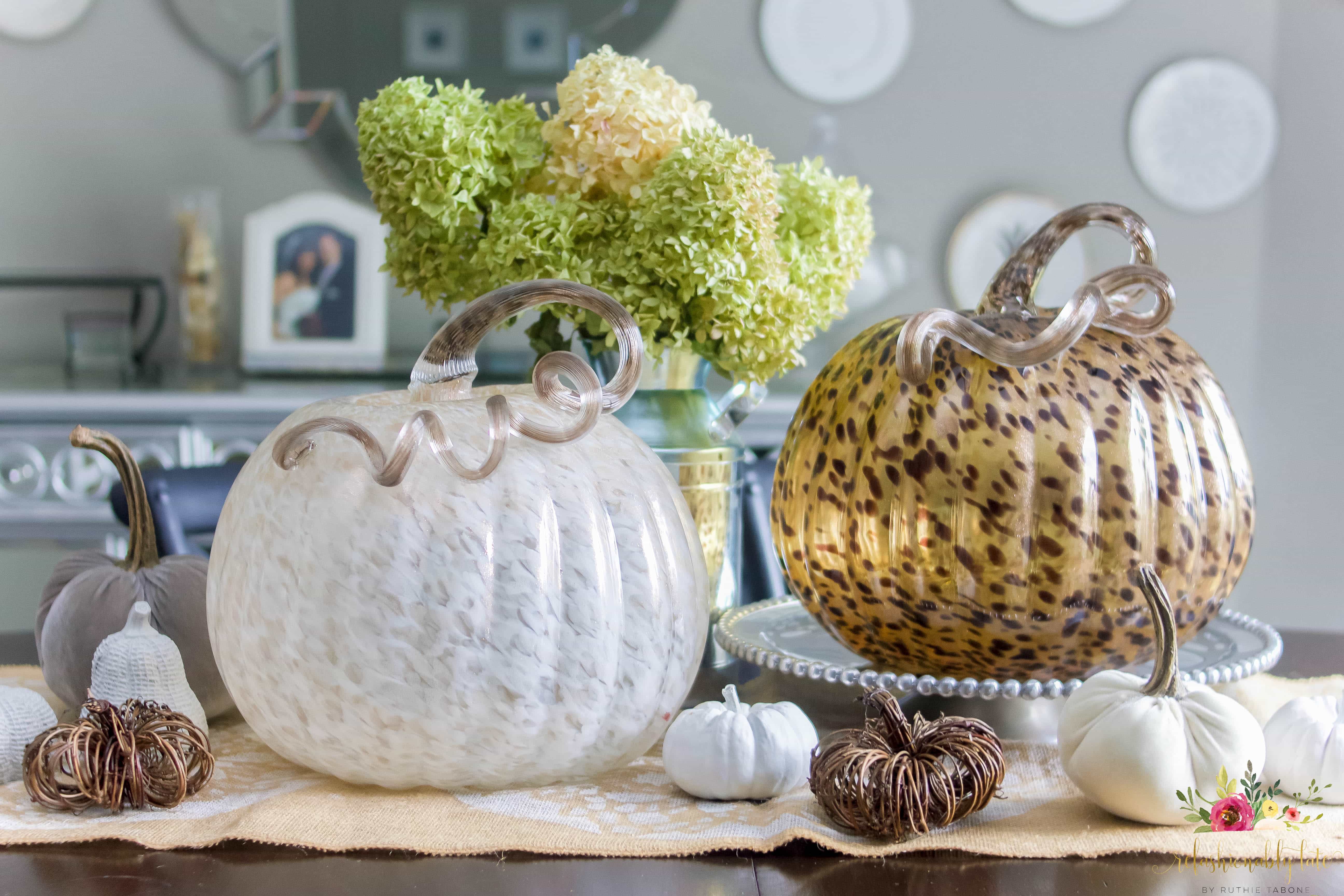 I grabbed velvet pumpkins, pumpkins made out of twigs, and even some pumpkins from the dollar store that I spray painted white.  I grabbed similar colored pumpkins as I didn't want anything to stand out too much.  The main focus of the centerpiece was the larger glass pumpkins.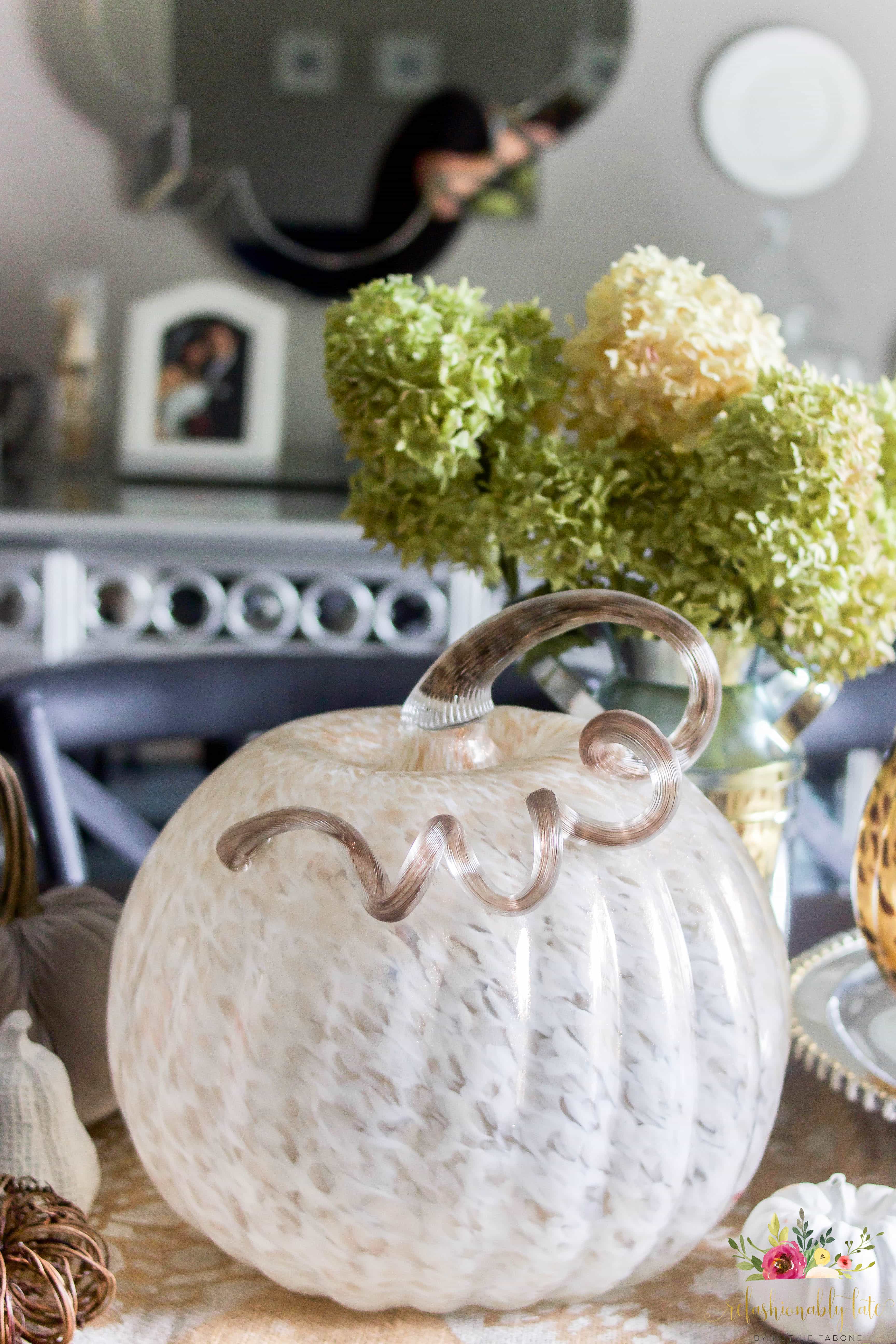 A centerpiece doesn't need to take a long time.  Grab a table runner and start adding items from your decorations box.  It doesn't need to be fancy or over the top.  Sometimes less is more!  I love how simple and beautiful this centerpiece is and I'm anxious to have some friends over so we can have a dinner party!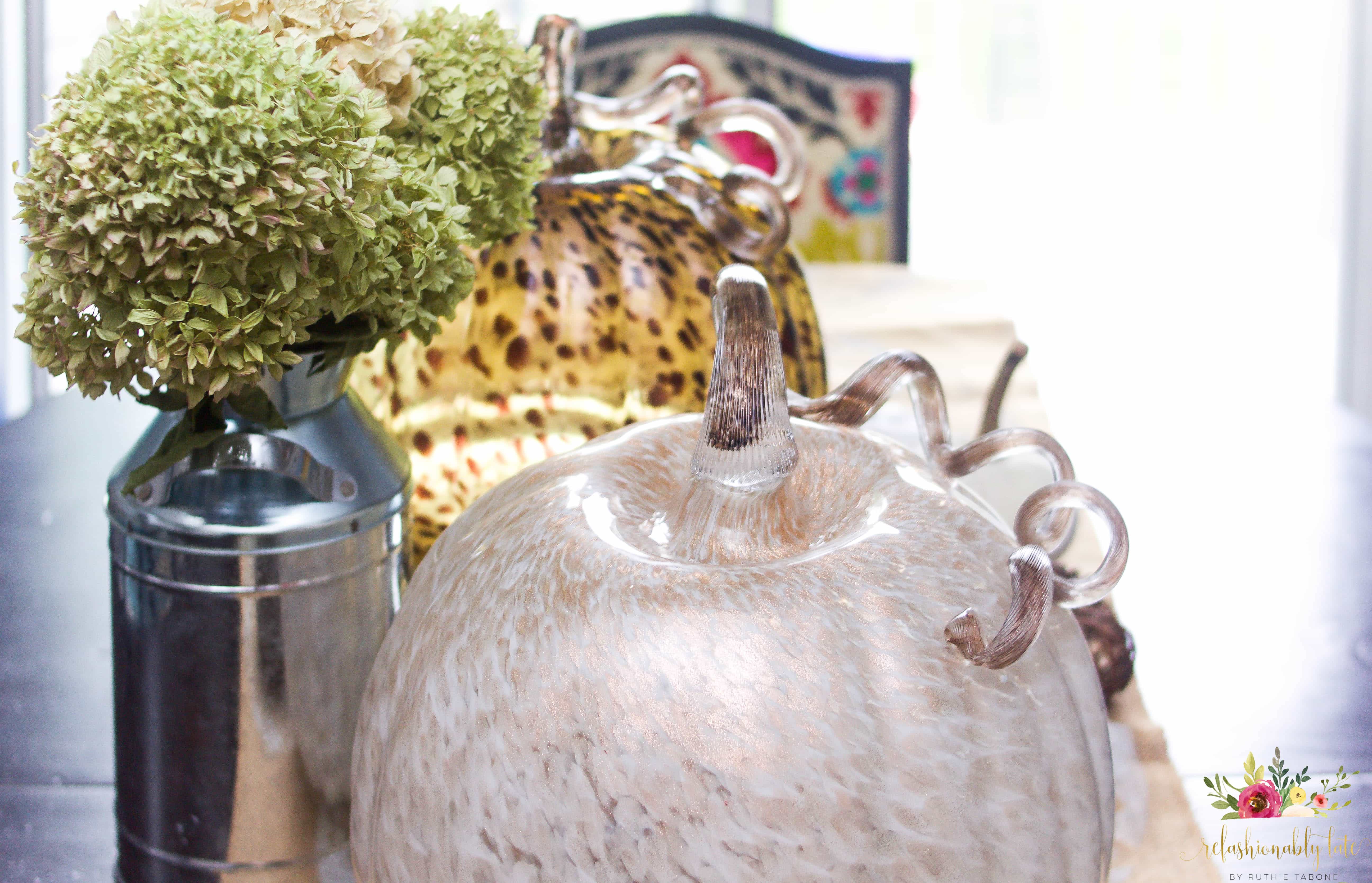 Have a wonderful weekend!  I can't believe it'll be October on Monday!  I'm excited to add some Halloween decor to this beautiful centerpiece!  What do you have planned for the weekend?!