This week's Friday Favorite: Guest Room Inspiration is all about our guest room and what is inspiring me for this space. I have always been madly in love with black and white – so clean and elegant, yet simple. Until recently, my entire home was decorated in black, white and accents of red. I've tried to get away from that by adding other touches of color in my home. Although, I keep coming back to black and white for the guest room. I'm thinking of adding some gold accents and potentially some red accents since I already have some red items.
Upstairs we have 3 bedrooms in our home and two bedrooms downstairs. Right now the 3rd bedroom upstairs is an office/my husband's closet. Once baby number two arrives (no I'm not pregnant) we plan to make that third bedroom a nursery. So our downstairs guest room will double as an office.
I want to make the space welcoming and comfortable for guests as well as a fun and beautiful work space for me. Here are a few pins that have been inspiring me on Pinterest lately.
I'm anxious to get working on the guest room because it is one of the last rooms to paint. Right now it's a baby blue color and nothing matches. It's basically just a room for guests to sleep while they are in town. Besides pinning away on Pinterest I have also created a style board.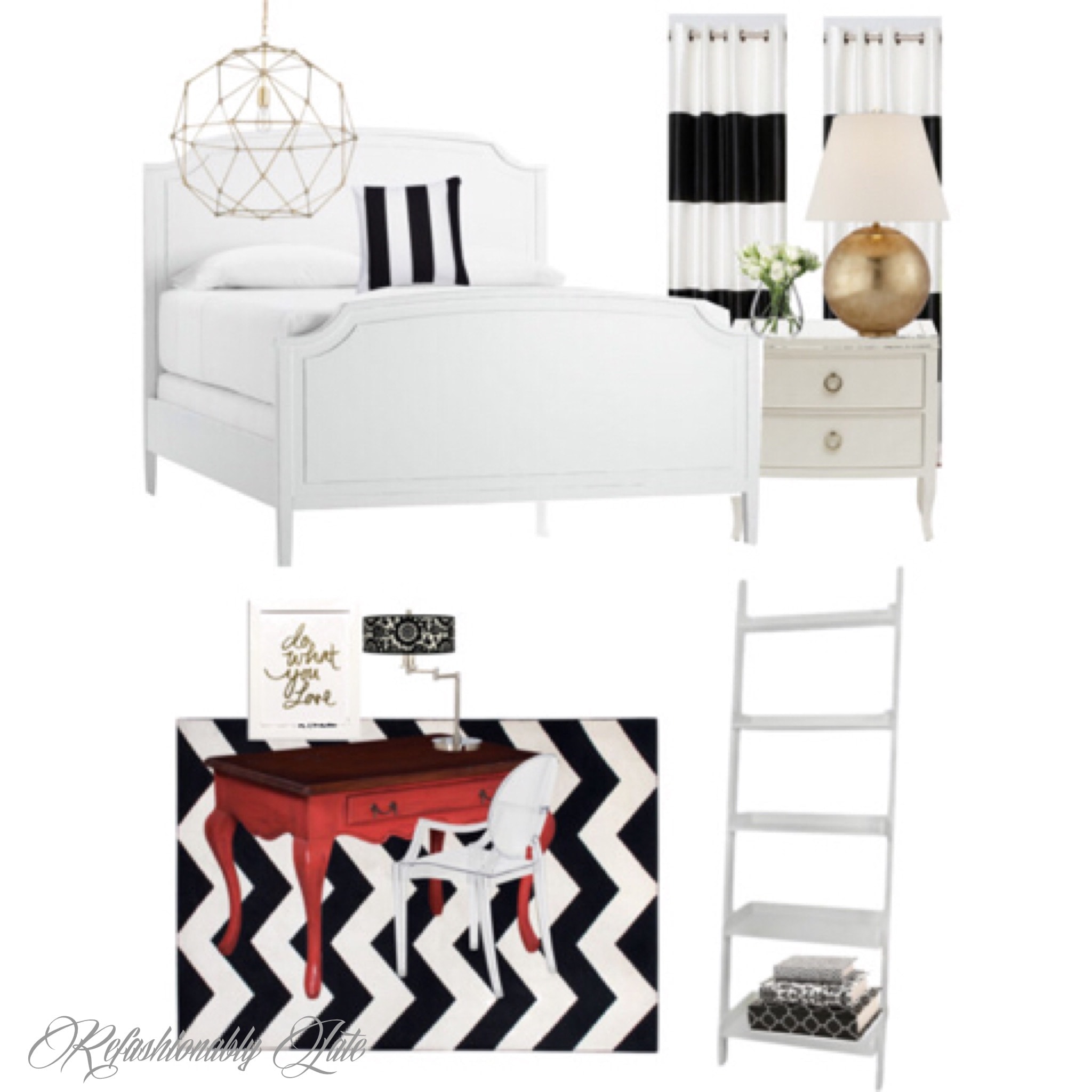 I'm hoping next month we will be able to start painting and I can get a start on the guestroom. Life has been super busy lately and so sometimes projects get put on the backburner. I'm ready to get working on this and put all these photos and ideas into place! Have an amazing weekend everyone! Are there any color combos you just can't get away from?