I barricaded myself in my basement this week to paint a million different things while feeling very motivated. I keep coming up with new projects that I just simply have to work on immediately! Does this happen to anyone else besides me? I think having almost our entire house painted and ready to be decorated is my motivation! I just want it to be done and have it be "our" home and have the previous owners "moved out."
Sometimes I forget that I need to document my projects more now that I'm blogging about it all. I got a little too eager to get going that I forgot to take pics of the coasters before I started. I found these coasters online that are very similar to the ones I had. 🙂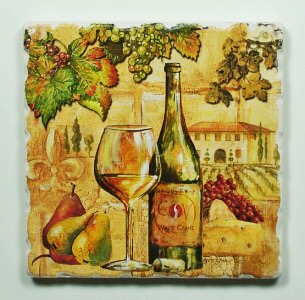 The process was simple and all I did was spray paint them with Indigo Streamer Valspar spray paint and primer in one. I'm obsessed with adding touches of blue into my home and so I continued it with the coasters.
I then did a little decorating on top of the coasters with a silver paint pen. Once it was dry I put a coat of polyurethane on the top and viola they were done! It probably took me a total of 15-20 minutes! A little coasters revamp and a fun touch of color blue to my family room!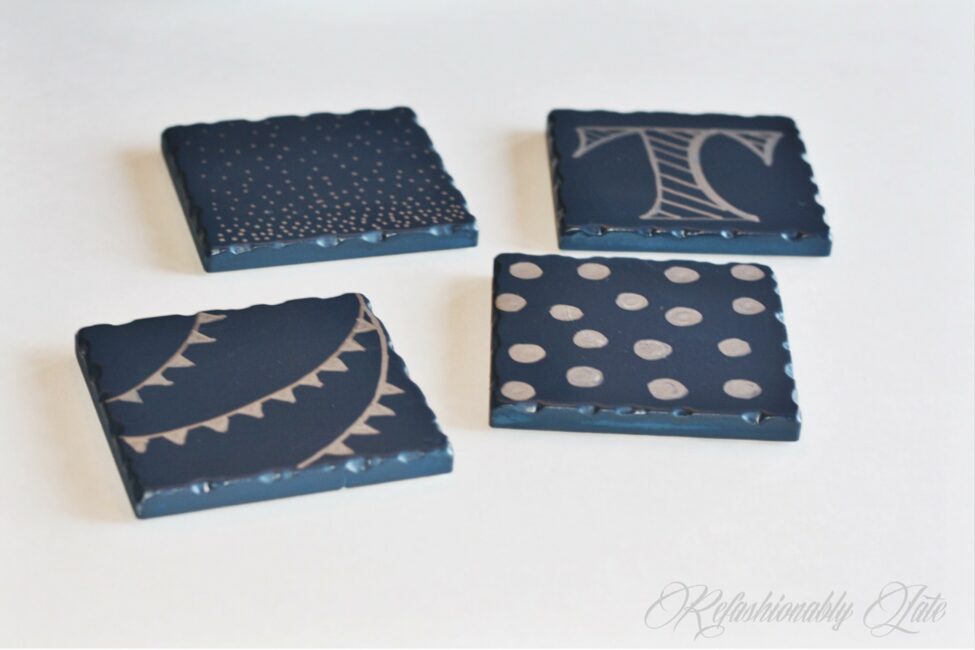 I just got back from Chicago last night and I had such a wonderful time celebrating my future sister in law at her bridal shower. It was at a stunning venue overlooking Michigan Avenue. It was a beautiful celebration and here are a few pictures from the evening through the eyes of my iPhone!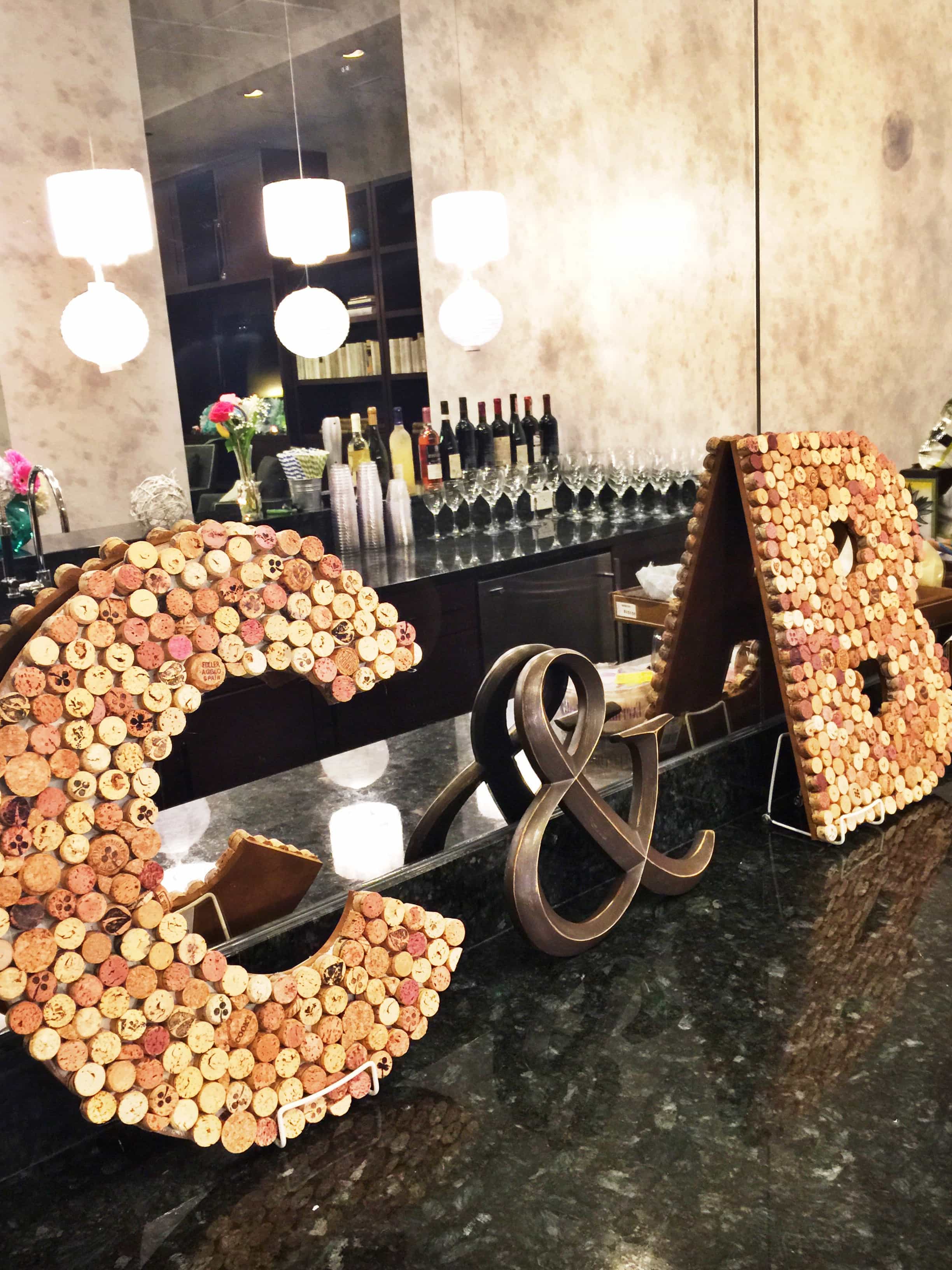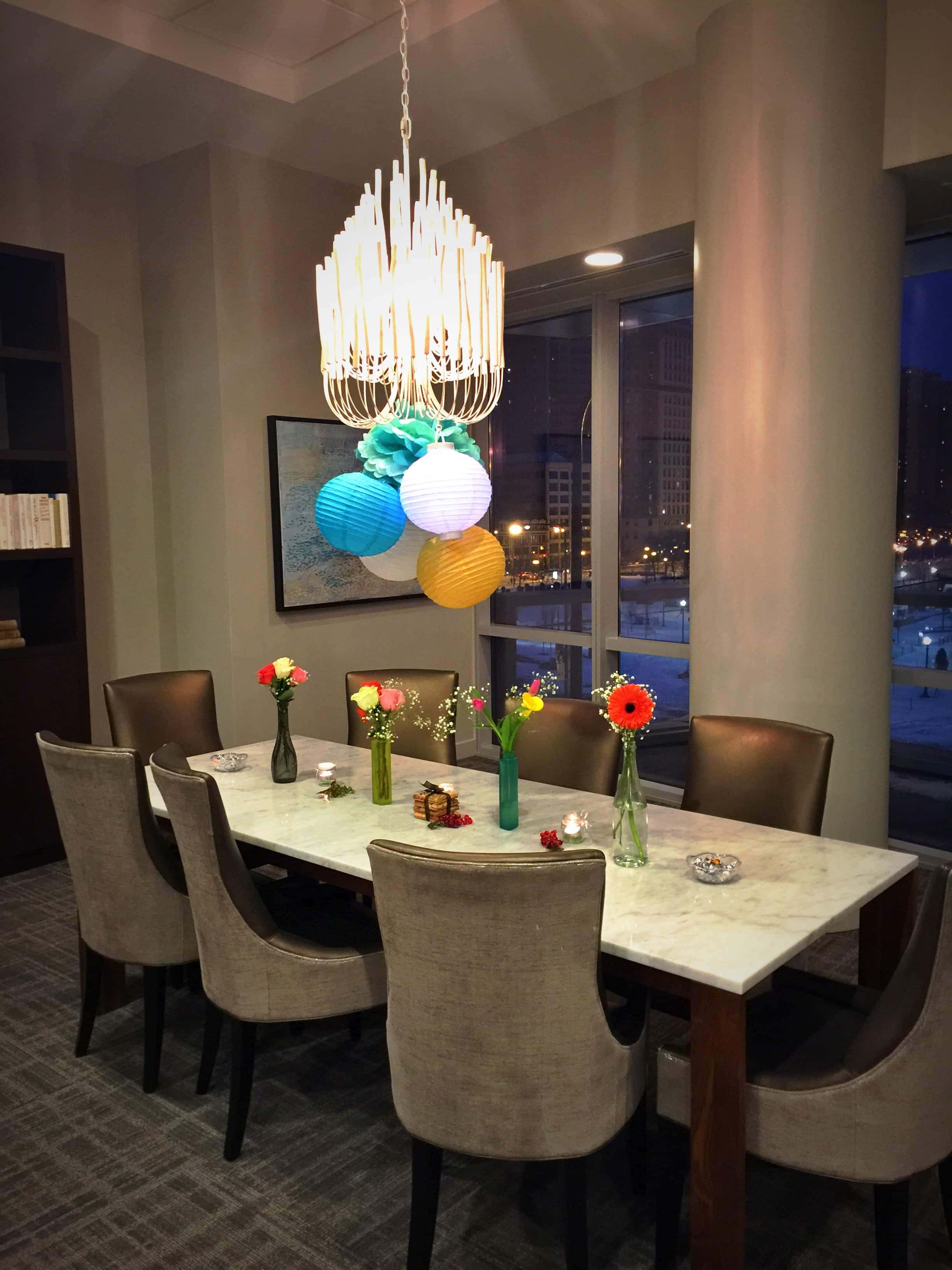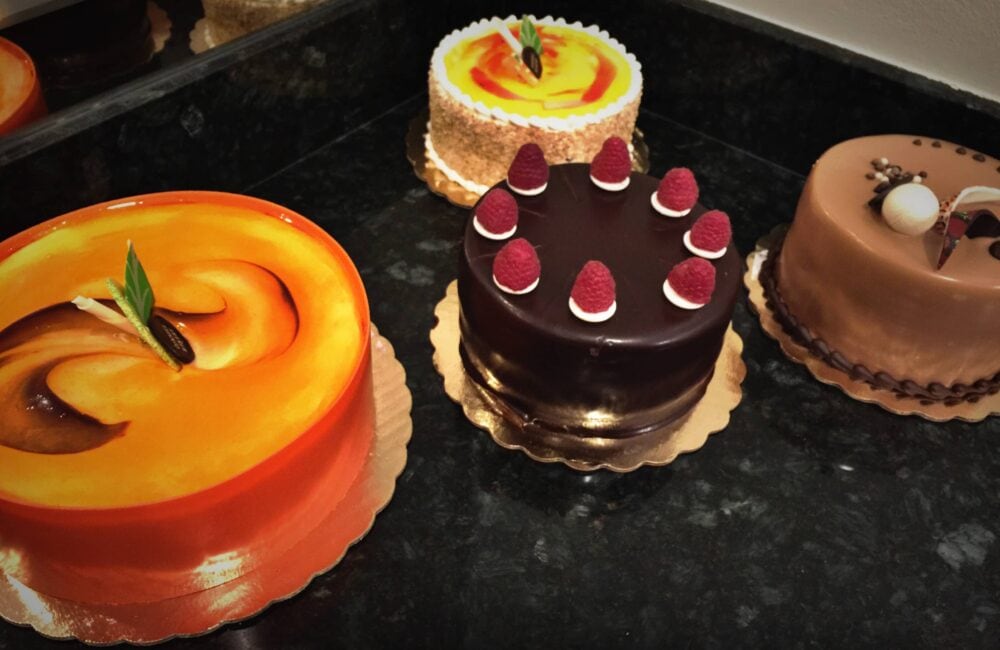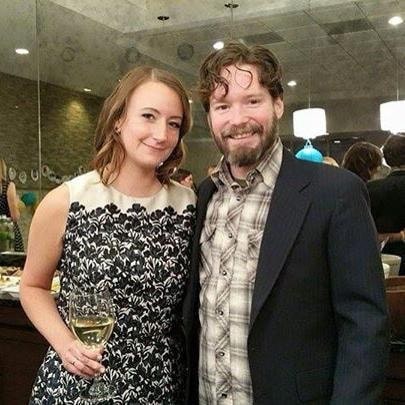 And here is a little cousin love from the weekend. Can they get any cuter?! Have a great week!