Today I'm sharing a step by step tutorial on how to make your own IKEA TV Stand Hack! Add this custom shelf to your IKEA cube storage shelf. Building plans below!
I'm so excited to be joining a new monthly series. I and around 40 others will be participating in a monthly DIY challenge. Each month we will have a different challenge to complete and then we will all share on the 15th of each month.
Welcome to Refashionably Late. If you are new here, please join 24k+ subscribers and followers for weekly DIY projects & ideas! I'd love to get to know you and answer any questions you may have. You can also follow along on Pinterest, Instagram, & Facebook.
This month is all about building to organize. Have you ever had a piece of furniture that was super practical but you just didn't like how it looked?
In our family room, we had a Kallax shelf that we set our TV on top of. It was amazing for storage but I was bored of its plain look. Also, I love redoing IKEA furniture!!
We wanted to hang our TV on the wall and also wanted to store our stereo equipment on the shelf. Although, I didn't want to waste the top of the shelf's space. I wanted to use it to decorate with of course!
IKEA TV Stand Hack
What if we built a shelf on top of the Kallax and underneath that shelf, we can store all of our video equipment? I had so many ideas in my mind. My husband and I talked about it and he helped me make my vision come to life.
I am not a woodworker by any means, and neither is my husband!! On the other hand, we are both handy with tools but not skilled enough to bust out a piece of furniture in a short time frame. Although, we surprised ourselves when we built a Queen Size Murphy Bed last October!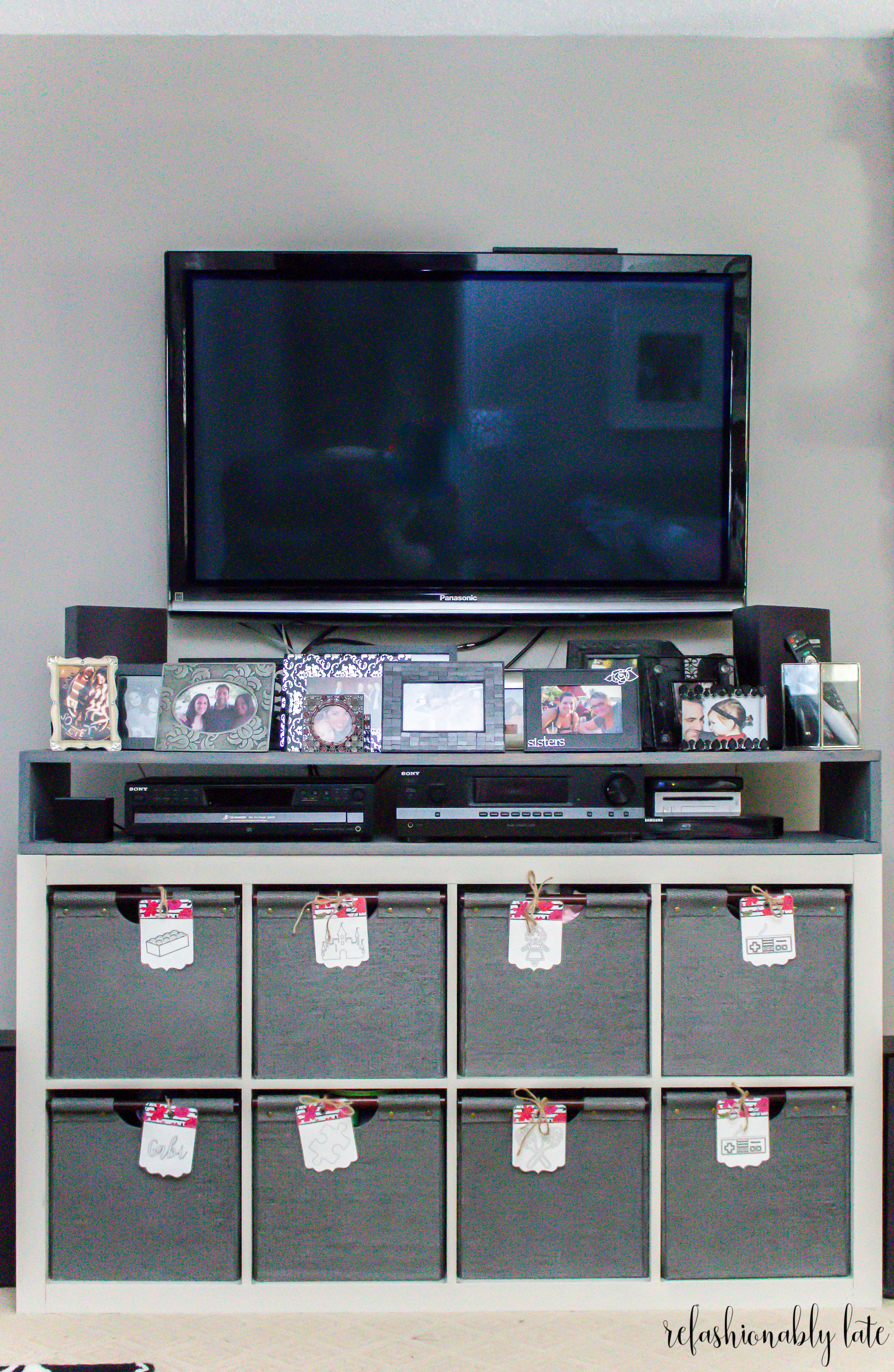 Step 1
I bought this Kallax shelf on Craigslist for about $20. They go for around $70 at IKEA. It was the black/brown color and I really wanted to brighten up the space so I painted it with Accessible Beige by Sherwin-Williams.
One tip, when painting IKEA furniture you want to make sure to prime it with a primer that can be used on laminate furniture. My favorite primer for any project Rust-Oleum Zinsser Bulls Eye 1-2-3 Primer.
It works great on IKEA furniture and you don't even have to sand it! (Although I'd recommend giving it a light sand.)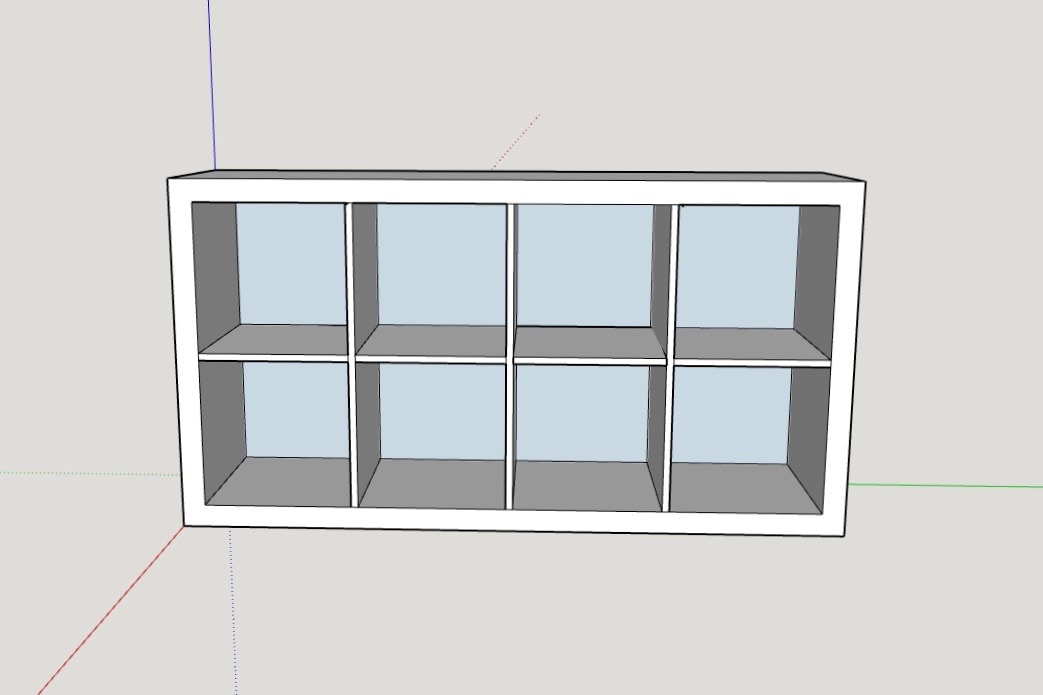 Step 2
After the shelf is painted it's time to add the base of your extended shelf. We just purchased pine boards from our local hardware store. To fit the depth of our Kallax shelf we used 4 – 1×4 boards and 1 – 1×2.
Cut them to the length of the Kallax which is 58 3/4 inches. If you don't have a way to cut it then have Home Depot or Lowes do it for you! Screw the boards into the top of your Kallax unit.
Step 3
The base is now built so you want to put the sides up on each end of your Kallax shelf. We put them on by using 4 L-brackets. 2 on each end. Use 3/4 inch wood screws so you don't go through your pieces of wood.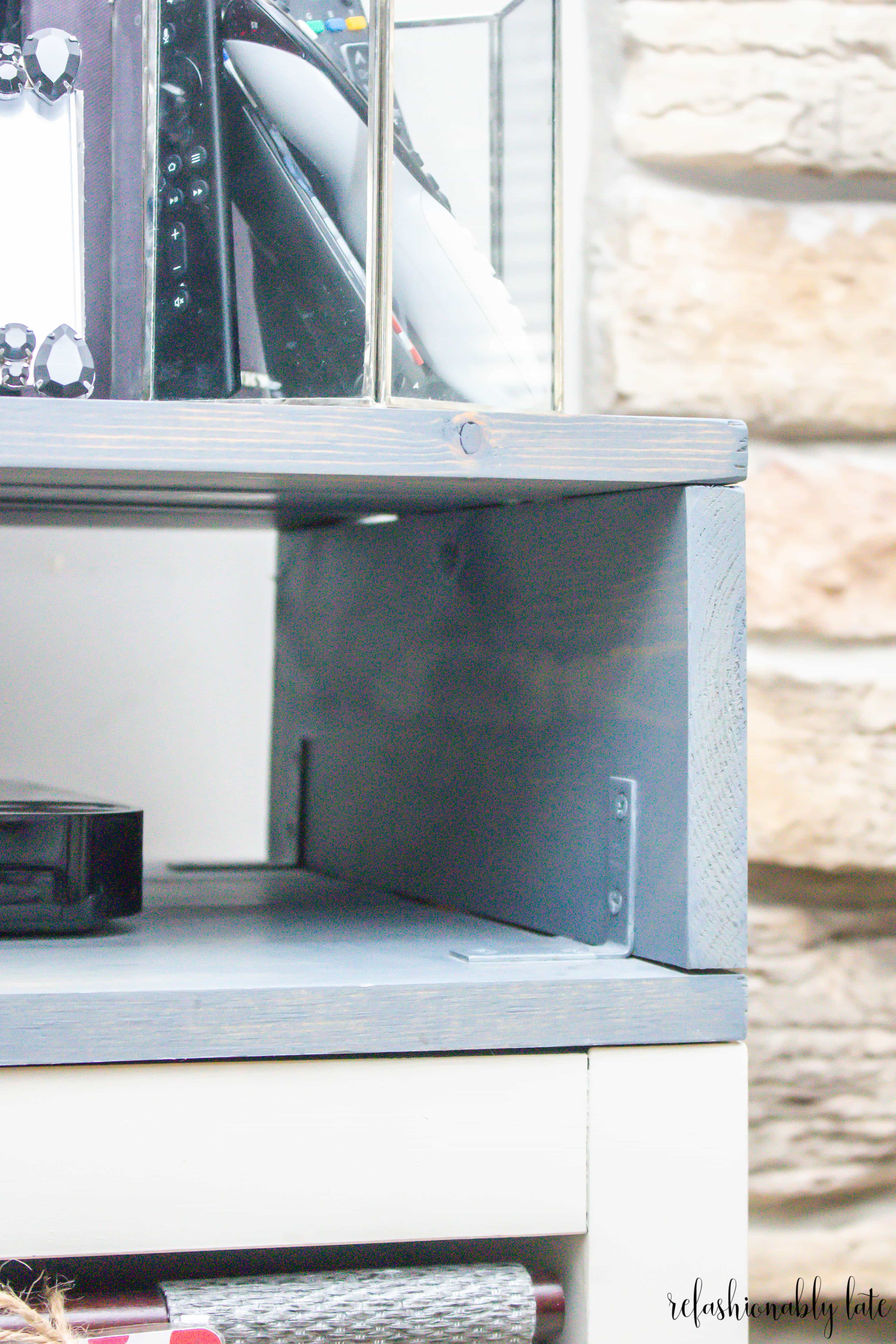 Step 4
You will need to cut the same pieces as you did for the base of the shelf. Use 4 – 1×4 pieces of pine and 1 – 1×2 piece of pine.
Place the pieces on top of the vertical sides and screw them into the vertical board. Each board will need to be screwed in on each end of the board.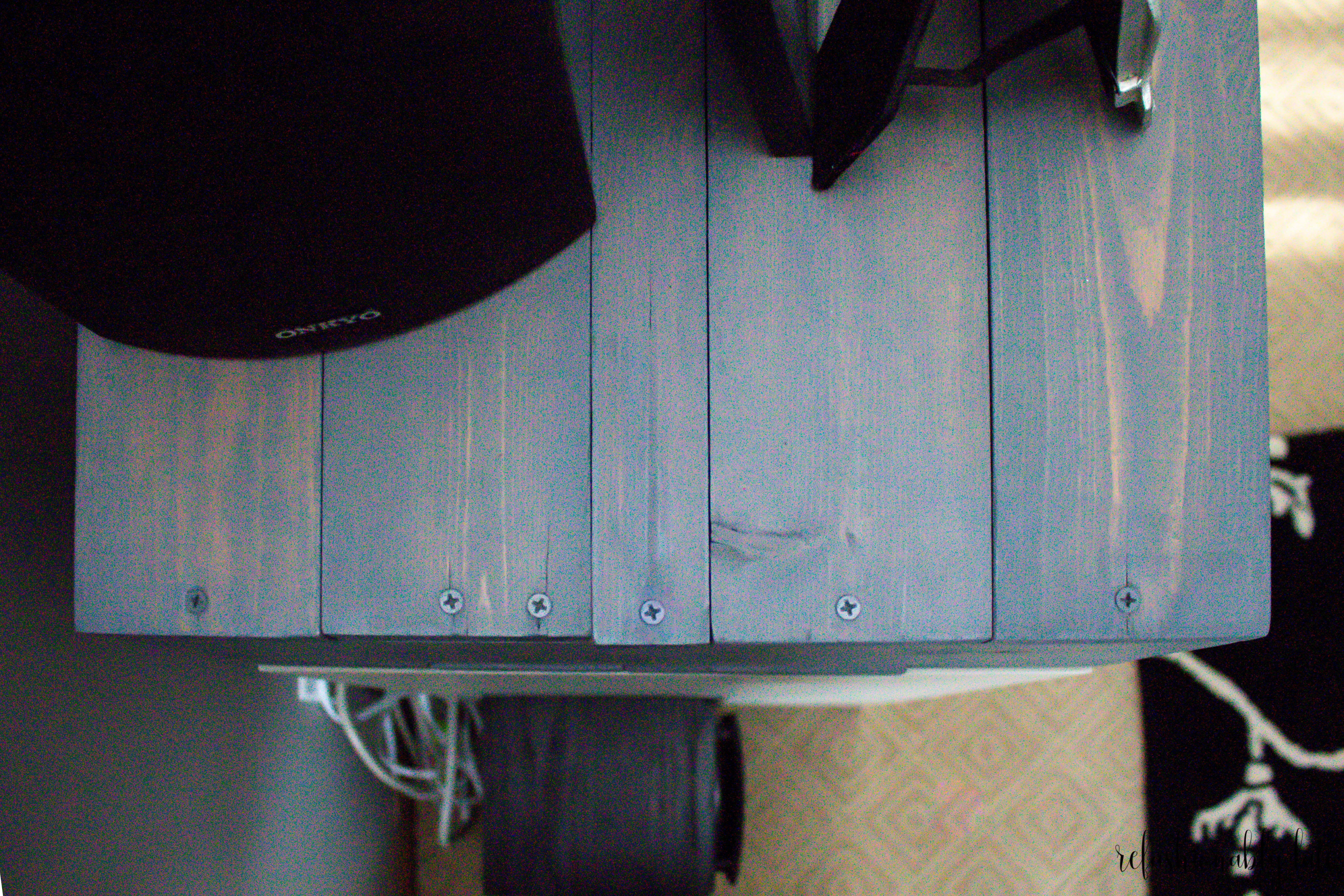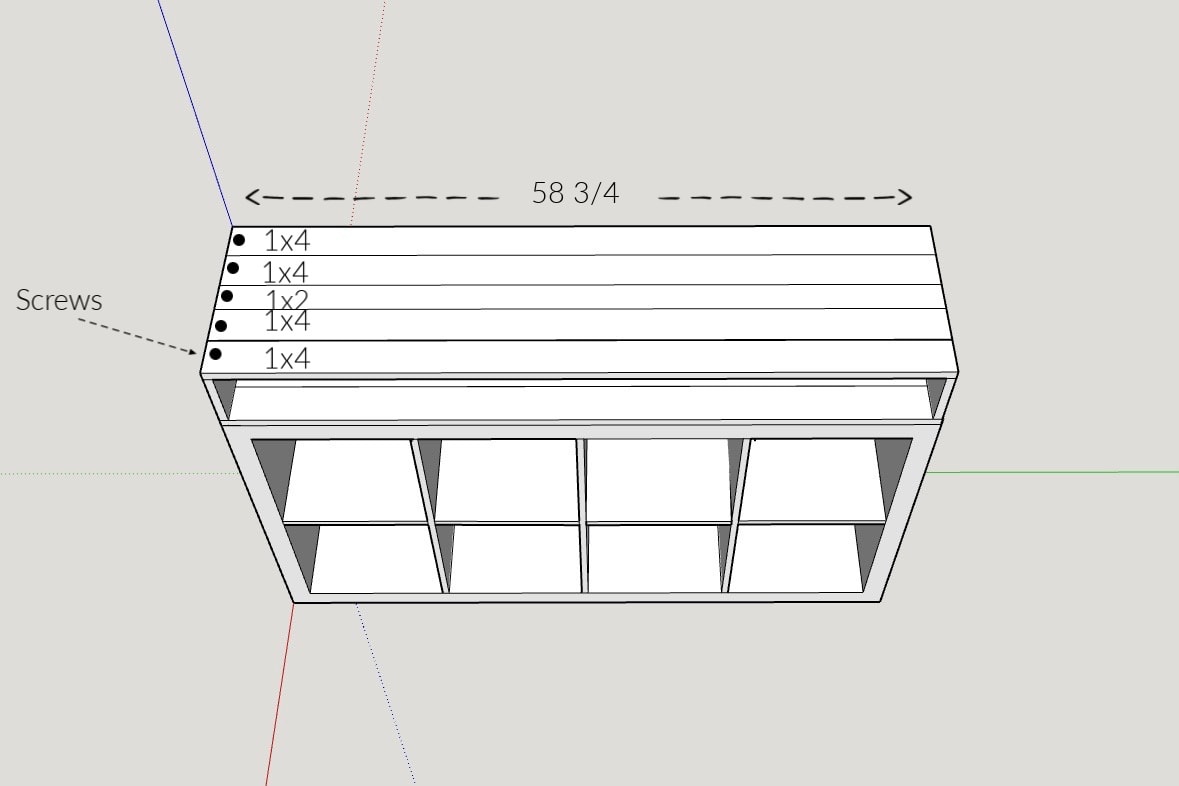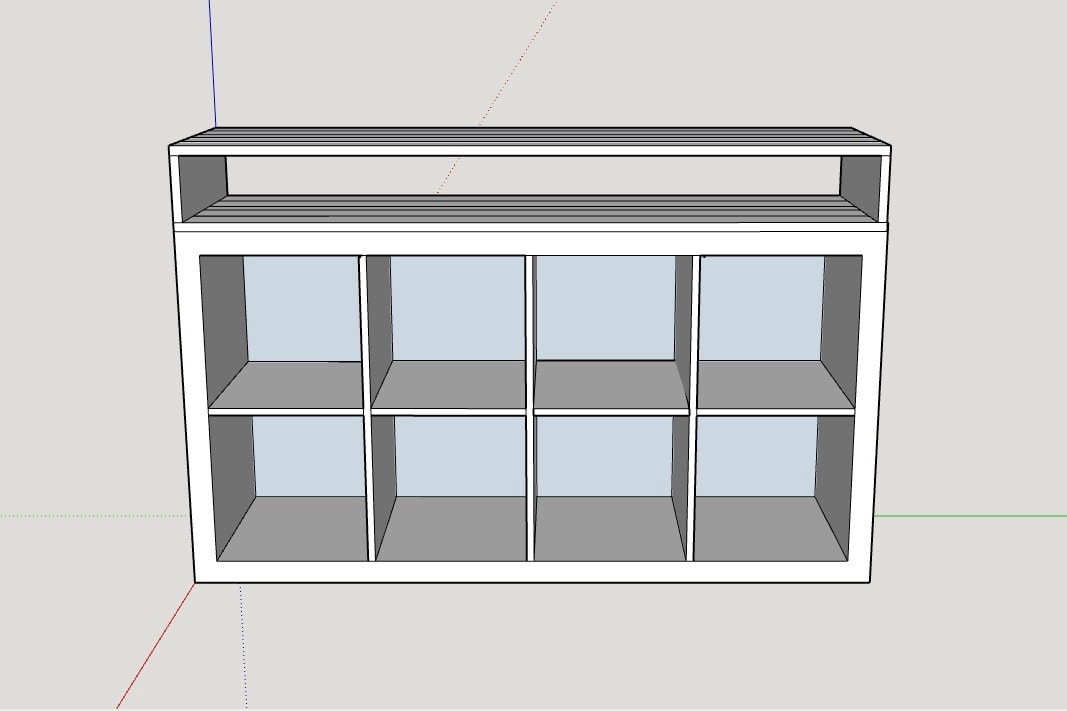 Step 5
The only thing left to is to stain your wood! This part is optional but if you use a cheaper wood, I'd recommend it! I used one of my favorites, Rust-Oleum Weather Gray Stain.
I absolutely love how it turned out! We now have space for everything! I also made some adorable labels to help keep all of our toys and Nintendo systems organized with my Cricut Maker. Tutorial to come!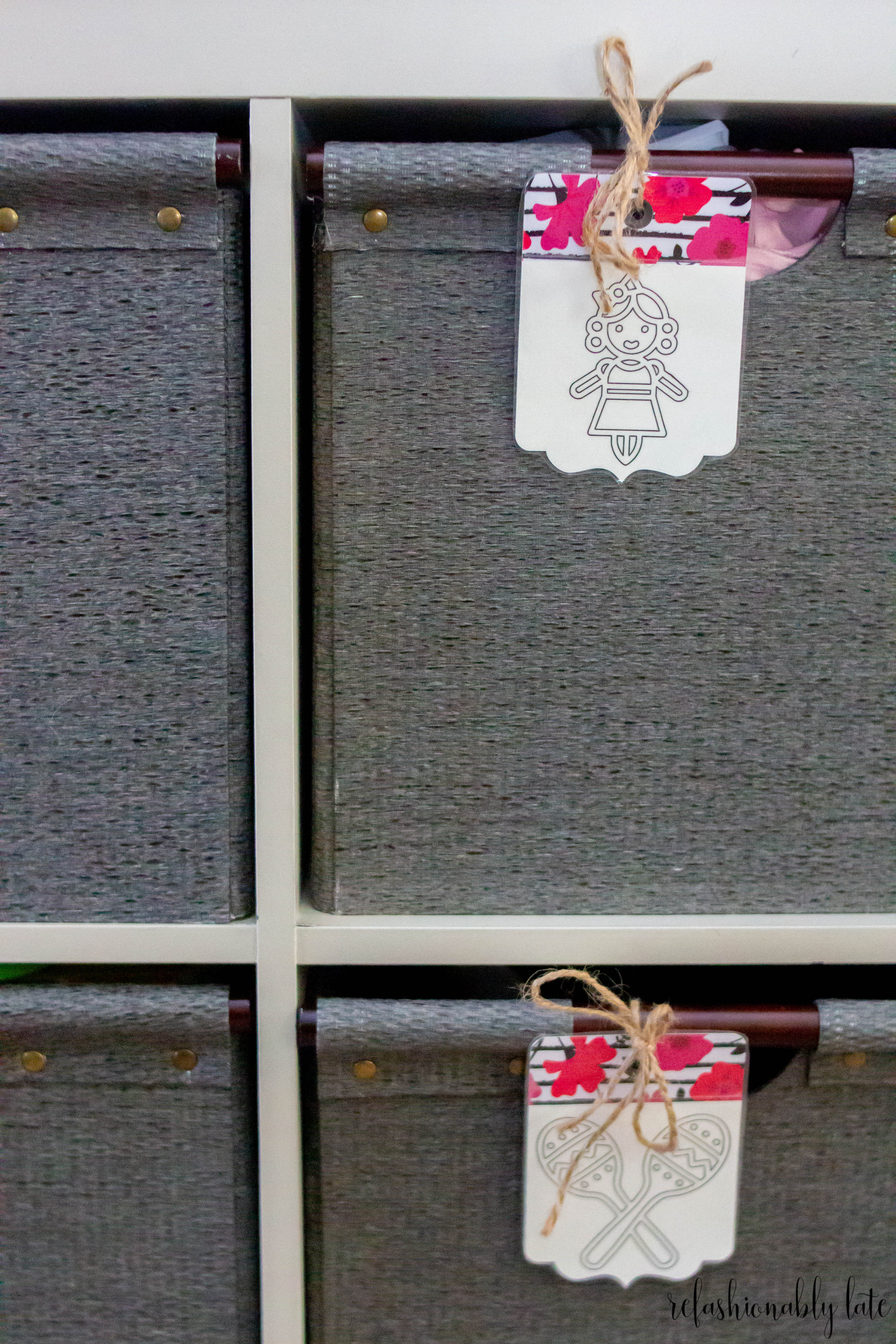 Don't forget to check out the other amazing projects made for storage and organization. Which one are you wanting to make and add to your home?!
Have a wonderful weekend and I'll see you next week for a couple of new tutorials! Happy Friday!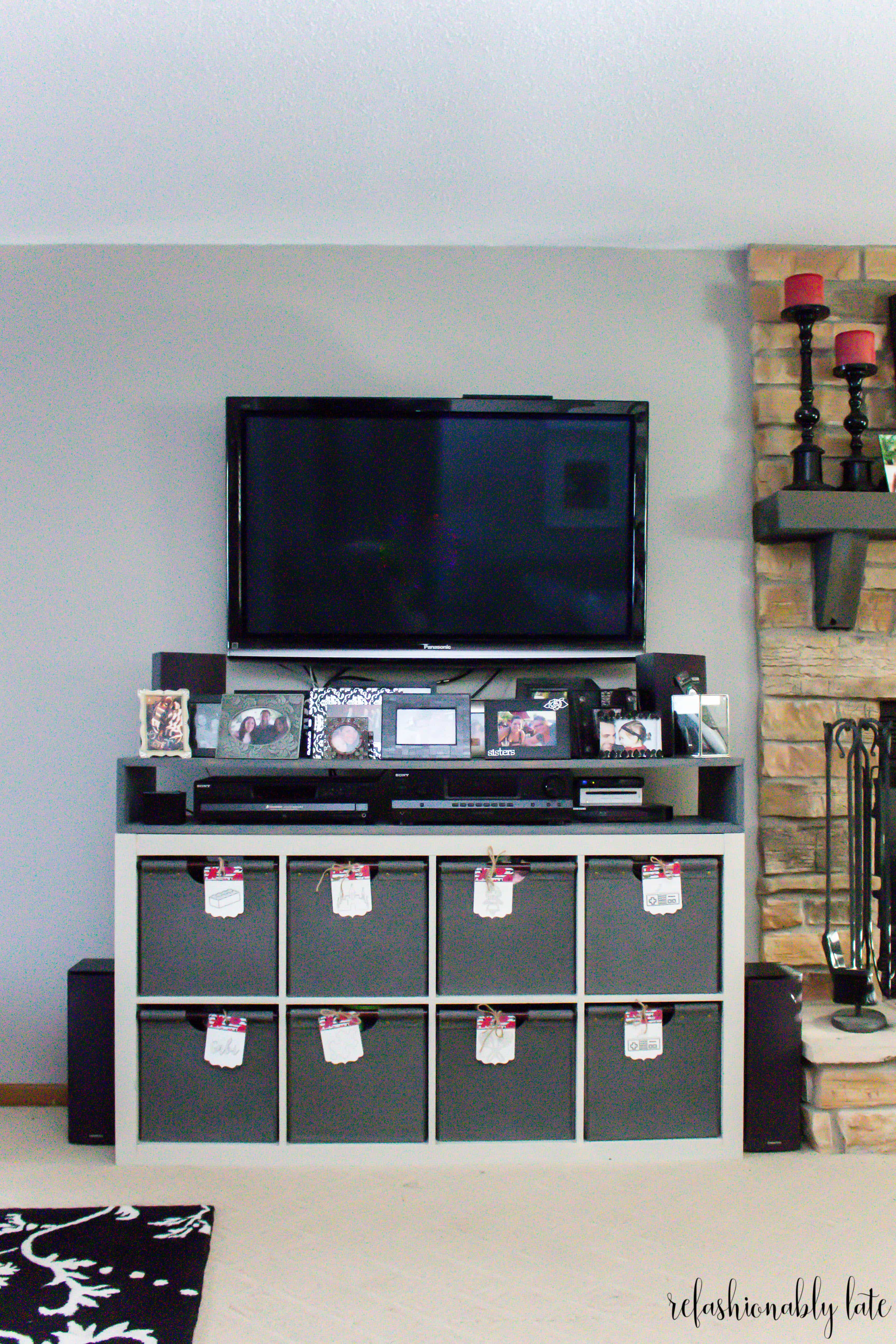 1905 Farmhouse
,
Abbots at Home
,
Bitterroot DIY
,
By Brittany Goldwyn
,
Creative Ramblings
,
Cribbs Style
,
Delicious & DIY
,
DIY Beautify
,
DIY Danielle
,
Dukes and Duchesses
,
Girl, Just DIY
,
Happily Ever After, Etc
,
Health, Home & Heart
,
House by the Bay Design
,
House on Longwood Lane
,
Just Measuring Up
,
Kenya Rae
,
Little Bits of Home
,
Living Letter Home
,
My Kitchen My Craft
, Pinspired to DIY,
Red Cottage Chronicles
,
Refashionably Late
, Renovating Mapleson Manor,
Savvy Apron
,
Shine Your Light
,
Shrimp Salad Circus
,
Songbird Blog
,
Southern Revivals
,
T.Moore Home
,
The DIY Dreamer
,
The DIY Village
,
The Frugal Homemaker
,
The Handyman's Daughter
,
Two Feet First
,
What Meegan Makes
,
Zucchini Sisters
Many outgoing links on Refashionably Late are affiliate links. I may earn a small commission to fund my Diet Mountain Dew drinking habit if you use these links to make a purchase. You will not be charged extra, and you'll keep me supplied in caffeine. It's a win for everyone, really. I only link to products I have tried and love! See my full disclosure here.