Today is the day I have been talking about for quite some time!! Today is the day I get to share my kitchen makeover! This is a project that I have been wanting to do for quite some time and I'm so excited that it's done! Painting a kitchen is a tedious job but I wouldn't take back the blood, sweat and tears that went into this project! Haha it wasn't that bad! It was actually quite easy! Stay tuned for a detailed how to on painting your kitchen cabinets with a paint sprayer and Sherwin-Williams paint.
Just a reminder here is what the before looked like: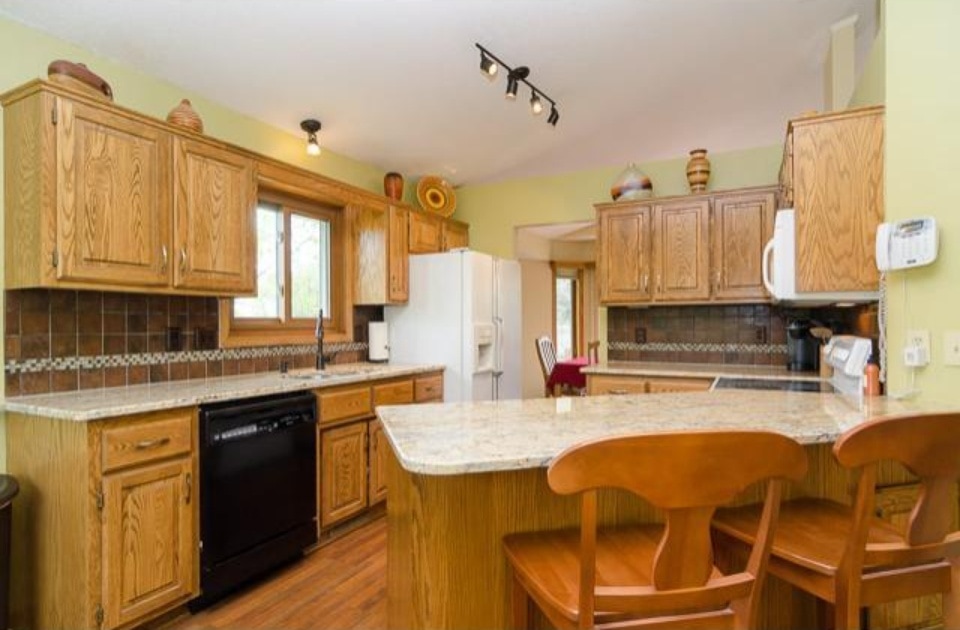 There were a few minor changes I made before painting the kitchen cabinets to help transform this space. We painted the walls my favorite color in the world, Requisite Gray by Sherwin-Williams, replaced the hardware, replaced the appliances with stainless steel appliances (added a gas line so we could have a gas stove), changed out a couple light fixtures, and painted the tile backsplash.
We also replaced all of the light switches and outlets with these amazing switches by Legrand, The Adorne Collection! Stay tuned for more on these!
Are you ready for the final reveal? I can't tell you how excited I am to finally share this with you! Thank you to HomeRight for coming and taking beautiful photos of my kitchen!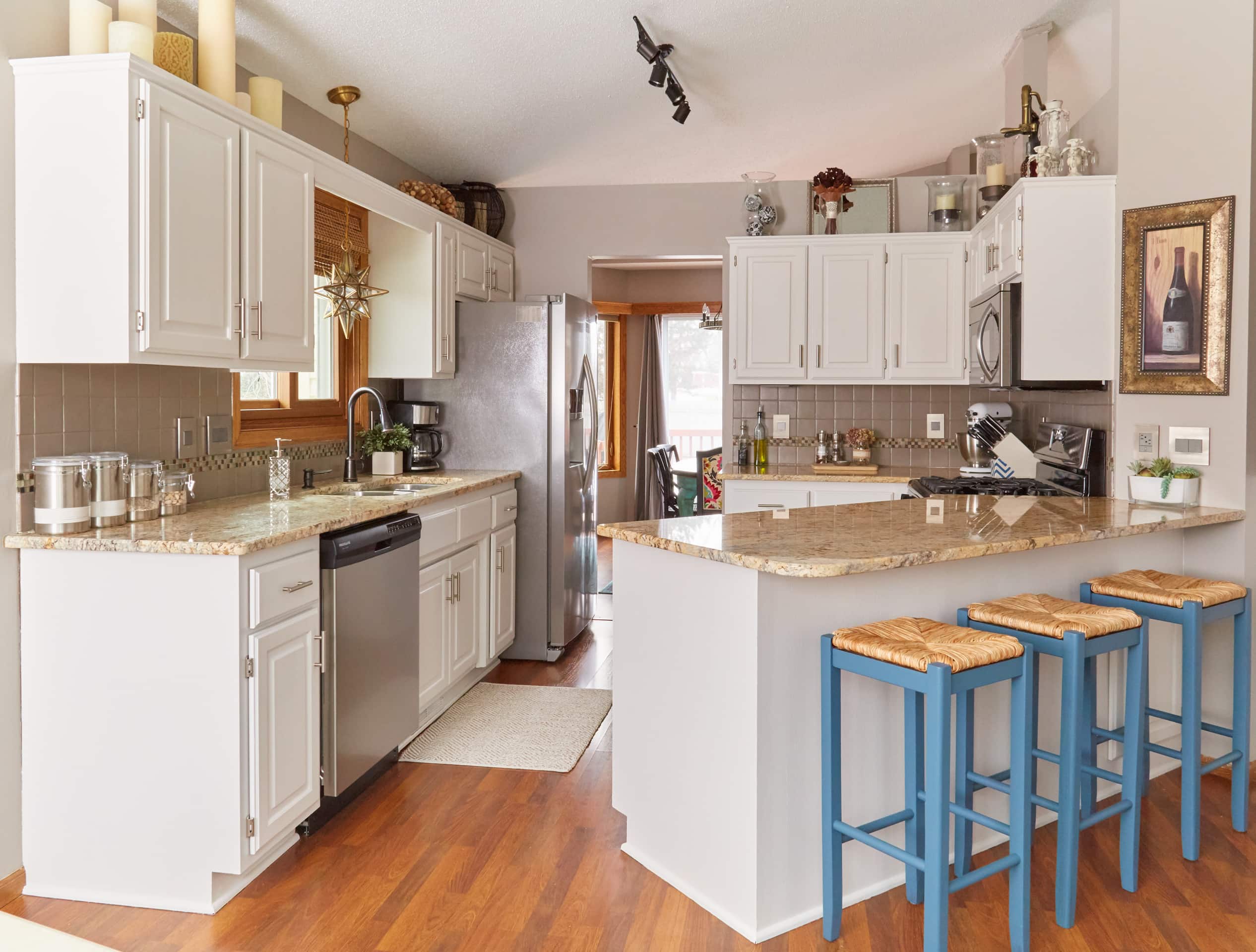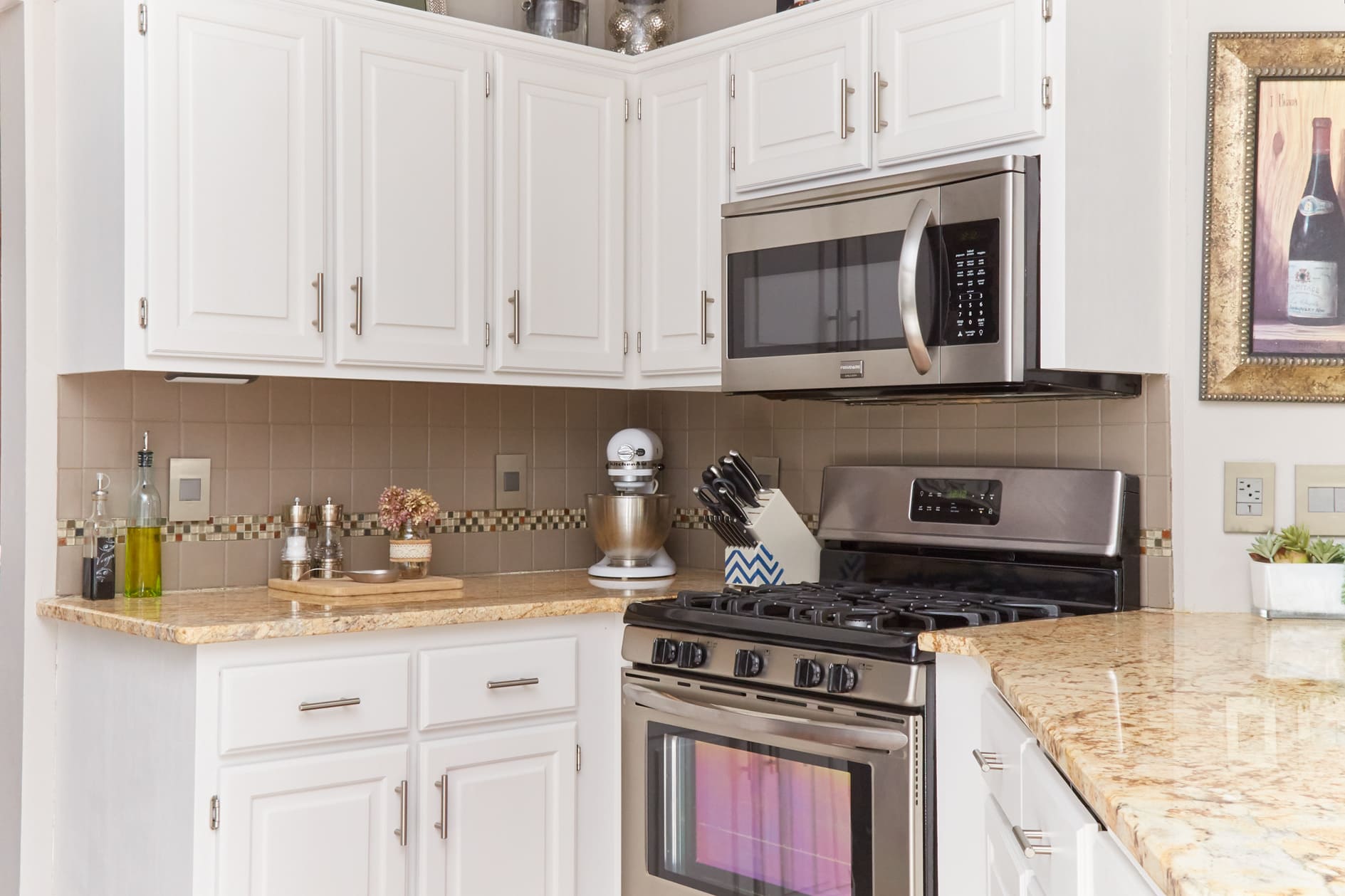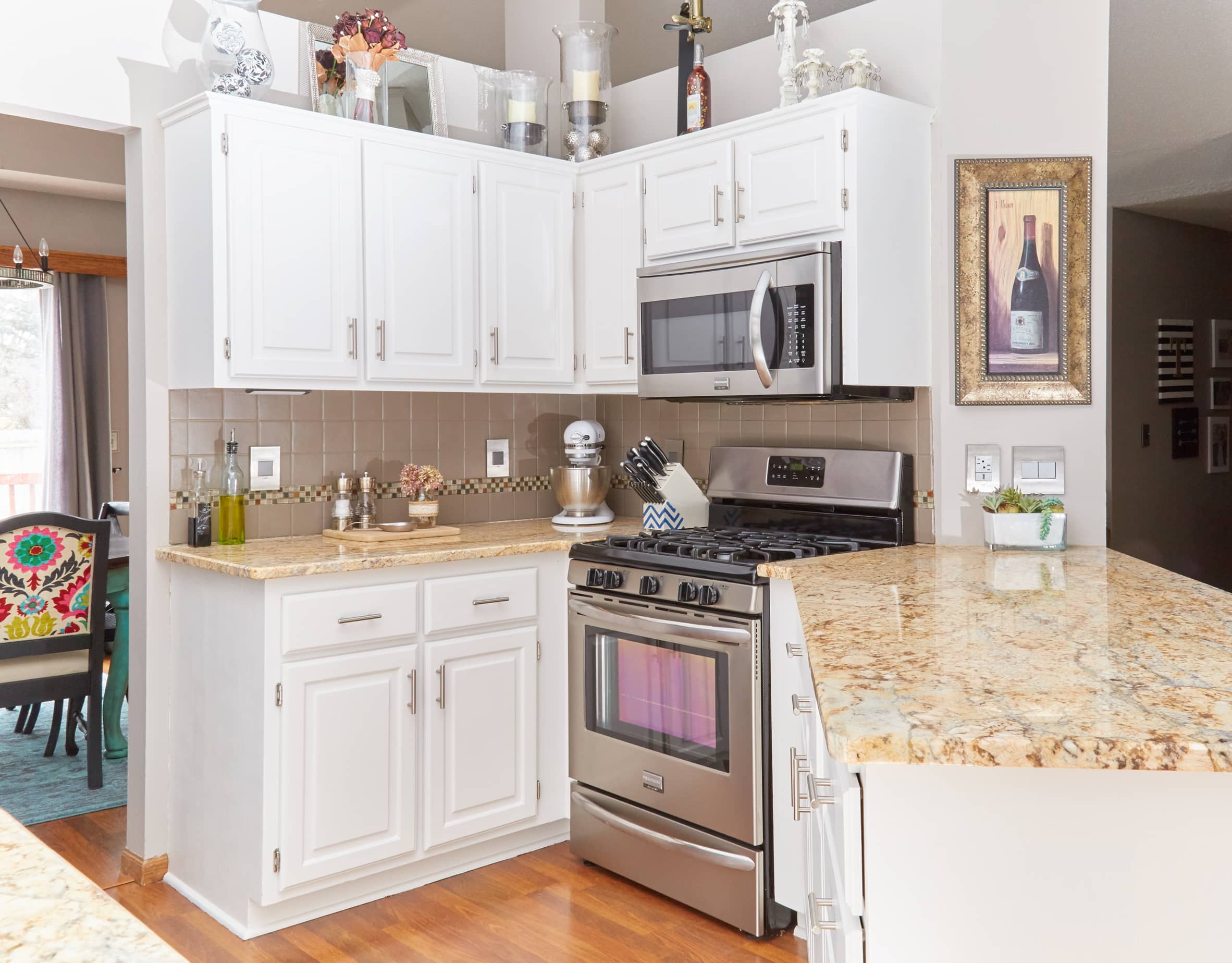 Now slide the photo back and forth to see the transformation side by side!
I hope everyone has a wonderful week and I'll see you again soon with a quick little tutorial to help us get motivated for Spring and the nice weather! At least for us Minnesotans! 🙂