I don't know what it is but I just can't shake my obsession with mirrored furniture. It's mirrored madness! I feel like I could have everything covered in mirrors in my home. I do often wonder if this is a trend that will fade out or will it continue? Also why would I ever buy it when I have a one year old touching and grabbing everything!? Does all this stop me from dreaming about it? Nope! Here is a wish list of items I love and could find perfect spots for in my home!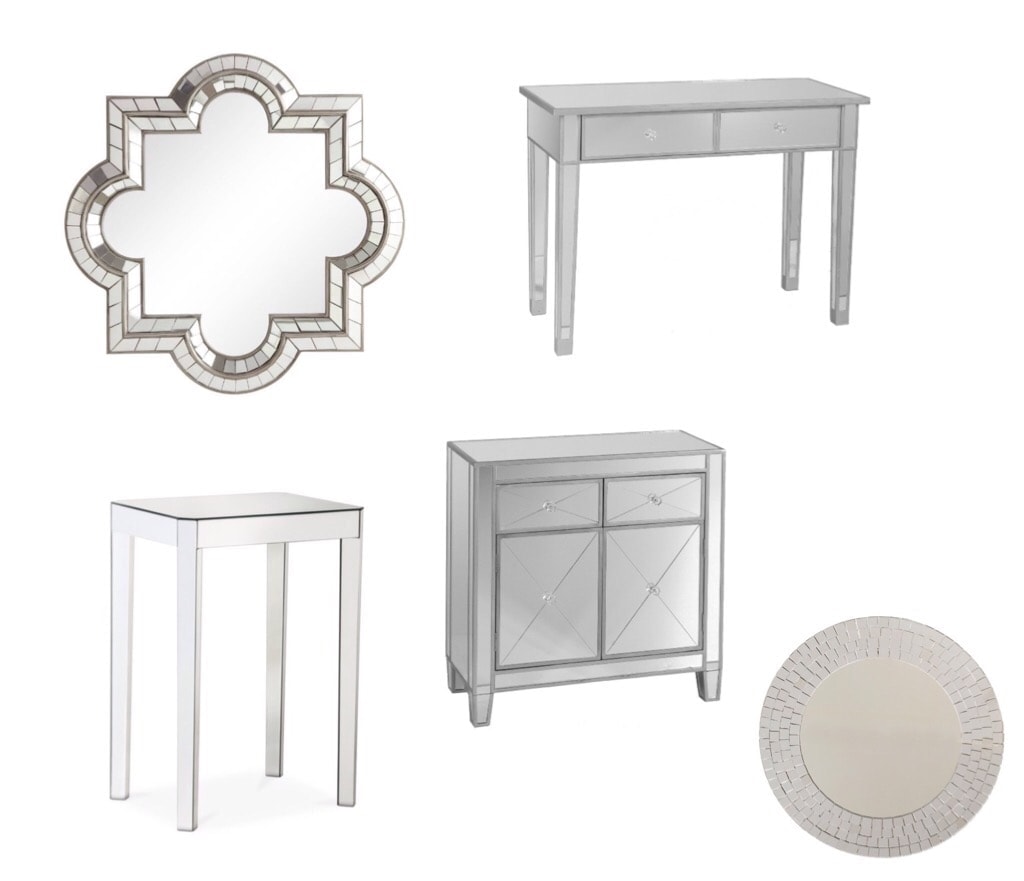 Quatrefoil Mirror ~ Amazon.com (similar)
Mirrored Console Table ~ Amazon.com
Mirrored Accent Table ~ Target (similar)
Mirrored Cabinet ~ Amazon.com
Mosaic Mirror ~ Amazon.com (similar)
I have always wanted to try making my own mirrored furniture but I guess I've been a little scared. It looks hard and I'm afraid it would cost more than I want to spend. As I said before, I have been addicted to checking Craigslist for free items and I see old bathroom mirrors for free all the time. I want to eventually replace the mirrors in the bathrooms at home as well. I may just need to make a project like this happen in the future. It sure would be a lot cheaper than buying a brand new piece. Here is a link to Remodelaholic's blog where they have a demonstration on a DIY mirrored dresser.
Also, can you believe they have spray paint that is supposed to mimic a mirrored look?! I can't wait to purchase this and try a project or two with it! It's called Krylon Looking Glass Spray Paint.
Well I know I will continue to dream about mirrored furniture and maybe one day I'll take the plunge and buy a piece or two…or maybe I'll make my own! 🙂