With the new year, comes wanting to get your life and home organized! I am no exception to that! I do have a weird obsession with organizing but it comes in full force in the new year.
There is one area of my home that I have really struggled with keeping organized and that is my laundry room. It also doubles as our storage area as well.
I have dreams someday to give this room a giant makeover but that will have to wait a little while. Even though it has cement floors and no drywall on the walls, I still want it to look nice.
I partnered up with Wayfair to help get my laundry room back into shape! I searched through their storage options to see what would be the perfect fit for my laundry room.
I came across the Earle 56″ H x 36″ W Deep Commercial Storage System and thought it would be the perfect fit. I liked how it was sleek looking with the metal shelves and had the option of having wheels or being stationary.
I also loved that the bins came with it and already included a labeling system! I mean how can my inner organizer not get excited about that?!
The labels slide right into place and can be removed easily. You can flip the label around if you want to change up what is inside of the bin.
Another great feature that this storage system has is that you can put dividers inside of the bins. I didn't end up using any as my items were larger. But if you wanted to you could take a bin and split it into two. Then the same bin can store two different types of items.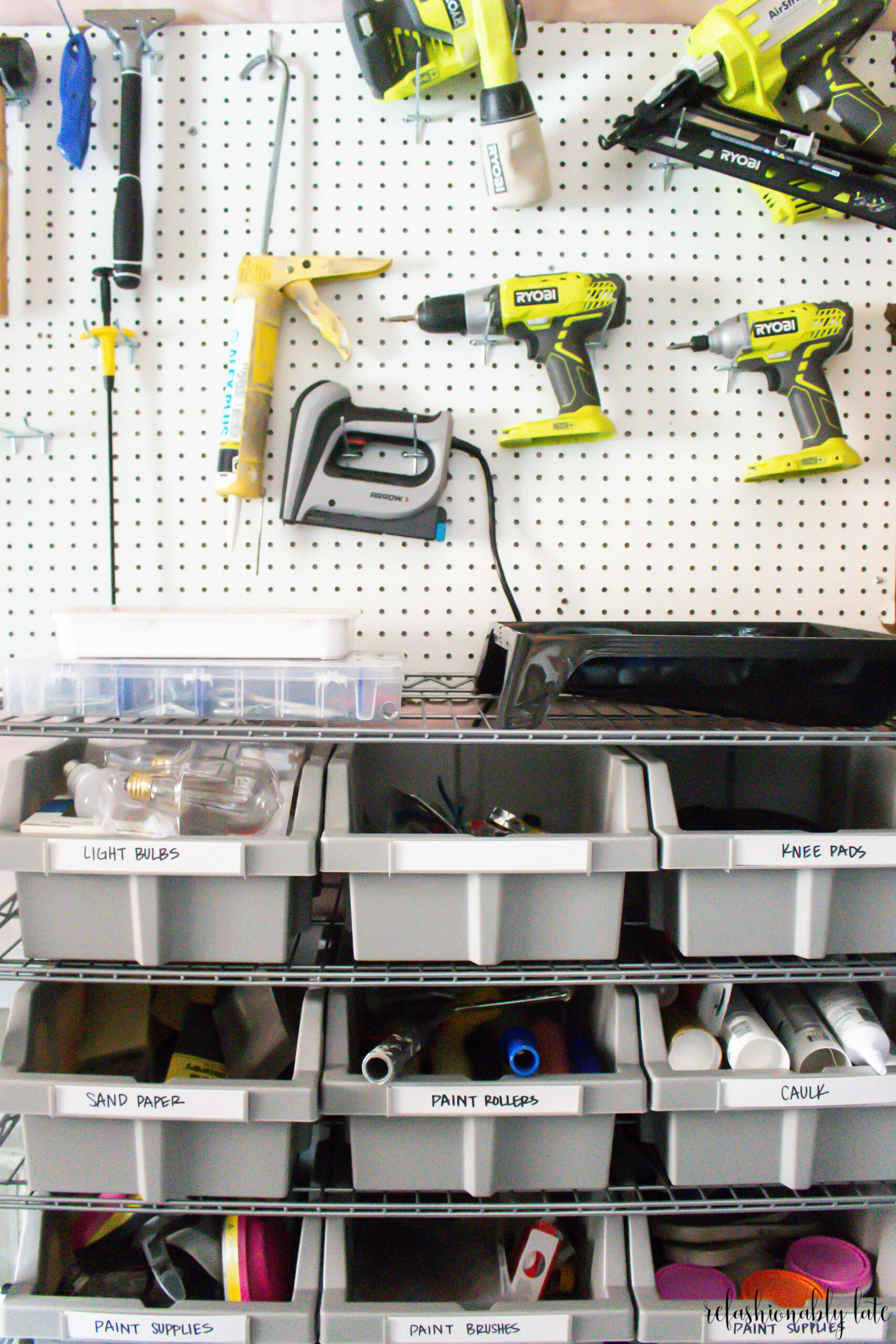 Another great way to store items in your laundry room or storage room is to use pegboard. Pegboard is a great way to hang things on the wall so that they are not taking up space within the room.
I could have stored all of my tools within the storage system but by utilizing the wall space I was able to store lots of other things in the storage unit.
I originally had all of these items on plastic shelving across the room. It worked okay but it was not nearly as organized and always seemed to get out of place.
I'm confident with my new storage system and pegboard that this area will stay organized once and for all!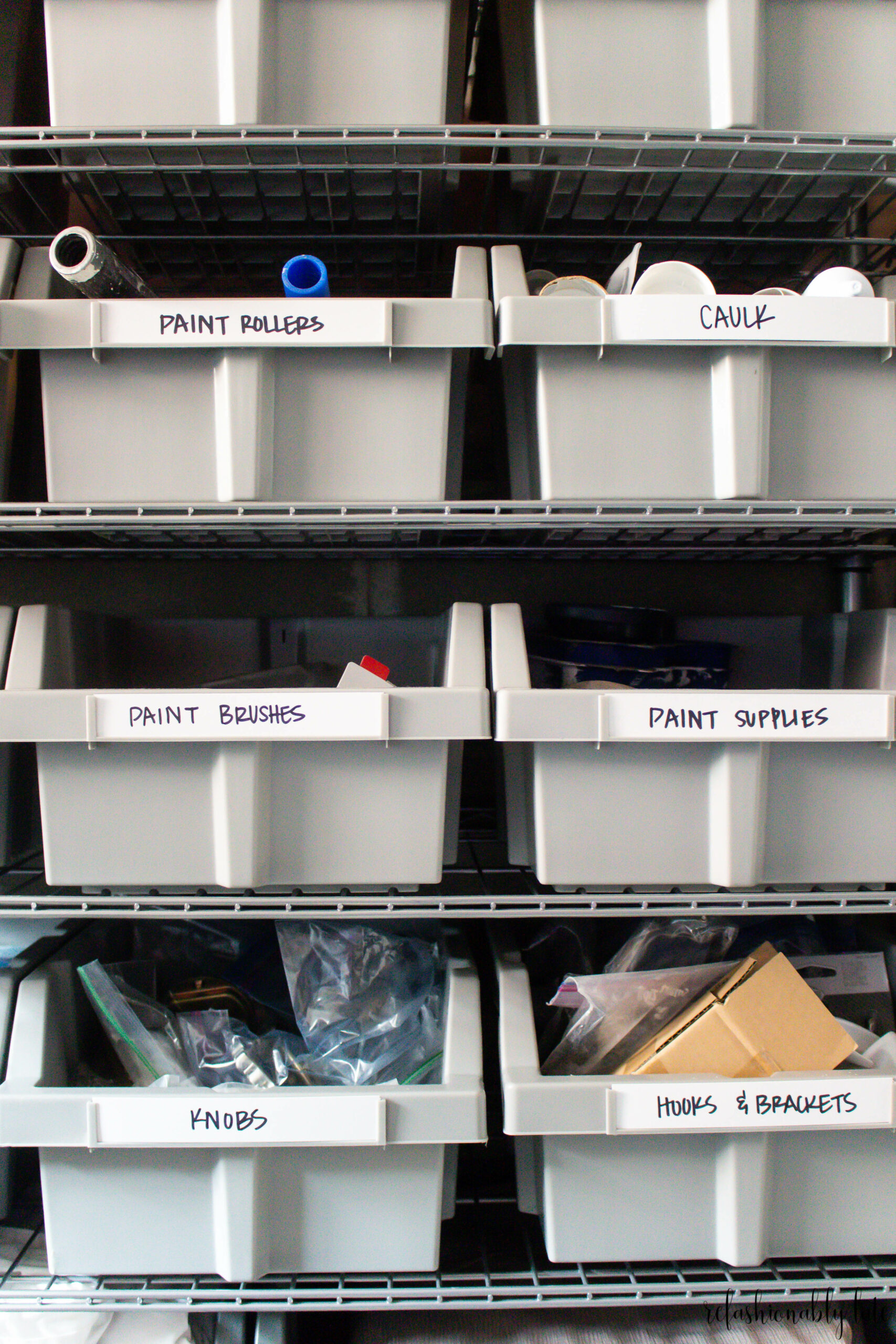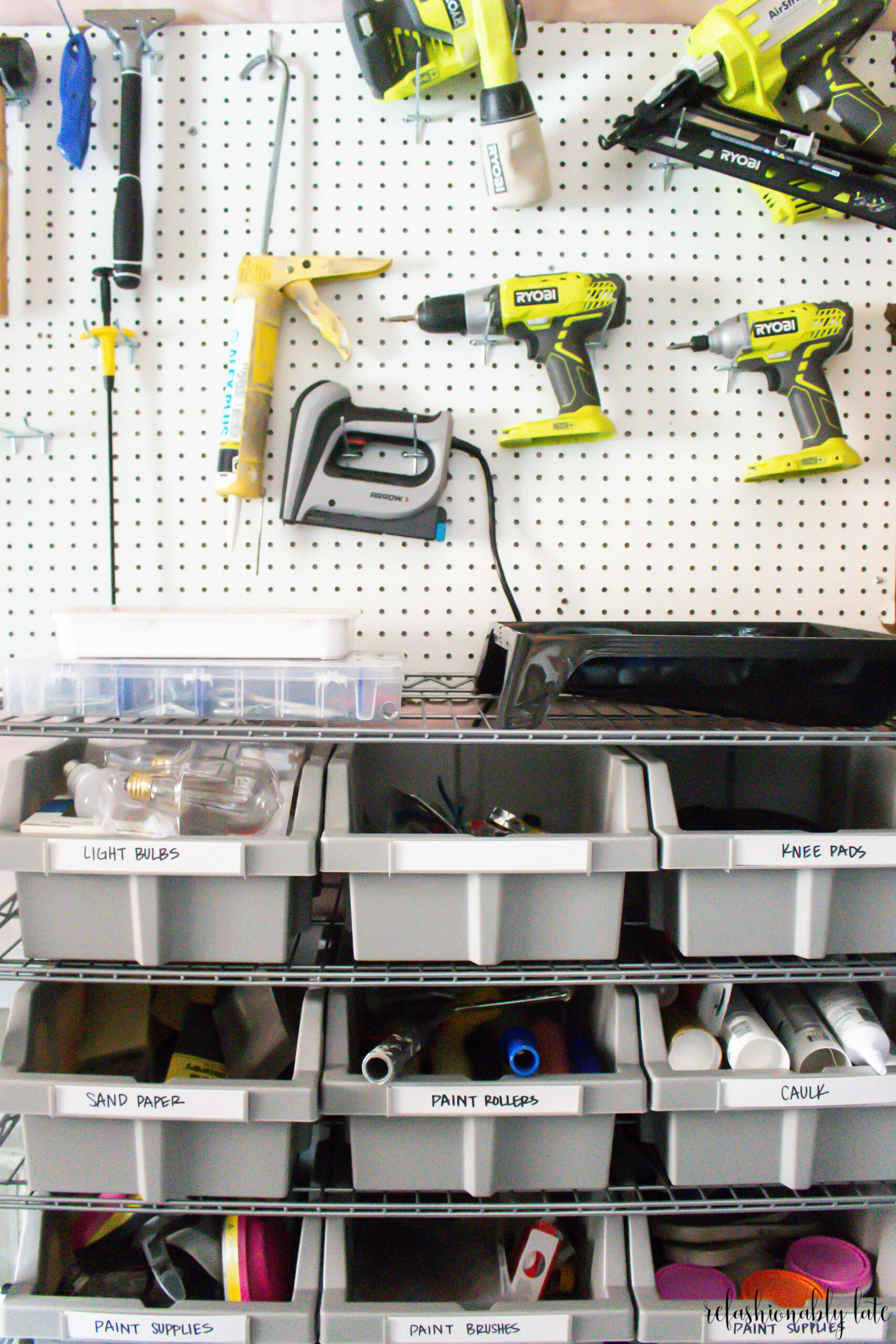 This post is sponsored by my friends at Wayfair and contains affiliate links. Thank you for supporting the brands that support Refashionably Late! See my full disclosure here.