Over the weekend my mom and I sat down and looked over the three style boards that I created for ideas for her master bedroom makeover.  You can view my previous post here.  My mom decided that number 1 was her overall favorite but she liked bits and pieces from each board.  For a reminder here are the 3 style boards that I created:
Here were the few items that my mom liked from the different boards and her favorites are circled.  So let's see what made the cut?!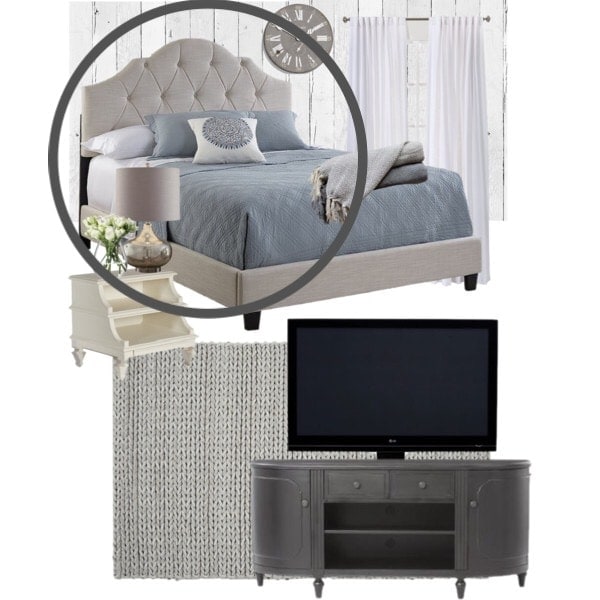 I really love the items that she chose and I really want to incorporate all of these items into her bedroom makeover.  The only problem is a few of these items are a little spendy but that doesn't discourage me.  I am confident that we can find items similar to these for more than half of the price.  I'm excited to keep you updated on this journey of my parents bedroom makeover.  Below are the items and where they can be purchased.
We will probably wait until summer is over to really get working on her master bedroom transformation as my parents live at their cabin in Lake Okoboji during these months.  This just gives me more time to find the perfect items and find them for cheaper prices! 🙂  Have a great day everyone and see you Friday!  Oh, and Happy Birthday Mom!  I wish I could buy you all of these items and create your dream bedroom but I guess you are just going to have to wait!