My mind is just running at 80mph! Our house is getting closer and closer to being painted so now I can start adding my own touches to each room. I'm also very ready for winter to be over! I have so many projects that I want to use spray paint and with larger items, I need to wait until it warms up and I can go outside and do some painting!
One of those projects I want to work on is a bar cart. My parents had this old cart they had been using for storage in their garage and I really want to transform it and use it as a bar cart in my dining room! I can't wait to get working on it!
I love these bar carts and how they are styled! I will have to make sure Lucy (my 18-month-old) can't grab the items I place on the cart though….hmmm….that could be tricky! 🙂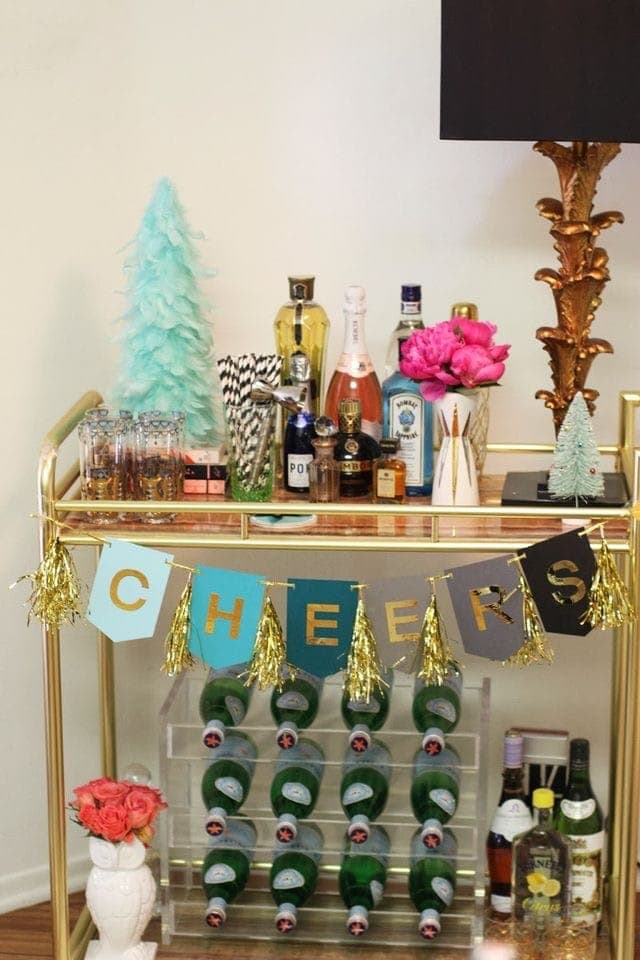 I also want to add some decoration on either side of my china cabinet with decorative plates. Here are a few walls that have been inspiring me! I found some amazing plates at Hobby Lobby this weekend that are black and white with touches of gold! I plan to make some of my own as well, which will be up on the blog soon!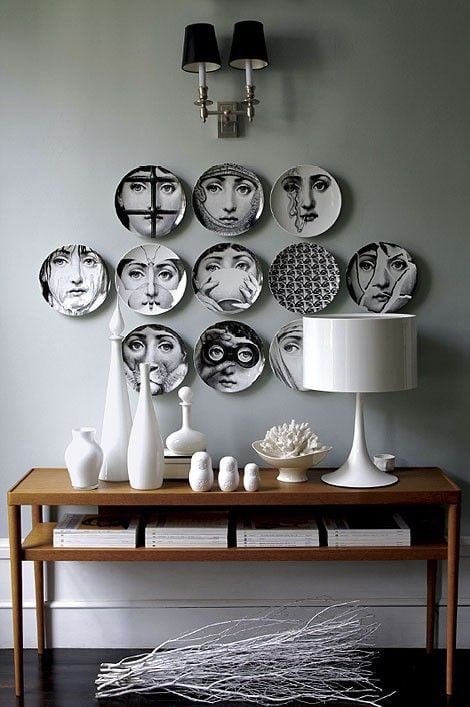 I am also very anxious to get working on my dining room table. If you remember, I wrote a post during Thanksgiving about how I got a table for free on craigslist and some free chairs from a friend that is from Restoration Hardware. I can't wait to refinish all of these and bring them back to life. They all need a little TLC but are going to look amazing once I'm finished with them!
I'm also lusting over this fabric that I found at Hobby Lobby and I'm so excited to recover a couple chairs to put at the ends of the dining room table. I absolutely love this fabric and I'm so excited for the pop of color it's going to bring to the dining room. This fabric is a huge component to my dining room inspiration.
There are so many things I want to do with this space and I just want it to all happen magically so I can see the final outcome! I hope you all have an amazing weekend, we will be putting our basement together and cleaning out the guestroom because my husband's sister is coming to visit soon from California!