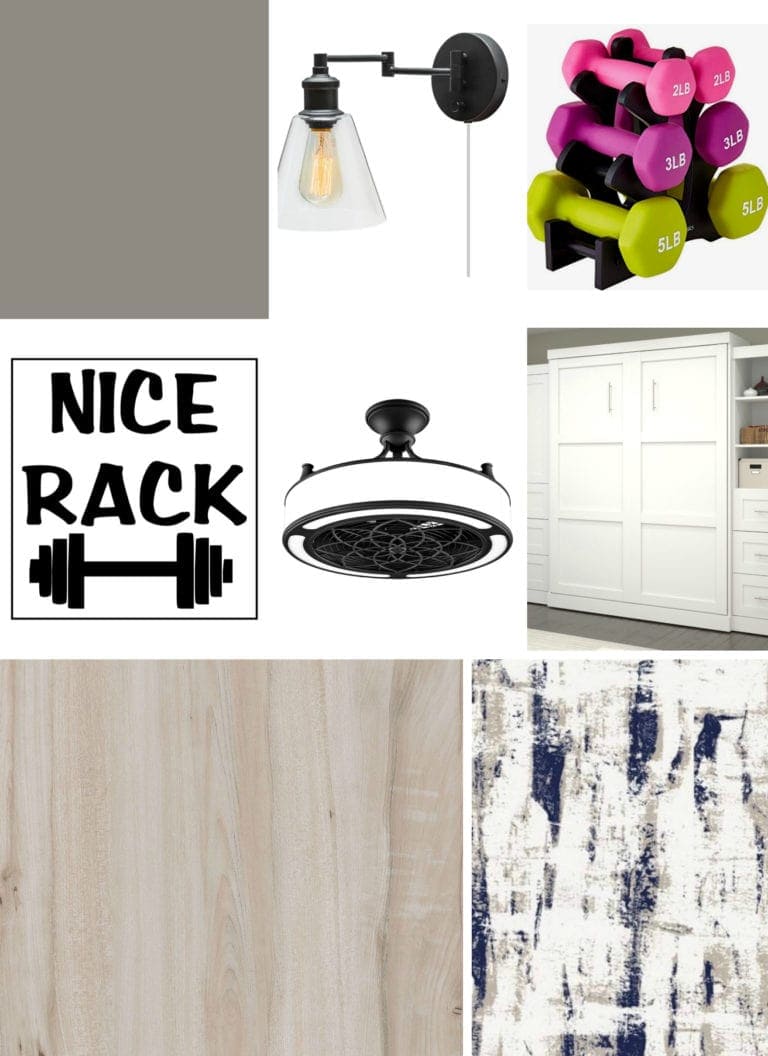 It's that time of the year again!  One Room Challenge's 6-week room makeover!  I absolutely love participating in this challenge for so many reasons.  It forces me to get my creative juices moving and get another room in my house finished!  I love nothing more than a freshly made over room!  It's so much fun to me.  Probably my most favorite thing to do!  I have participated in 5 One Room Challenges so far and I always can't wait for the next!
Living Room  |  Gabi's Nursery  |  Lucy's Big Girl Room  |  Bathroom  |  Guest Room
This round we are making over our home gym and also making it into a guest room.  We have two rooms in our basement that we have used as guest rooms in the past.  Originally our main guest room was also our office.  This room was also my first One Room Challenge makeover!  The more I worked on the blog and did projects I have found I needed a little bit more space.  We decided to make the home gym into a more permanent guest room and then have the office be an extra bed if we have extra guests.  Stay tuned for an update on the office!
When we moved in I gave my husband free reign of this room.  He put up all of his posters and awards and started collecting home gym equipment.  We have not done anything to this room since we moved in except move a couple shelves around.  I just let it go and let it be his.  Until now…. Ha!
Here is what the room looked like right before we moved into our house: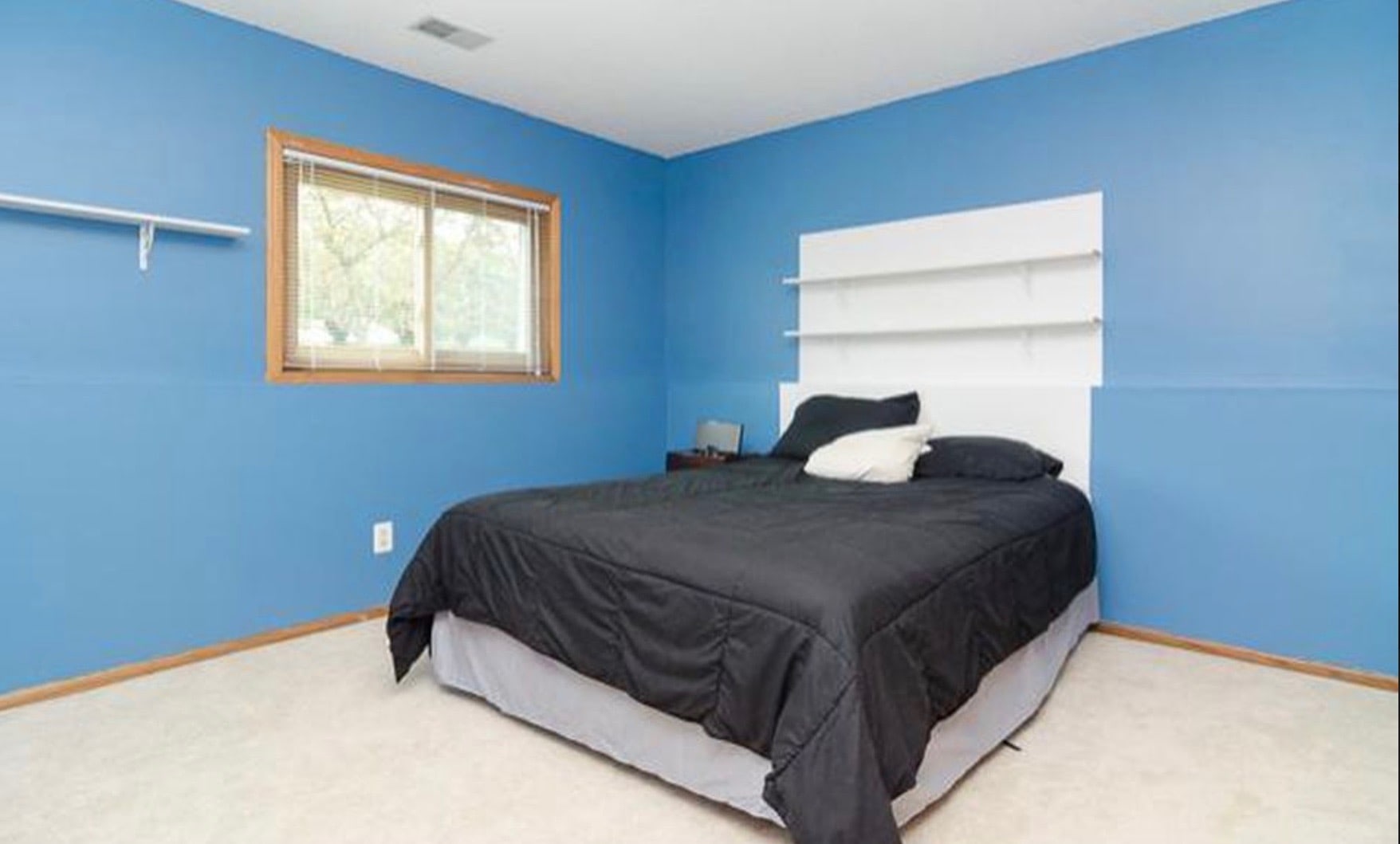 Here is the current state of the room: (it's not pretty)
Here is what is on our to-do list for this challenge:
Paint woodwork & trim
Paint walls
Remove carpet
Install new flooring
Make a Murphy Bed
Attach shelves to Murphy Bed
Paint Murphy Bed
Add Moulding to Murphy Bed
Install lights on Murphy Bed
Hang new drapes
Install new fan
Make frame for mirrors
Organize closet
Thank you so much to my sponsors for helping make this transformation possible!
Wayfair  |  Carousel Designs  |  Sherwin-Williams  |  Stile
Check out the progress of the other guest participants as well as the featured designers!
I can't wait to share the progress of this room with you!  Don't forget to check out the rest of the participants for this round of the One Room Challenge!  Happy Wednesday!