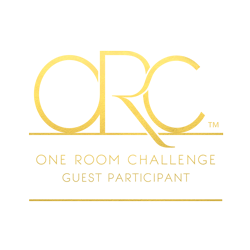 This is my first time ever participating in the One Room Challenge and I'm so excited to challenge myself and test my abilities to complete a room in 6 weeks. My room of choice is our guest room. Since the day we moved in it has kind of become our "store whatever we want" room and "place any furniture we have in there" room. There has been absolutely no rhyme or reason to this room, just a vacant room…except when we have visitors which is almost all of the time! 🙂
I want to make this room a bit of a getaway for our guests. I want them to feel comfortable and feel like they are even staying at a resort or a bed and breakfast! I want it to be there home away from home. I mean it is for my mom because she visits so frequently. 🙂 We always call this "her room" rather than the guest room. But other family and friends also use it when they come to visit.
I created a style board for the guest room back in April and I've been trying to strum up some extra inspiration with designing this room. You can see my original post and inspiration here.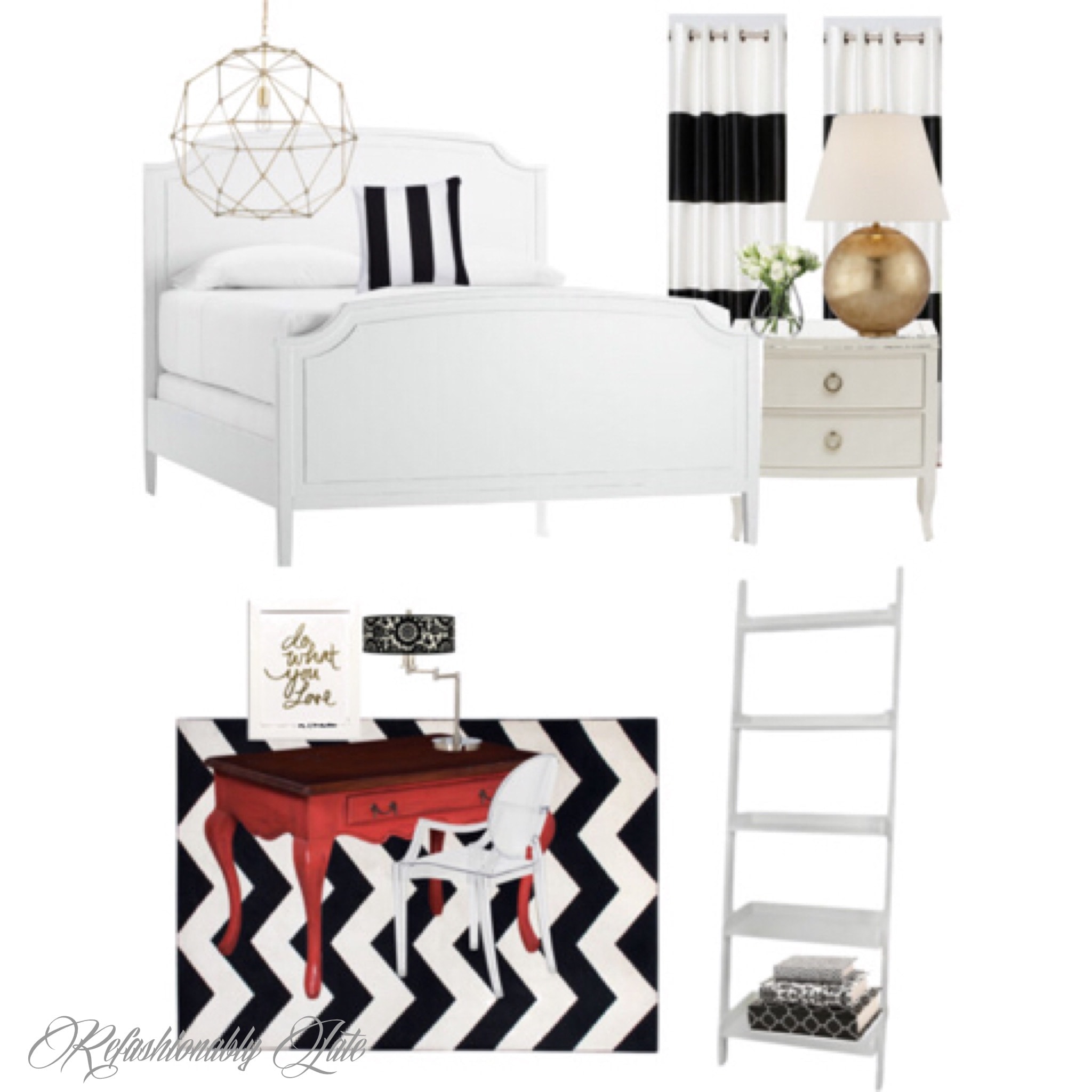 I am going with the black, white and gold color pallete with an occasional red. Red wasn't in my original plan but I decided to make my guest room also an office and my desk is red. I've always been in love the color red and fell in love with the desk when I bought it at Salvation Army. Black, white and red are kind of my thing! Now though I love adding in a pop of gold! Can you tell by my website I like that color combo?! 🙂
My goals for the 6 week challenge are to create an organized and practical work space, create a craft closet where I can store my sewing machine (guess I need to learn to sew), redo an old bookcase and make some nightstands that compliment the room better. It's a lot to do and I'm so excited for the challenge!
Now for the before pictures:
It needs some TLC huh?! I have had a head start on the room as I did a little painting to the room. I painted the entire room, floor and ceiling, a bright white flat paint. I then used a stencil from Cutting Edge Stencils and transformed the back wall with a beautiful lace design. I'm ecstatic with how it turned out and it's the perfect backdrop to the beginning of a beautiful oasis for my guests. For the complete how to on the stenciled wall click here.

Just in case you can't tell, I am very exicted to join so many other talented bloggers including the 20 design bloggers in the one room challenge week 1. 5 more weeks to go! It's going to be a fun and exciting few weeks and I hope you love the transformations I make as much I hope I do! Have an amazing weekend and I'll see ya next week!