Hey everyone!  I'm back with the talented ladies for Create with Cricut.  Unfortunately, I had to miss last month's projects because our family was hit with the stomach flu.  It was not fun!  Thankfully, we are healthy this month and I can get back to our normal routine.  This month's mystery item is tissue paper.  I was brainstorming what I wanted to do and thought it would be fun to involve my daughter in this project.
Catch up with previous Create with Cricut projects below: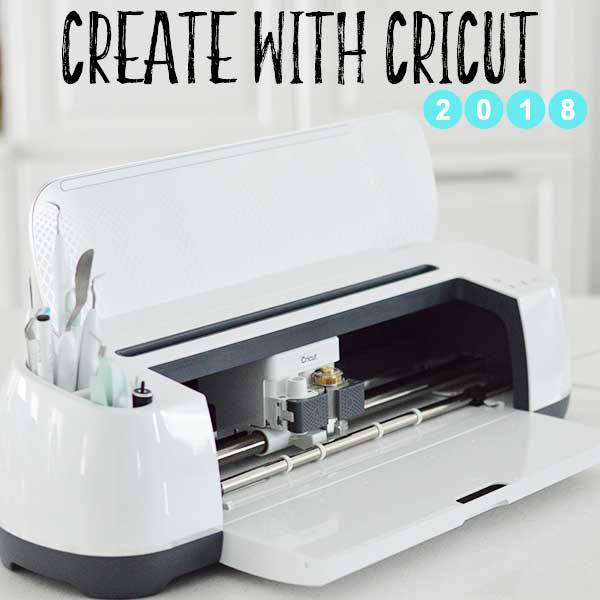 I started with cutting out a stained glass window design on my Cricut Explore Air 2.  I used 12×12 black cardstock.  I found some adorable templates on Etsy and purchased four different square designs.  I uploaded them to Cricut Design Space and made them to the size I wanted and set it to cut!
Next, I used a spray adhesive to attach the stencil to some parchment paper.  I let it dry and then it was time for the fun part!
Grab some tissue paper in various colors, a paintbrush, modge podge, and scissors if you'd like.  My daughter had so much fun gluing on different shapes and colors on the back of the stained glass stencil.  Make sure to paste the tissue paper onto the parchment paper and not the stencil itself.  I'll let the pictures below show exactly how this craft works!
It's so easy to do and kids have so much fun!  Let it dry and then it's a beautiful piece of art you can show off on your windows!  Lucy is so proud of her art and points it out to everyone that comes over!
Make sure to check out what everyone else did with tissue paper with their Cricut machines.  I hope you are all having a great Thursday!  I'm so looking forward to this weekend!  I'm having a girls night with some friends.  This will be my first night away from my youngest so wish me luck! 🙂
This post contains affiliate links for your convenience.  See my full disclosure here.