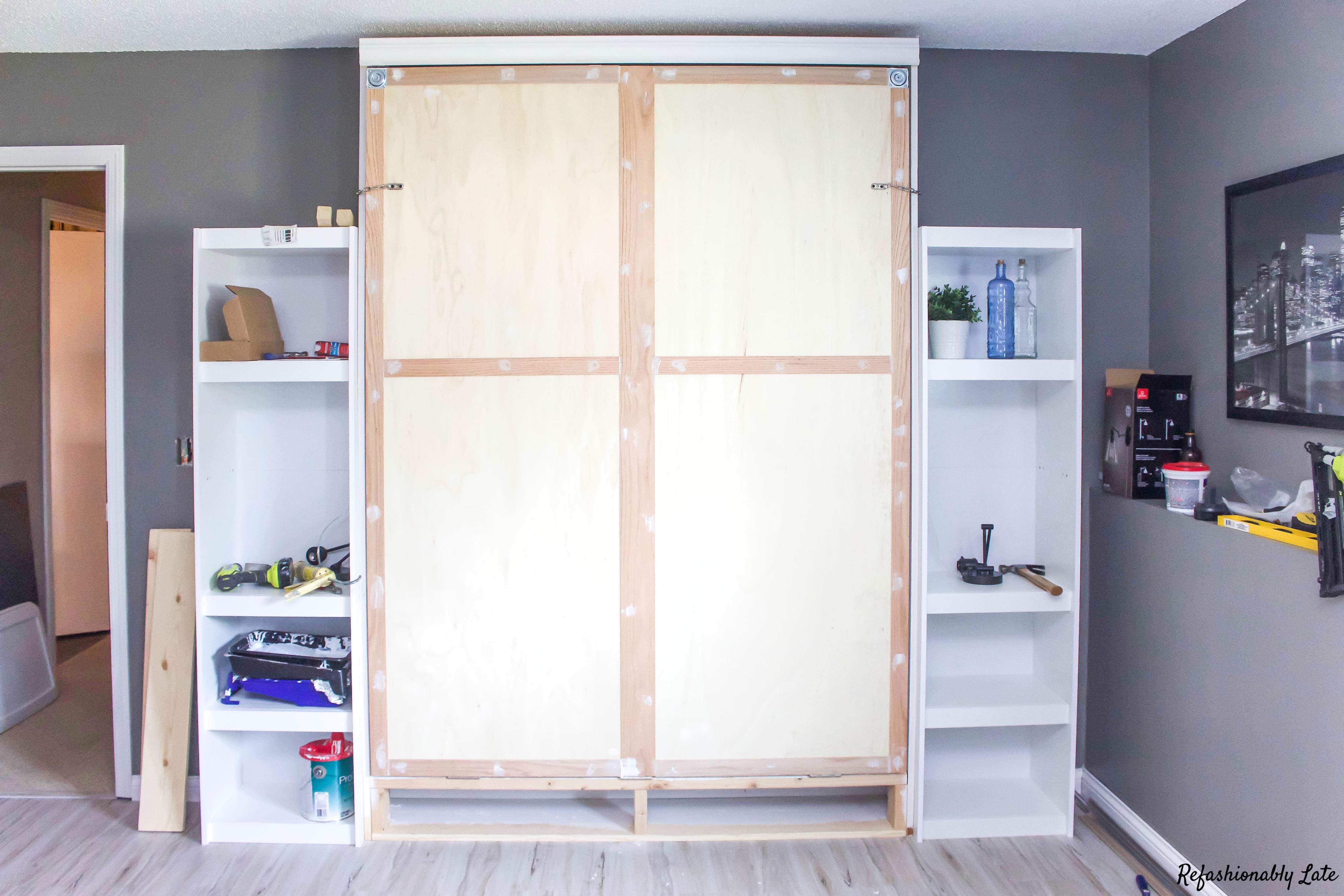 We only have one more week left before the final reveal for the One Room Challenge. I feel like we are in a really great place but still have a lot to do! We got a couple things done this week. We attached the moulding to the front of the murphy bed. We had a small hiccup as our nail gun got a nail jammed inside of it. My husband and I weren't sure how to fix it but The Home Depot came to the rescue! It was a fairly quick fix and I think I'll be able to fix it next time. After the moulding was up we caulked the pieces together and then filled in all of the holes!
If you have missed the previous weeks catch up below:
Week 1 | Week 2 | Week 3 | Week 4
Today is my daycare day so I'll be spending the day painting and doing miscellaneous projects in the room. We anchored the shelves to the bed and we also drilled holes through the shelves and murphy bed for the lights.
It's all coming together and I can't wait to share the reveal next week! I'm looking forward to the room being finished and then I'm going to get my butt in gear and work out! A lot of sweat equity went into this room so why not get my sweat on! 🙂 Now it's time to get this room cleaned up a little bit!
To Do Checklist:
Thank you so much to my sponsors for helping make this transformation possible!
Wayfair | Carousel Designs | Sherwin-Williams | Stile
Lots to do this last week of the One Room Challenge!! I can't wait to finally post beautiful (hopefully) pictures of the finished product next week! Happy Wednesday! I can't wait for the weekend!