Here we are at Week 4 of the One Room Challenge. This past weekend was a whirlwind! We have had plans for a while to do a murphy bed building party with some close friends of ours. The men were going to build the beds while the women helped out and watched the kids. We were to build one at our house and then go to theirs. Our friend is a little more experienced in woodworking than my husband and I are. Unfortunately, he got sick and was unable to help. Since we were on a time frame we had to do it ourselves! I was kind of freaking out. I called my parents in Iowa around 9-10 at night and asked if they would come watch our girls while Paul and I figured out how to build this murphy bed!
If you have missed the previous weeks catch up below:
My parents were amazing and came to Minneapolis on Saturday morning. They took the girls and got a hotel room and swam with them. They also headed to the Mall of America and rode some rides and went to the Rainforest Cafe. They had the time of their lives! This helped make the bed making process a lot better as we weren't feeling pressed to get things done during nap time etc.
We headed to The Home Depot to get all of our materials. We were still trying to figure out exactly how we wanted to make it. The shopping trip probably took about an hour and a half to get all the materials that we needed. We were out of there for about $200 so not bad since we are building a bed frame that folds up!
We got home and worked our little butts off and got the frame built and started on the base for the bed. It took us a couple hours to get that finished. We took a break and ordered pizza and took it to my parent's hotel. Got a few snuggles from the girls and then back to work! We finished the bed around 10 or 11 at night. All in all, it took us about 6 hours to build the bed! I was terrified it was going to take days! (Full tutorial to be posted within the next couple weeks.) The next morning we built the Althea Standard Bookcases from Wayfair. We haven't finished them yet but we plan to attach them to the murphy bed. We want it to look like it was built together!
Once the shelves were built we started putting in our new baseboards. We had a small hiccup as our baseboards we ordered online were too tall for our miter saw. We ended up heading back to The Home Depot and purchasing shorter ones. We got the baseboards finished, moved some of the exercise equipment back into the room and I hung a few pictures.
A few things left to do in this room and the clocks ticking! Here's to hoping we get it all finished! 🙂
To Do Checklist:
Thank you so much to my sponsors for helping make this transformation possible!
Wayfair | Carousel Designs | Sherwin-Williams | Stile
I hope you all have an amazing Wednesday! My girls are at the sitters so I'm trying to get things done in this room! Next step it to paint the murphy bed!!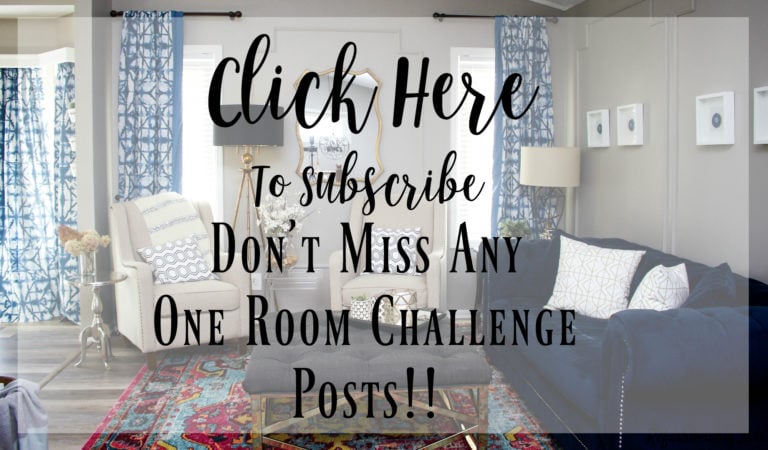 This post contains affiliate links for your convenience. See my full disclosure here.