Thanksgiving Thankful Turkey craft is a great way to bring the family together to share what they are thankful for. Plus who doesn't love a little arts and crafts during the holidays?!
Thanksgiving is just around the corner so I did a little craft with my girls to talk about what we are thankful for. I mentioned in my October Monthly Wrap-Up about an app I have been using to keep myself accountable.
One of the challenges I'm currently doing is to do 1 craft a week with your kids for 3 weeks. I thought this would be a fun one to join because it not only benefits myself but also my girls.
Thanksgiving Thankful Turkey Craft
I wanted it to involve Thanksgiving so I came across a cute idea of making a Thankful Turkey. I love doing crafts with my girls but I sometimes don't have the patience for anything long and drawn out.
Cricut Maker
I thought the quickest way to do this was to cut out each part of the turkey on my Cricut Maker. I found a cute little turkey template on Etsy and uploaded it to Design Space.


A few tweaks to the design were made to make it a little girlier for my little ladies. The features weren't long enough to glue to the back so I replaced the feathers with one from Design Space. The previous design's feathers stopped at the turkey's body.
To add an even cuter touch to our girlie Thanksgiving Thankful Turkey craft, I used the black glitter gel pen for the turkey's eyes. 🙂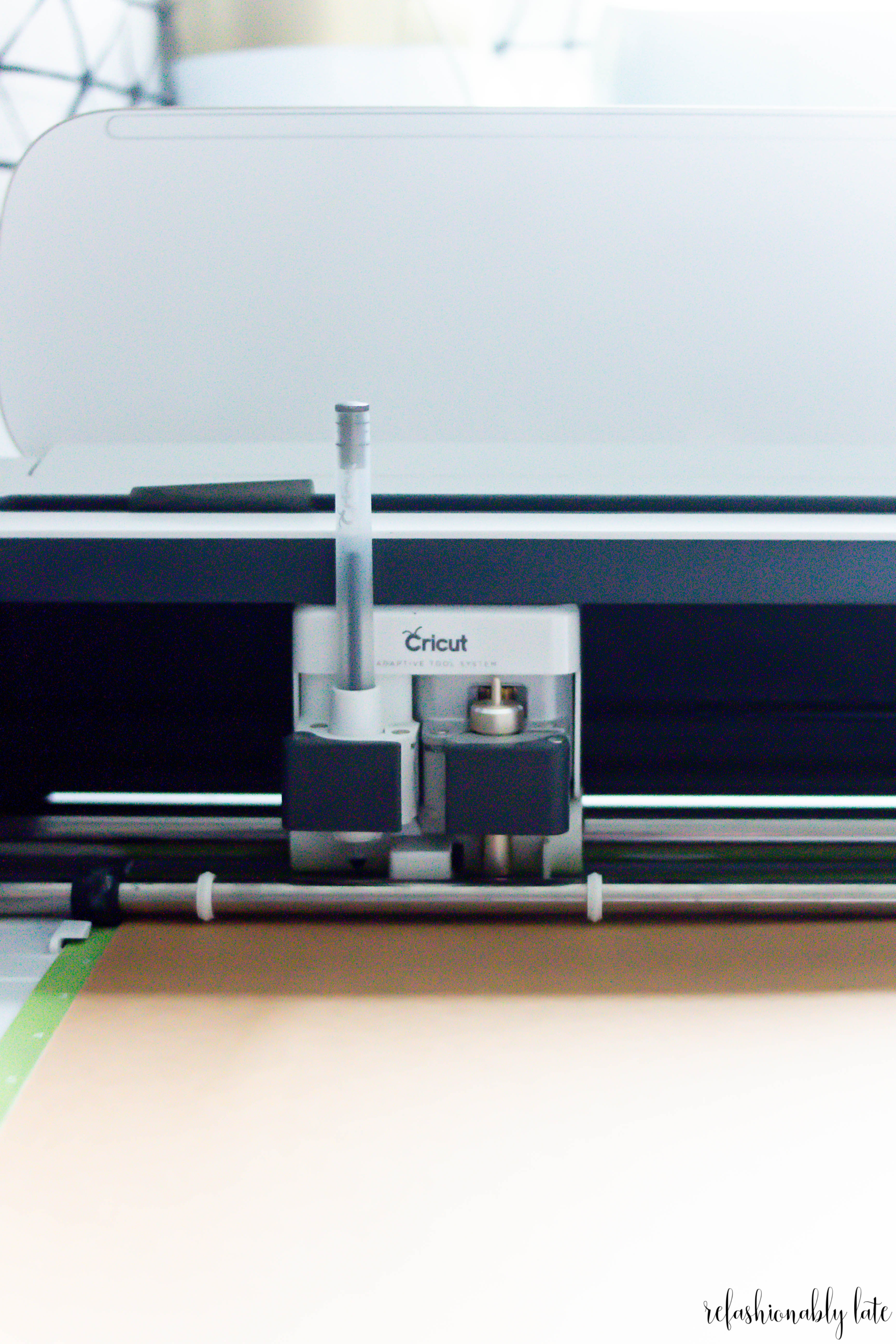 We started by discussing what it meant to be thankful for something. I then had my girls take turns telling me what they were thankful for. I wrote Gabi's down for her and Lucy wrote her own.
We wrote one thing on each feather that they were thankful for.
After all the feathers were filled with thankful thoughts it was time to glue them onto the turkey.
I helped Lucy arrange her feathers and place them side by side. She was very proud of how her turkey looked. We did have one feather that didn't fit but I was so proud that she came up with this beautiful word.
Once all of the feathers were glued on I took a strip of packaging tape and placed it on the back. I wanted to make the feathers a little more secure so nothing would fall off. Sometimes I feel glue sticks aren't always the most reliable, but they are so easy to use with kids!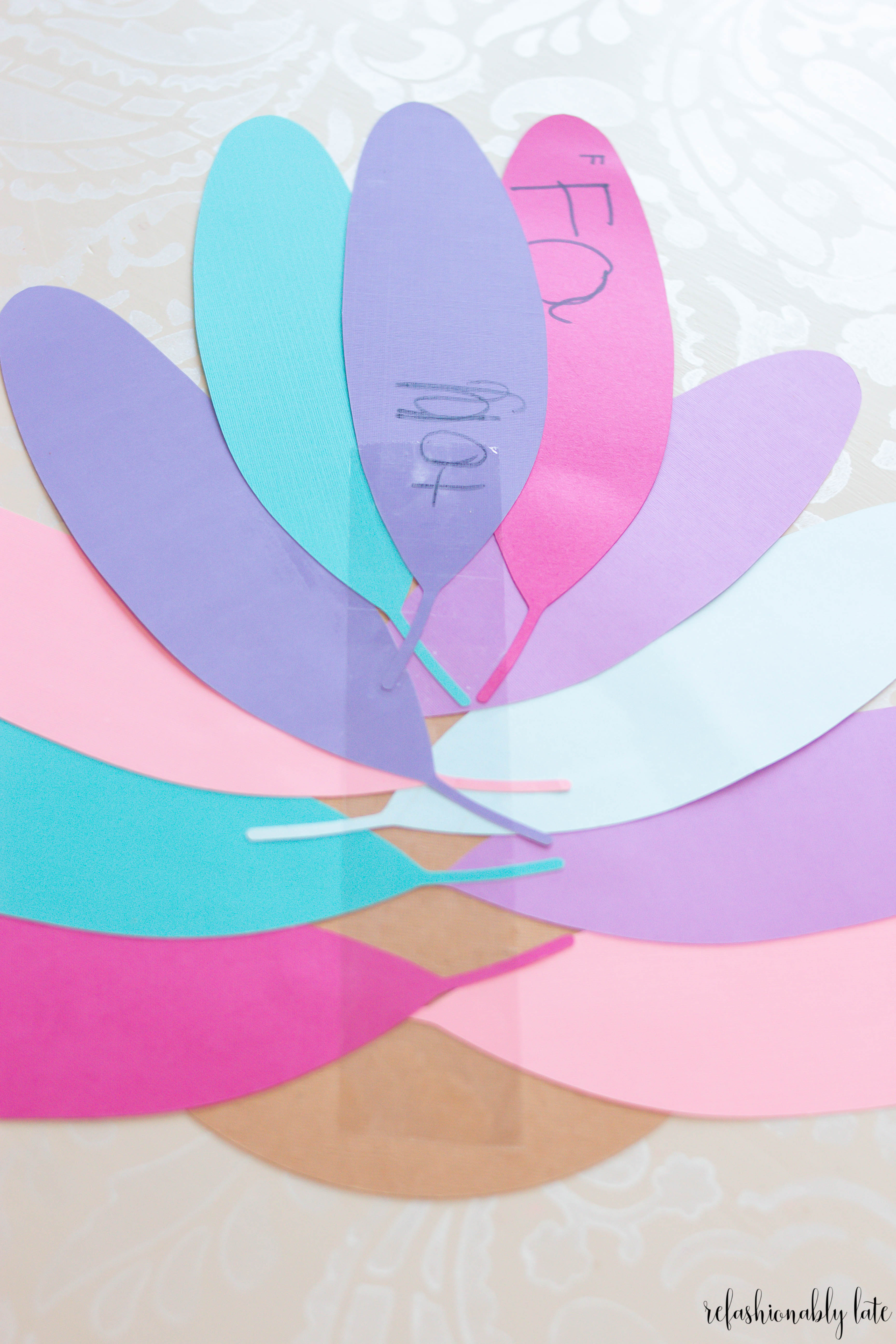 My daughters are so proud to see their turkeys on display. This is one of my favorite crafts because it also teaches a lesson on being thankful. I think we all forget to be extra thankful around the holidays.
I hope everyone has a beautiful Thanksgiving and that you are able to spend it with your loved ones. Have a great day and I'll see you next week with another project!
Many outgoing links on Refashionably Late are affiliate links. I may earn a small commission to fund my Diet Mountain Dew drinking habit if you use these links to make a purchase. You will not be charged extra, and you'll keep me supplied in caffeine. It's a win for everyone, really. I only link to products I have tried and love! See my full disclosure here.