I have been trying to be more conscious of what I use around the house. There are so many harmful chemicals that are in cleaners. I slowly started to transition to more natural cleaners in the last 7-8 years. It really progressed once I had children. The thought of exposing them to chemicals and irritants that aren't necessary, made me throw everything out! They're so fragile and pure and I want them to stay that way as long as possible!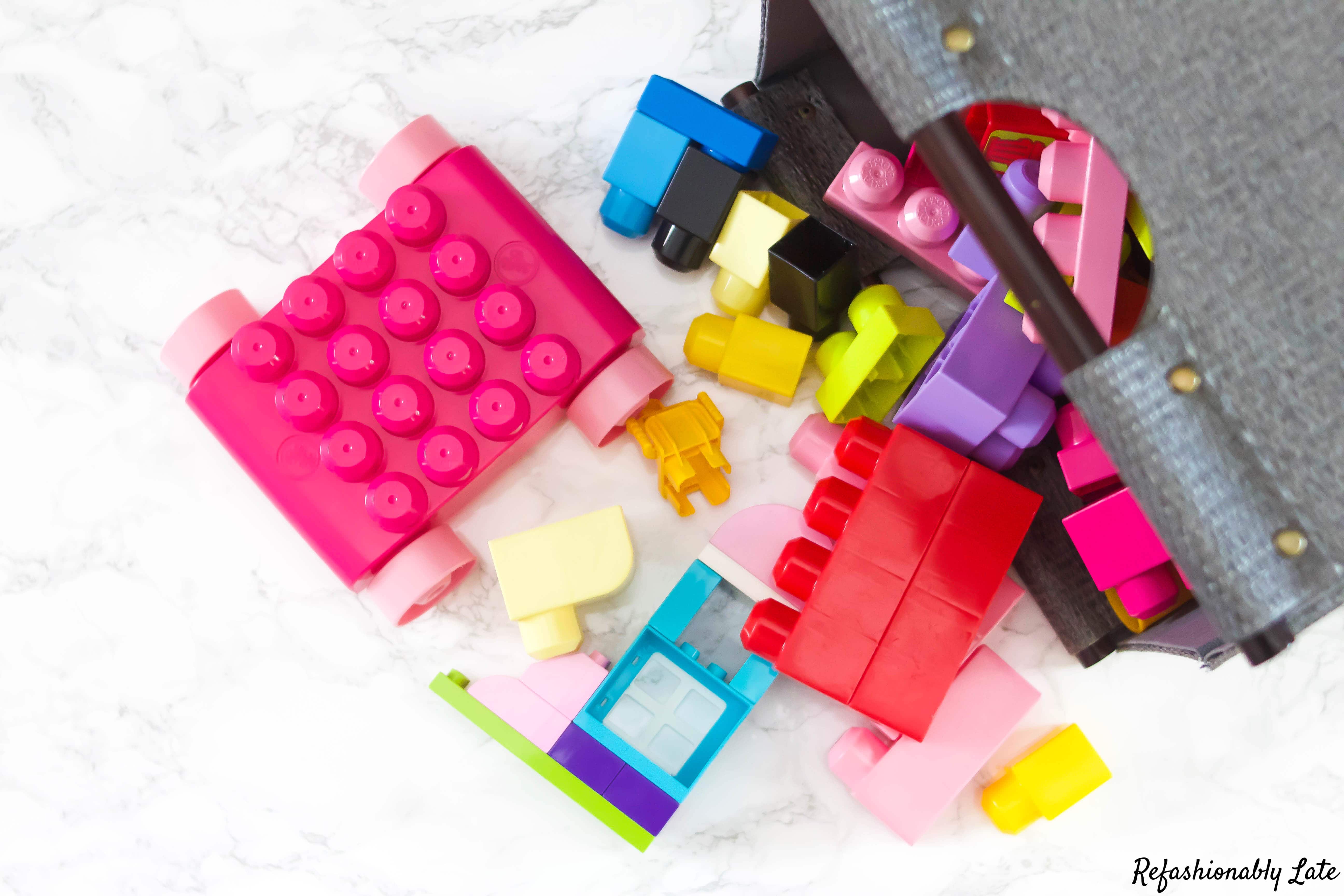 The HomeRight Steam Machine is a great tool to clean toys. I love to clean my girls' legos with the Steam Machine. It gets all of the yucky germs and viruses off of the legos. I put the legos in a bucket in the shower and spray away! It makes me feel so much better when they are playing with clean toys. Click on the link above for the full tutorial. You don't need to limit yourself to just legos! Most toys are fair game!

Clean Your Entire Bed
I was recently reading an article on Good Housekeeping's website and I had a minor meltdown. I had no idea how disgusting beds actually were and how many dust mites, allergens, germs, and viruses live inside of your bed and pillows. It was time to clean it all! I cleaned the mattress, headboard, mattress pad, decorative pillows, and my duvet! It didn't take long either! It is definitely something I'm going to be adding to my regular cleaning schedule. You spend 1/3 of your day in your bed. That makes you think twice about skipping it on cleaning day!
Two other added bonuses of steam cleaning your bed are that it gets stains out (like the one above) and it also gets the wrinkles out too! That's a win/win in my book! For a full tutorial on cleaning your entire bed head on over to HomeRight's website.
This cleaning project is what really sold me on the Steam Machine. I couldn't believe how quickly and easily I cleaned our oven. We bought it a few years back and had never cleaned it before. Within about a half hour I had it spotless! I feel it's best to clean your oven without chemicals because you cook so much food inside of it. The thought of those toxins going into our dinner makes my stomach turn!
For the full tutorial on how I cleaned our oven door head on over to HomeRight.
Removing Wallpaper
Now I know removing wallpaper isn't cleaning perse but it is a messy job. One that often involves using chemicals and cleaners to get the glue to come off the walls. The Steam Machine has an attachment that helps with the removal of wallpaper. It worked great for my Mom's dining room and when it soaks the wallpaper enough and you get a large piece to rip off….that's satisfying! 🙂
Other places you can clean with your Steam Machine:
Tiles
Grout
Toilet
Tub/Shower
Grill
Furniture
Rugs
and the list goes on!
We are in week two now of school and my daughter is loving Kindergarten. Got on the bus today with no tears and a smile on her face! I'll see you again on Wednesday for a fun project I have been working on with my Cricut Maker. Have a great Monday!
This post is sponsored by my friends at HomeRight and contains affiliate links. Thank you for supporting the brands that support Refashionably Late! See my full disclosure here.