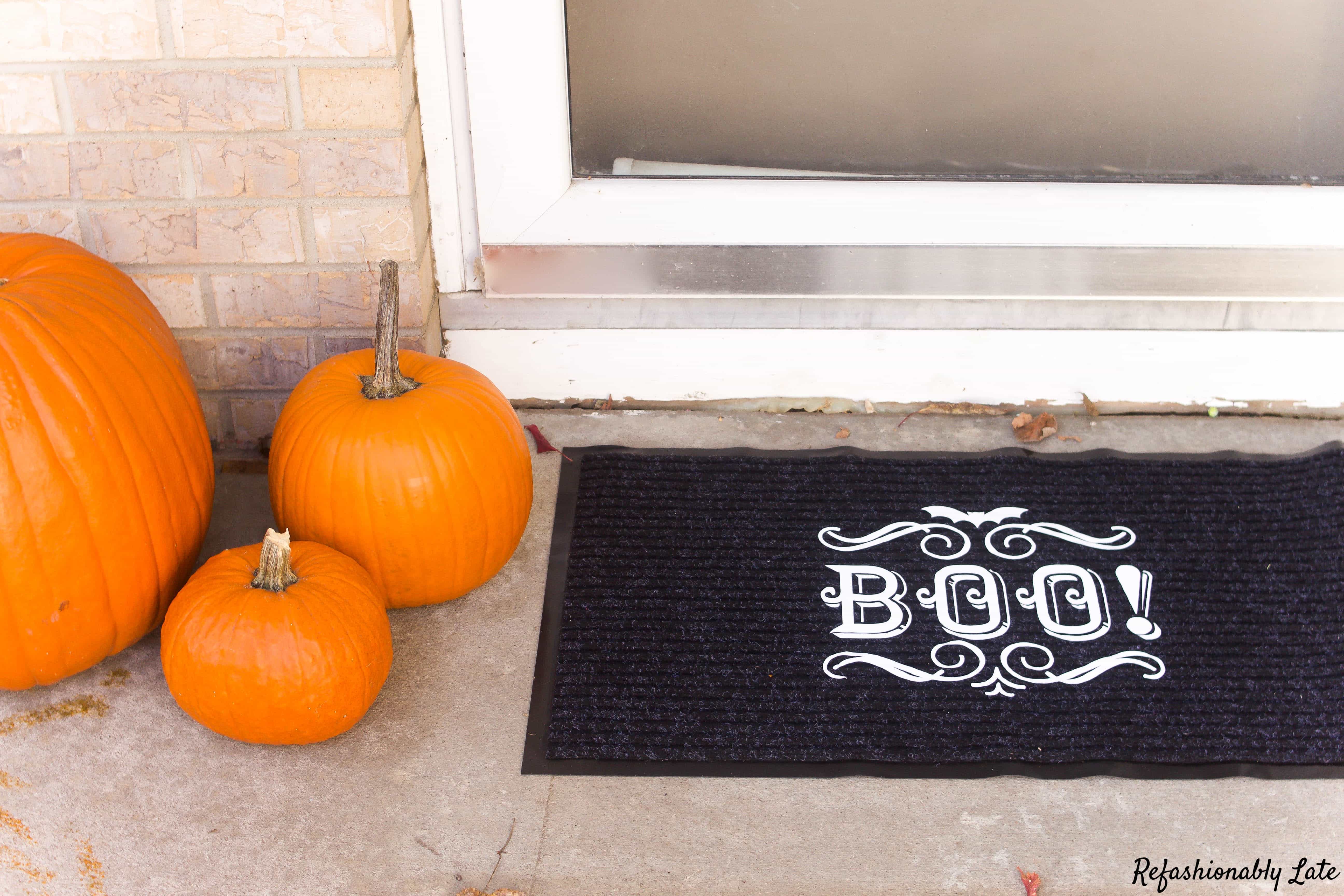 If you have seen any of my previous posts then you can now understand my obsession with my Cricut Explore Air 2! I seriously am in love with this thing and all of its capabilities! I'm particularly having fun making things for the holidays. Halloween is the first holiday that I've really dove into and made a few items. We had such a busy summer and our house is constantly in limbo with projects so I haven't decorated much!
A Witch in the Mirror
I was browsing through the Cricut Design Space and found a few fun projects that I wanted to make on my Cricut Explore Air 2! I absolutely loved a witch decal that was made with black window cling and placed on a mirror. I thought it was such a fun piece of decor. I typically don't go all out on Halloween so I'm loving finding these small touches to add to my home. We have a mirror in our living room and knew that this would be the perfect place to add some Halloween decor. I'm also redoing my living room for the One Room Challenge so you will also get a sneak peek of how the room is coming along!
Boo! Front Door Mat
I also had my eye on this adorable Boo! Mat design! It's such a fun little touch to add to your Halloween decorations. It's also a more beautiful Halloween item, which I like! I tend to decorate on the more prettier side when it comes to Halloween. It can get so creepy and ugly so I like to add a little bit of a more elegant twist to my Halloween decor. I tend to do that with every holiday! 🙂
Halloween Wall Plates
The last quick thing I made was some decals for my DIY Wall Plates. I've been wanting to make plates to add to my wall for each holiday but I just have never got around to it. I did manage to make a few Halloween decals. The Jack-O-Lantern plate was made with adhesive foil. It dawned on me that I had cut out some bat decals for our windows for my daughter to play with. I grabbed one and it clung wonderfully to the plate! So stay tuned as I'm going to make some window cling decals for each holiday to put on the plates. Then I don't have to make a million plates! 🙂 A lot less for storage that's for sure!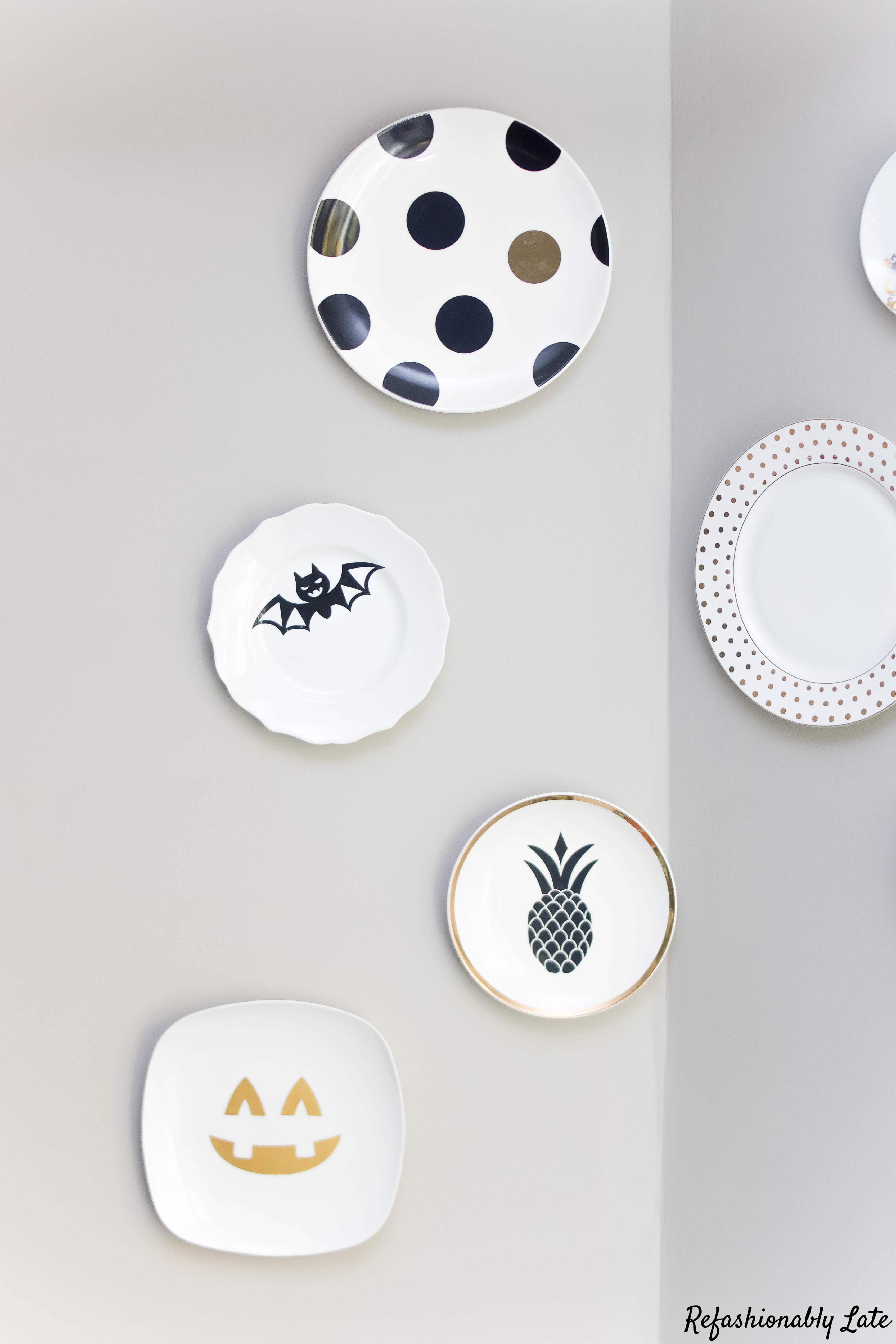 Frosted Halloween Candles
I also made these fun Frosted Halloween Candles with a fun group of ladies for a Dollar Store Challenge. They were so easy to make and I cut out some decals with vinyl and then sprayed the vases with a frosted spray paint. Head on over for the full tutorial!
So these couple projects only took me a short time and I now have added some adorable Halloween decor to my collection! And ones I can use them in the future too! What is your favorite Halloween decor? Do you tend to go the goolish route or the pretty route?
This post contains affiliate links for your convenience. See my full disclosure here.