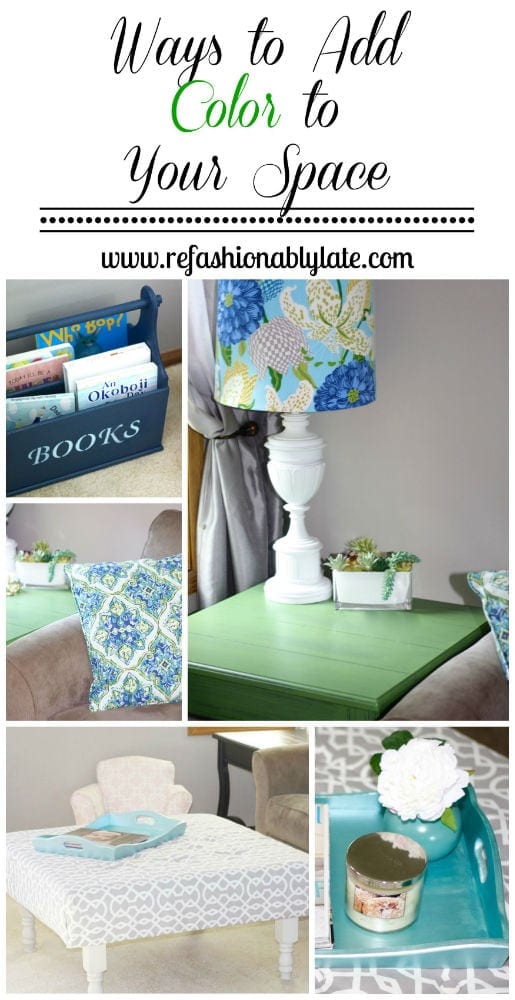 This week's Friday Favorite is all about my recent love of bringing color into my home. Two amazing ladies, Meredith from Arts and Classy, and Jeanette at Snazzy Little Things, host a monthly challenge and this month it is all about color. It worked perfectly with what I have been working on in my living room. If you would have seen any apartment I have lived in you would see 3 colors…black, white and red.
While I still love all of those colors and they are still in my home, I wanted to expand my horizons and lighten it up a bit. The home that we purchased a year ago was in need of updates, especially with color choices and lighting. The previous owners had yellow globes on all the lights and the walls were an awful tan/yellow. It just didn't help with giving the room a light and bright feeling. (This photo is very generous with the lighting. It was not even close to this bright in this room.)
When we moved in we worked with what we had. We had lived in small apartments our entire lives so we didn't have a ton of furniture. We bought a 5 bedroom house and we've slowly been furnishing it. (Almost done surprisingly). I wish I would have taken photos with our furniture when we moved in but I don't think I took any. I searched for quite a while with no luck. If only I would have known I'd start a blog then I would have documented everything correctly! 🙂
What has made a huge change in our home is the colors on the walls. We went from the tan/yellow to what I believe to be the BEST gray…Requisite Gray by Sherwin Williams. I'm not a huge fan of the woodwork in our home but it really compliments our woodwork and brightens up our house so much! Here is a picture of 3 different grays we were deciding between. I was nervous to use Requisite Gray as it seemed pretty dark but I'm sooo happy I went with it. The 2 other colors would have not given me the beautiful gray that we have with Requisite Gray.
After painting the walls then it was time to replace my darker furniture. We bought a new couch from HOM Furniture and got a new chair from a model home from my husband's office. I also recovered an old coffee table and made it an ottoman. Those few furniture items already helped to transform the look of the room.
One more project that I did to add a pop of color into my room was to paint my black end table green. I painted it Valspar's Cliveden Pasture. Keep your eyes out for a tutorial on this end table soon! Here is a previous pic of the room before I painted the end table green.
One major transformation which I think has given the living room a whole new look was to redo a lamp that I got for free. I primed the lamp with white spray paint and then recovered the lampshade with a bold floral pattern that I purchased at JoAnn Fabrics. I also redid a magazine holder and made book storage for my daughter's books. I painted it one of my favorite colors, Valspar's Indigo Streamer. I also added some fun pillows to add a little more color to the space.
I'm so happy with the progress of this room in one short month! I love a good challenge and the #30dayflip has really motivated me to work on creating a colorful space for my family to enjoy. Ready for some photo overload?!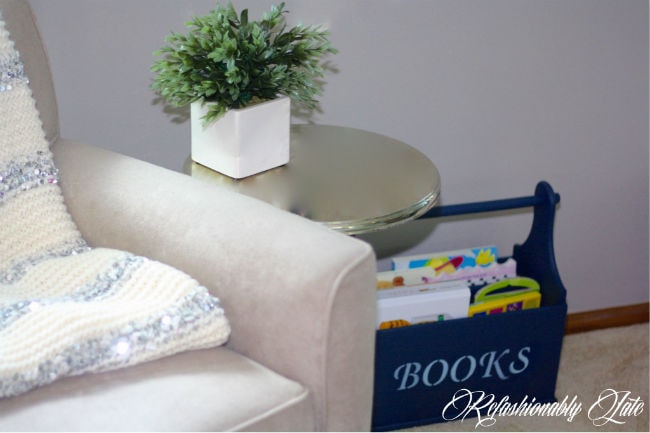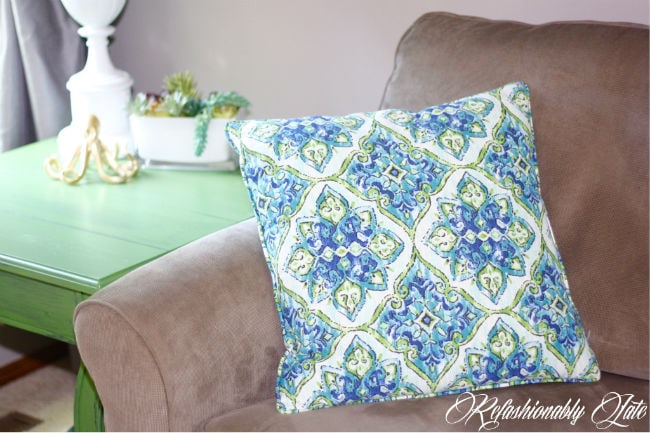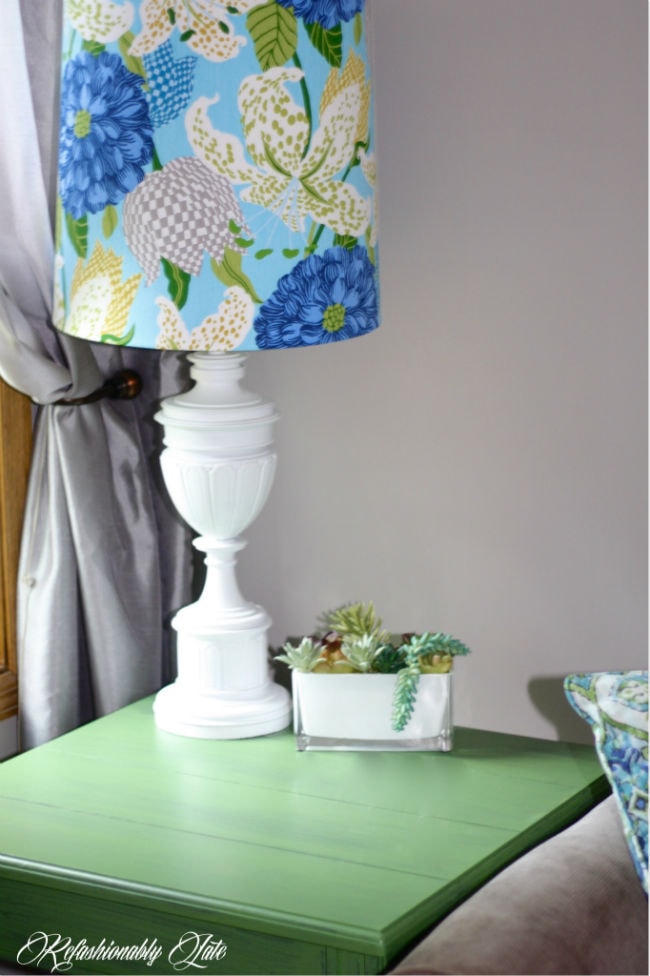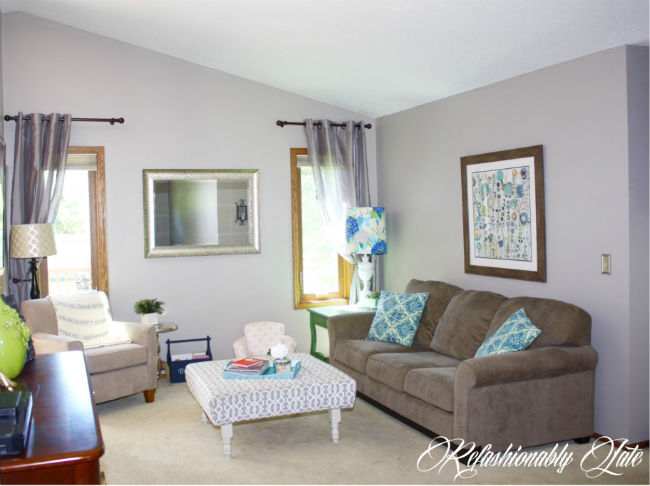 Here's a full before and after of the room! Click on the area and move both ways to see the difference!
How are you adding color to your space? What are your favorite accent colors? Happy Friday everyone! I'm off to celebrate my birthday with friends and family! I'm going to have a blog free weekend and enjoy everyone around me! 🙂