I have fallen head over heels with my Cricut Explore Air 2 and Cricut Maker.  If you have been following along with me you have seen my obsession with Cricut grow.  I have had so much fun learning all the things that it can do.  I even made a bunch of my Christmas presents with it this year!  Stay tuned for that post!
Another item I have fallen in love with is my Cricut EasyPress2!  I originally purchased the EasyPress and loved it from the start.  I didn't realize how much time it saved to use the EasyPress rather than a regular iron.
When I first got my Cricut I was so excited to try making a t-shirt and pillow.  I made this adorable pillow for my Mom and some cute t-shirts for my daughter and niece.  I used my Mom's regular iron to adhere the designs.
It's actually quite laughable to look back at how much more time I would have saved if I had had the EasyPress!  I eventually started looking into buying a heatpress.
EasyPress
I'm so glad I decided to wait because then the EasyPress came out!
It made using iron on an absolute breeze!  I can't believe I lived without one for so long.  I now highly recommend it to anyone wanted to use any iron on products!
EasyPress Mats
Shortly after I got the EasyPress I then got my hands on a mat.  That was also a game changer.  It's crazy how this little mat makes a big difference in application.
It is comprised of multiple layers that work together to provide the perfect application each and every time.  It measures 12×12 and fits perfectly the 9″x 9″ EasyPress.  Since creating the EasyPress2 they have made mats to match each EasyPress size.
EasyPress 2
Recently, the EasyPress 2 came out!  My two favorite differences between the EasyPress and EasyPress 2 are the size options and memory.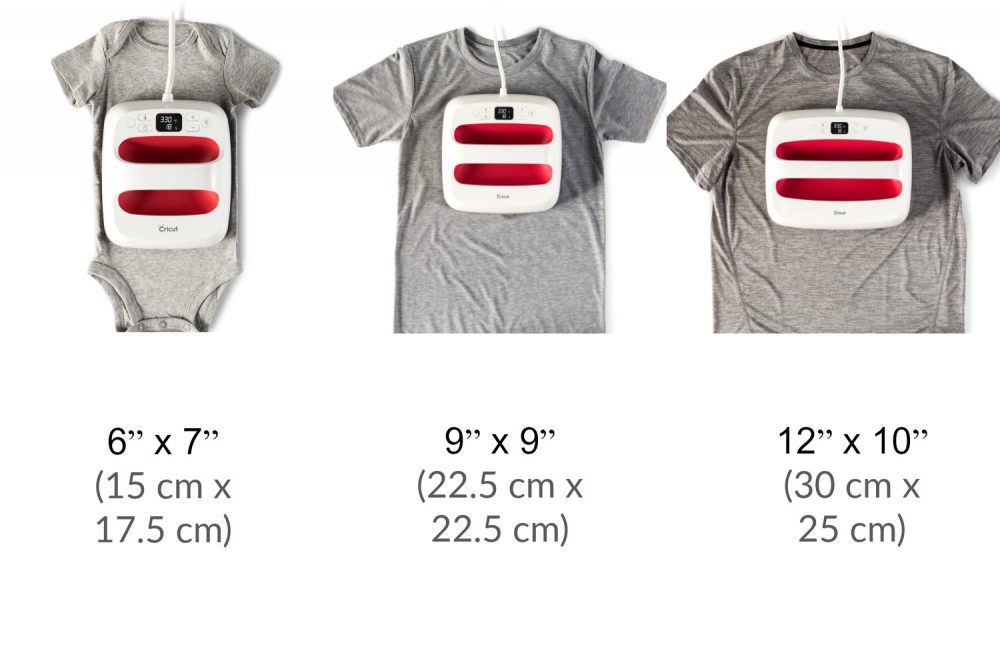 Your EasyPress 2 will remember the settings from your last project and when you turn it on it will automatically go to those settings.
For example, if I'm using Everday Iron-On on a cotton shirt you set your EasyPress to 315 degrees and 30 seconds.  The next time I turn on my EasyPress it will automatically warm up to 315 degrees and 30 seconds on the timer.
Here are a few of the main differences between the two:
All in all, they are both great products and I think what it comes down to is what you want to make.  If you want to make larger projects than I'd go with the large EasyPress 2.  If you want to focus on onesies or smaller projects like that then I'd recommend the small EasyPress 2.
They are all very portable and recently I made a "handwritten" table runner for my Thanksgiving table using the small EasyPress 2.
There are so many uses for all of the EasyPress's and I will never use another iron or heat press because I know how well these work.  You won't be disappointed and your days of using a regular iron will be gone!
I hope everyone has a beautiful Holiday season and don't hesitate to ask any questions!
Many outgoing links on Refashionably Late are affiliate links.  I may earn a small commission to fund my Diet Mountain Dew drinking habit if you use these links to make a purchase. You will not be charged extra, and you'll keep me supplied in caffeine. It's a win for everyone, really.  I only link to products I have tried and love! See my full disclosure here.